A second half meltdown has ended the Highlanders' season in horrendous fashion.
Up 23-6 over the Waratahs with just 27 minutes to go, the Highlanders looked assured of a spot in the Super Rugby semifinals, but a yellow card to Waisake Naholo kickstarted a Waratahs wave which swept away the Highlanders hopes.
There's just something about the Waratahs which causes brain explosions for Highlanders wingers. After Tevita Nabura's red card in their meeting earlier this season, this time Naholo's faux pas consigned them to a defeat which will leave an incredibly sour taste as the southerners head home.
It wasn't as bad as Nabura booting Cam Clark in the face, but Naholo's mistake was just as needless, as he sloppily caught prop Sekope Kepu with a high tackle. Off to the sinbin he went, and just eight minutes later, the Waratahs were somehow in front.
In their past three games, the Highlanders had conceded 127 points, and came into the playoffs with the worst defensive record of any side. For the first 50 minutes, you couldn't tell, but when Naholo wandered off, the previously sound defensive structure completely fell apart.
Taking advantage was the dangerous pair of Bernard Foley and Israel Folau. Foley struck first to put the Waratahs in striking distance, and just two minutes later, Kurtley Beale busted through a gap, feeding Folau who went in untouched.
Suddenly the Highlanders side, who were previously soaking up possession and allowing few opportunities, were being run ragged. They couldn't organise their defensive line, and when Folau found himself one-on-one with acres of space against Liam Squire, he made the most of it, speeding past to set up Foley's second try, and the Waratahs' third strike with Naholo sidelined.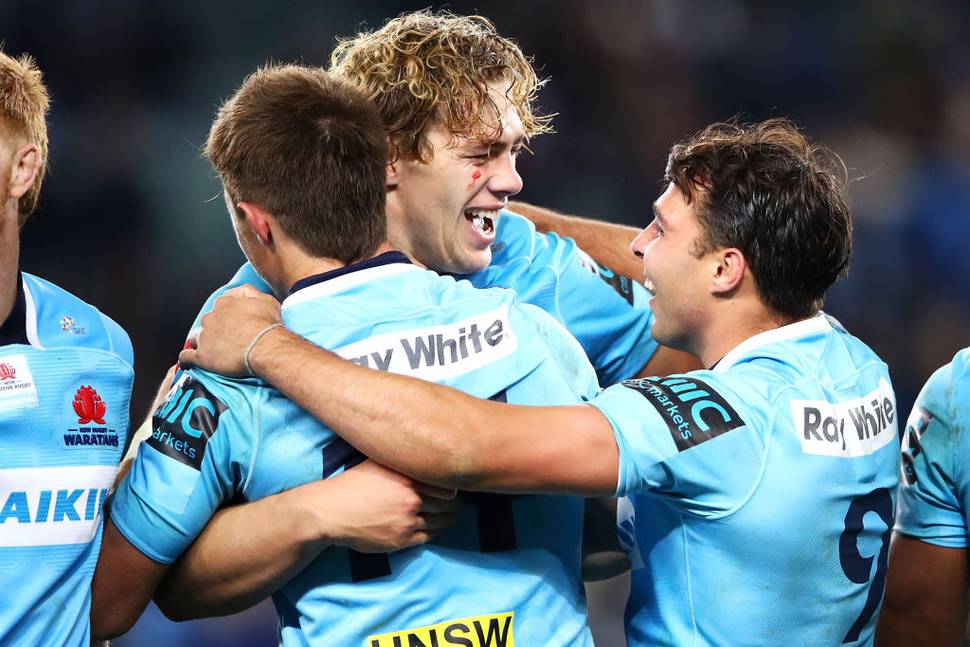 It was a cruel blow after the Highlanders had played a near-perfect first half which belied their previous record away from home.
The Highlanders' road record was rather dismal in the regular season, claiming just three wins from eight games, and all against sides who missed the playoffs. Against playoff opposition, well, the Sharks beat them by 26, the Crusaders by 23, the Hurricanes by 17, the Chiefs by five, and most notably, the Waratahs thrashed them, 41-12.
That didn't initially look to be a problem as Naholo and Rob Thompson finished off smooth backline manoeuvres to build an early lead, while the unnerving accuracy of Lima Sopoaga's right peg gave the visitors a 23-6 halftime advantage.
Everything was swell, until Naholo erred with his raised right arm, and the Waratahs went on their 24-0 run to storm into the lead.
They held the buffer without incident until seven minutes to go, at which point, a yellow card to Waratahs prop Paddy Ryan gave the Highlanders a chance to right their wrongs, and fire a late salvo to save their season.
It was all too late though, as the Waratahs booked a semifinal clash against the Lions by holding on with 14 men - a missing skill that the Highlanders will be ruing all off-season.
Waratahs 30 (B. Foley 2, I.Folau tries; Foley 3 cons, 3 pens
Highlanders 23 (W. Naholo, R. Thompson tries; L. Sopoaga 2 cons, 3 pens
HT: 6-23