Cristiano Ronaldo is one of the fittest and most calculated athletes on the planet and Patrice Evra learnt the hard way that the Portuguese rarely ever relaxes.
Team-mates during their time at Manchester United, Evra, speaking on ITV Sport's World Cup podcast, opened up about one afternoon where he was invited round to Ronaldo's for a spot of lunch.
'I would give advice to anybody, when Cristiano invites you for lunch at his house, just say no,' the Frenchman joked.
'He said, "Patrice, come over after training." I went, you know I was really tired, [and] at the table there was only salad and plain white chicken so I was like, okay, and water, not any juice and we started eating and I was thinking some big meat would be coming after that but there was nothing.
'He just finished and he stood up and he started playing with a ball, doing some skills and he said, "Let's do some two-touch."'
Ronaldo is relentless in his bid to add the biggest collective and personal honours to his already glittering career.
For Evra, a man happy to kick back having worked hard in training, the intensity only increased following the lightest of lunches.
'I was like, can I just finish eating?' he continued.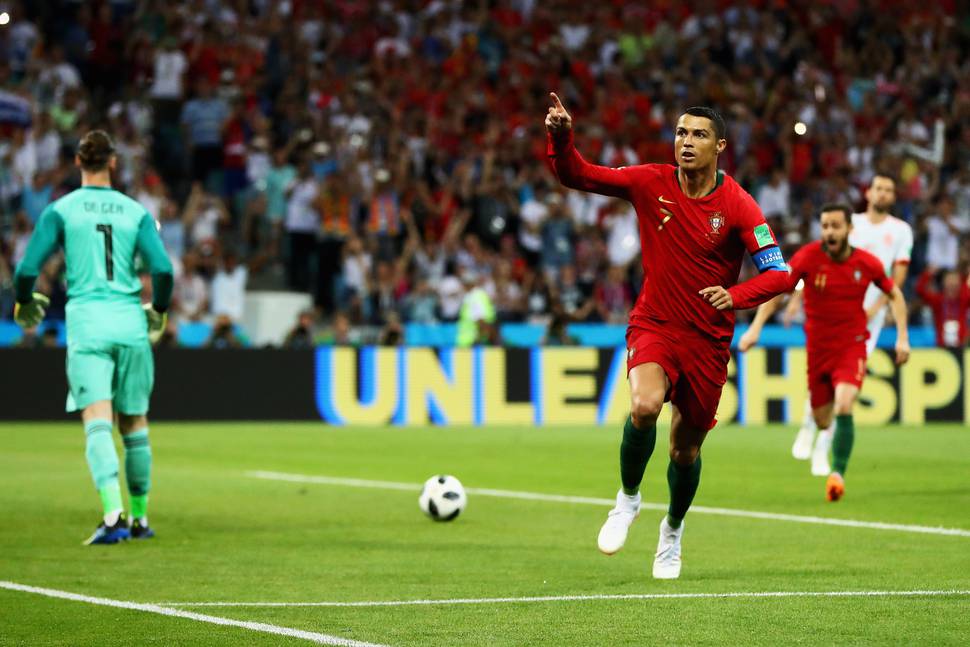 '"No, no let's play two-touch," we start playing two touch. After that he said let's go to the pool to swim, I was like okay… after going in the jacuzzi, the sauna, I'm done.
'I say, "Cristiano why have we come here, have we come here because we have a game tomorrow, or just for lunch?"
'So that's why I would recommend to anyone when Cristiano invite you to his house, don't go - just say no because this guy, he's a machine, he doesn't want to stop training.'
Ronaldo's competitive edge has kept him at the top of the game during the past decade and while his training was too much for Evra, another former team-mate Rio Ferdinand was not quite so forgiving.
The ex-England international took on Ronaldo at table tennis and after beating the Portugal attacker, it became a personal fixation for him that he would train daily in a bid to get revenge on a smug Ferdinand.
'With Rio Ferdinand, they were playing table tennis and Rio beat him, and we were all screaming and Ronaldo was so upset,' Evra said.
'Then he sent his cousin to buy a tennis table, he trained for two weeks at home and he came back and he beat Rio in front of everyone.
'So that's Cristiano Ronaldo, so that's why I'm not surprised today why he wants to win another golden ball, why he wants to win the World Cup. Because he's an angry man.'
Portugal take on Morocco, who currently sit bottom of Group B after their opening defeat to Iran, next before finishing against familiar company with ex-United assistant manager Carlos Quieroz leading Iran.
To get the day's top sports stories in your inbox, sign up to our newsletter here