Steel 56
Mystics 52
The Southern Steel have crept closer to the top of the ANZ Premiership ladder after narrowly defeating the Northern Mystics 56-52 at Invercargill's ITL Stadium.
The Steel were robbed of their usual top-of-the-table placing after the leading Central Pulse brought an end to the Southern side's 17-game win streak back in round one.
Read more: Central Pulse continue historic winning streak
But a shaky start to the season was not enough to adjourn the defending champions of keeping their winning record over the Mystics intact.
The tight and competitive Super Sunday rematch was a stark contrast to when the teams last met when the Steel defeated a struggling Mystics side 55-47.
Only one point separated the two teams in the opening quarters of the match, with an impressive shooting performance from Silver Fern Bailey Mes keeping the Mystics tight on the heels of their Southern rivals.
Mes, who has struggled to retain accurate shooting form since returning from the Commonwealth Games in April, took to the court with a fresh and energised confidence to score 31 goals at a stunning 100 per cent.
Read more: Southern Steel re-find resolve to edge Waikato Bay of Plenty Magic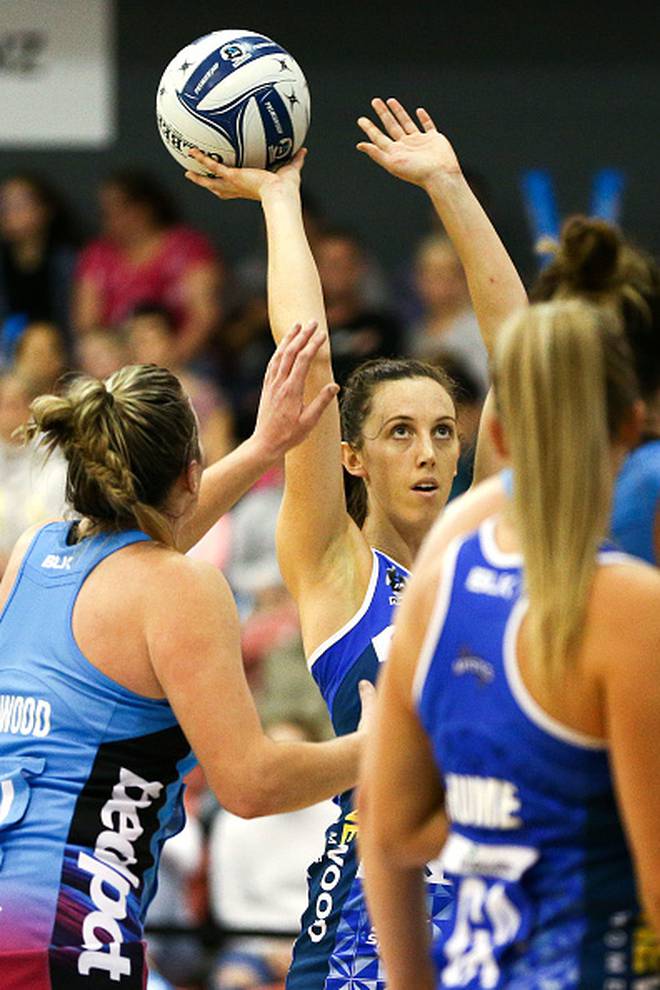 And with the tough defence from Silver Ferns' Michaela Sokolich-Beatson and Phoenix Karaka rattling the usually unstoppable young Steel shooter, Jennifer O'Connell, a Mystics win looked promising.
With the sides locked at 38-all with four minutes of the third quarter remaining, the Steel finally stepped up a gear and snatched a 43-39 lead.
Kendall McMinn earned her first cap in the ANZ Premiership, replacing captain Frew at wing defence, as the Steel kept building until they were nine ahead.
Te Paea Selby-Rickit's departure from the court almost looked a little premature, as the Mystics closed within three points in the final minutes of the game.
But again, the Steel stood strong before a relieved Stadium Southland crowd deserving claiming their third win of the season.
The Steel will likely remain in a close second place on the leader-board at the conclusion of round three – just two points behind the Central Pulse.
The Mainland Tactix will face the Northern Stars on Wednesday night in Christchurch to conclude the third round.