There's no quick fix option for the Blues but there is at least an obvious path they can take next year that will service a number of mutual needs and maybe even spin the troubled club in the right direction if not necessarily to the top of the table.
There are essentially three strands that could be pulled together here. Head coach Tana Umaga needs a bit of help from an experienced old hand - a trusted mentor who can work in a guidance and advisory capacity alongside the existing coaching team.
Someone smart, intuitive and unobtrusive who can provide current coaching intelligence and yet not take over the show.
Read more: No miracle cure for the bumbling Blues
New Zealand Rugby has identified the need to build playing numbers in Auckland and improve participation rates.
As part of that strategy, the national body recognises that the Blues sit at the apex and if they were less of a tragedy-cum-horror show then interest in the game in the country's largest city might be slightly higher.
NZR has talked plenty about its concerns at the plight of rugby in Auckland but there is a need now for decisive, high profile action that illustrates sleeves are rolled up and hands are getting dirty.
And the best way to do that, is to parachute All Blacks assistant coach Ian Foster into the Blues next year.
He doesn't need to be full time and his job title isn't worth fretting over - he just needs to be allowed to spend enough time with the club to have the chance to make a meaningful impact.
The All Blacks coaches drop into each club for a few days here and there and they always seem to be able to form an accurate view on where each is going right and wrong.
Rather than have the Blues blunder through another campaign with usable intelligence on how they could be fixed being wasted, why not let Foster be hands-on and licensed to make practical recommendations?
This would service a third need - which is that Foster is expected to contest for the All Blacks head job after the 2019 World Cup and he possibly needs his case to be strengthened.
It's never easy for an assistant to gain the recognition they deserve or prove definitively they are ready to be promoted so if he can pop off to the Blues in the first half of next year and make a positive contribution, it would do plenty to boost his reputation.
And reputation is arguably the biggest barrier to Foster's career prospects. He's won the respect of some of the world's best players since he became All Blacks assistant in 2012.
Whatever the likes of Dan Carter, Conrad Smith and Ma'a Nonu thought about Foster before he joined the All Blacks, they all came to trust his judgement and admire the depth of his analysis.
Inside the camp, Foster will have plenty of votes to take over from Steve Hansen should the incumbent stand down after the World Cup.
It is outside the All Blacks, however, where Foster needs to make some gains as most opinions about his ability are governed by what he achieved, or didn't, at the Chiefs between 2004 and 2011.
It wasn't such a bad reign - a visit to the semis in his first year and then a final in 2009 - but it would ultimately be viewed as a period of underachievement made worse by the inglorious way it ended.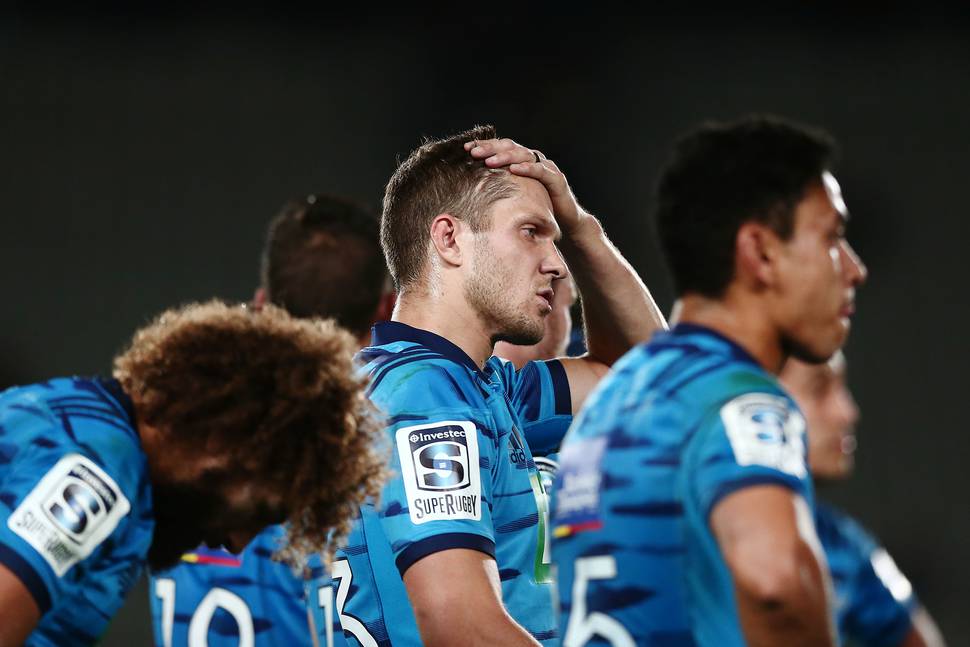 Foster's decision to make Sione Lauaki stand-in captain for the early games while Mils Muliaina was on extended leave, backfired horribly.
Lauaki was involved in numerous off field incidents and the Chiefs only won two of their first eight games as confidence and leadership were in short supply.
When new coach Dave Rennie came in and won the title in 2012, it painted Foster's reign in an even less flattering light.
Heading to the Blues could be the best possible public relations campaign Foster could run and the only uncertainty in any of this is whether he could do justice to both the Blues and All Blacks - especially as it will be World Cup.
In 2008 Hansen was initially on the shortlist to take over from Robbie Deans at the Crusaders, until NZR intervened and said they didn't feel it would be possible for him to combine the Super Rugby job with his role as All Blacks assistant.
It would be different with Foster and the Blues, though, as he wouldn't be the head coach and he wouldn't be full time. His involvement with the Blues could be structured so he spends enough time to be useful there and yet not so much as he no longer had the capacity to get round the other clubs as he currently does or operate effectively as a selector.
Foster to the Blues could be a win, win, win, which is one more victory than the Blues have so far in 2018.