Australia's embattled cricket team has appeared at Cape Town airport ahead of a flight to Johannesburg as they waited to learn their fate from Cricket Australia.
Steve Smith, David Warner and Cameron Bancroft as well as coach Darren Lehmann were all pictured with the team, however Warner was last to emerge from the bus with the "leadership group" staying at the back of the pack.
Warner and Smith will not play in the fourth test after being stood down after the ball tampering scandal. All refused to answer questions from reporters as they awaited the decision from Cricket Australia boss James Sutherland on their future.
In a press conference this morning Sutherland announced that the three players were the only ones involved in the ball-tampering and that Lehmann didn't know. Smith, Warner and Bancroft are now heading home to Australia while 'significant sancations' will be announced in the next 24 hours.
Steve Smith's dad Peter Smith, told The Daily Telegraph he and his wife Gillian would support their son "no matter what".
"It's a very difficult time for the family, for all of us, not just Steve," he said. "We're speaking to him on the phone every day. He's been calling us."
Cricket Australia has come under public and government pressure to carry out a thorough investigation following a national outcry after the admission from Smith that the "leadership team" plotted to tamper with the ball during the South African match on Saturday.
On Tuesday, media reports claimed David Warner had removed himself from a WhatsApp group of fellow players who had reportedly claimed he had "gone rogue". He is now said to be back in the group.
Former UK cricketer Andrew Flintoff has also hit out at the team on his podcast, saying Australia had claimed to be innocent for years but had had now been found out.
"But you do lads, to be honest, you've done it for years and years and years, and now you're getting found out," he said on a BBC podcast.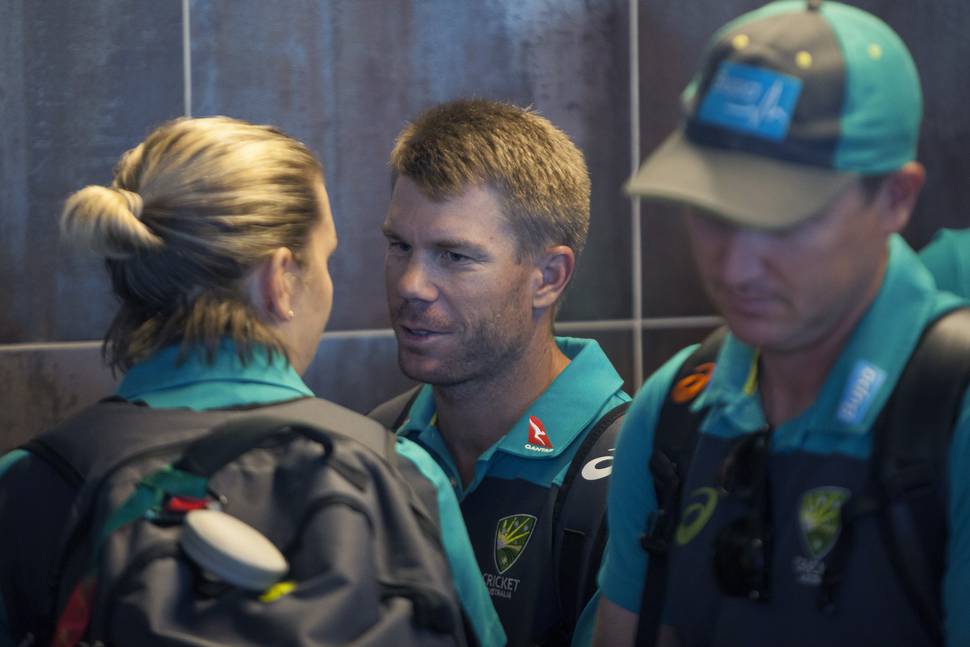 "I probably have not got as big a problem with it as a lot of people ... I'm torn a little bit. I think it's very thick, it's embarrassing for the people involved. The debate is to what extent are you cheating? You've heard all sorts of stories about ball tampering; all these things have gone on over time and now is the time to draw a line. What we've seen is cheating, there's no two ways about it."