On the eve of the season-opener, 66 Magazine's Shaun Summerfield caught up with Kiwi Brendon Hartley, racing the entire 2018 season for Toro Rosso. Hartley shares how endurance racing changed him and how he is now prepared for Formula One.
'My hand is up. And I'm ready." With those seven words, Brendon Hartley set in motion one of motorsport's great comebacks.
On the other end of the phone, Helmut Marko, head of Red Bull's driver development programme barely uttered a word, but that was enough to give Hartley hope.
"I didn't get so much of a response, but he didn't say no. And I could tell he was thinking, so in my books, the phone call went well."
It turns out the 28-year-old's instincts were dead on. Just two weeks later, Marko returned his call, inviting him to come and test the Red Bull F1 simulator.
Hartley — who was still in the midst of his World Endurance Championship campaign with Porsche — simply packed his bag and headed to Milton Keynes.
"I didn't ask any questions at all, I just went and drove the simulator. I had no idea I was being put in the car for Austin. That all came about quickly, with a week-and-a-half to go. I had to hold my nerve."
A fortnight later, Hartley started the United States Grand Prix.
Six months on, that surreal experience has become very real, as he prepares to start the 2018 season as a fully-fledged Formula One driver for Toro Rosso.
Hartley admits even he sometimes forgets his own unlikely story.
"Every now and then when people ask what I do, I find myself forgetting just for a moment that I am an F1 driver," he laughs.
The off-season has been a combination of intense training in preparation for the coming F1 season, but also reflection as Hartley tries to rationalise just what happened in the second half of 2017.
"The last few months have been time off; time to digest everything that happened. I became an F1 driver, which is something I'd dreamed of since I was a kid. I won a World Championship. I won Le Mans ... and I got married."
His marriage to long-time partner Sarah in January, was a not-so-subtle reminder of the turmoil his career was in before Marko became his 'F1 fairy godfather'.
The date was moved forward to avoid any clashes with Formula E. While his negotiations to move to IndyCar to form an all-Kiwi line-up with Scott Dixon at Chip Ganassi Racing were widely reported, Hartley was also hedging his bets. Not even his Waiheke Island wedding was going to get in the way of a possible drive in Morocco.
There are plenty of unknowns for Toro Rosso as they adopt the Honda power unit unwanted by both McLaren and Sauber. But confidence was boosted by the first real world test in Barcelona. After a solid start to the first test where he clocked up 93 laps and set the eighth quickest time, he followed that up in the second test with 119 laps on day two, where he recorded the fifth fastest lap.
Hartley described it as "a great start to the campaign".
He admits that a huge part of his training motivation comes from a willingness to avoid a repeat of 2010, when his first shot at a Formula One seat misfired.
"I'm older and more experienced now. I'm better prepared and fitter. I'm in a lot better place than I was then; than I ever could have been when I was 18 or 19. I'm a different person than I was eight or nine year ago. I'm happy and grateful to get my chance in F1, but now I want to make the most of it."
He lives in Monaco, but Hartley hails from the Manawatu, so conversations remain free of swagger or bravado. He tells it like it is.
"I had come to terms with the F1 dream being over — or at least on hold when I was racing LMP1, [so] it was not just a surprise to the world that I was driving in F1 at Austin, it was a surprise to me, too."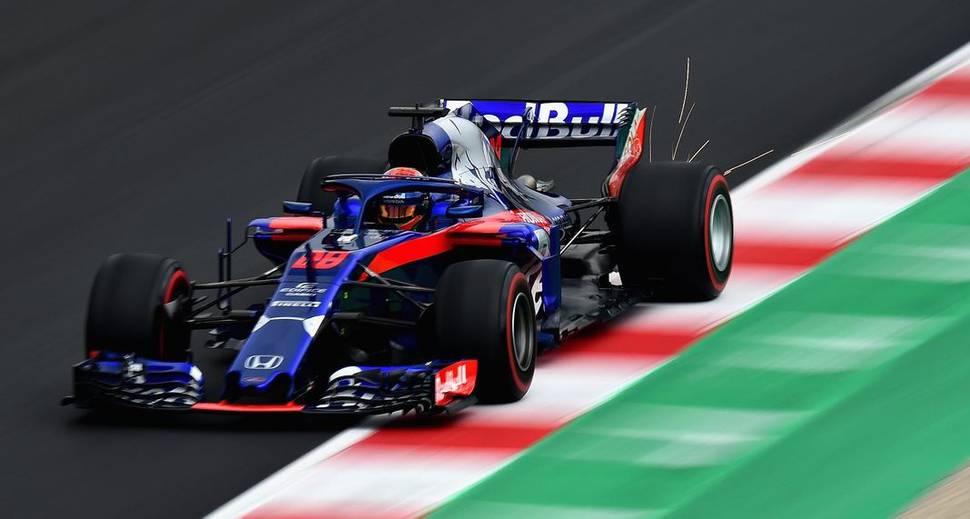 That time at Porsche was never a holding pattern for Hartley though; you only need to witness the size and intensity of their WEC operation at Le Mans to realise this.
"It was such a complex car, and Porsche is such a professional team."
Endurance Racing at LMP1 level is the equivalent of running a marathon as a three-person relay sprint team. And for Hartley, 'team' took on a whole new meaning.
"I learned a lot from my time at Porsche, from Mark Webber and Timo Bernhard. Not just because of who they are, but because endurance racing requires a different mindset.
"You see in other forms of motorsport, your team-mate by nature is also your biggest enemy. Because they are driving the same car, you are measured against them and they're the first person you want to beat.
"But in endurance racing, you must work with your team-mate. You learn from each other to win. There is a lot of respect also, because you're sharing a car and there are no excuses."
Excuses plague motorsport in the same way that top-level football suffers from players faking injuries. But when other drivers are in the car, Hartley quickly discovered there was no opportunity to be creative.
"As a young driver, it's easy to fall into the trap of blaming everybody and everything else and not looking at yourself. That can't happen when you're sharing a car."
He's not sharing a seat this year, but that team aspect remains and so does the level of responsibility weighing on his shoulders.
● 66 Magazine is the Giltrap Group's new automotive lifestyle magazine, available direct to customers, as well as in dealerships and online.