New Zealand coach Mike Hesson today found himself having to defend the future of international T20 cricket.
England's coach Trevor Bayliss earlier said they should be dumped, restricting the shortest form of the game to domestic, franchise-based tournaments around the world, but incorporating a World Cup every four years.
''If we continue putting on so many games there'll be a certain amount of blowout, with not just players but coaches as well,'' Bayliss said.
Hesson demurred, while acknowledging there is a workload issue to consider.
"But there's also a revenue generation issue as well,'' Hesson said today, as New Zealand prepared to play Australia in the T20 tri-series final at Eden Park on Wednesday night.
"In some countries that's not as big a deal but for New Zealand Cricket, to get 35,000 people to Eden Park or whatever it was the other day (Friday night), is huge for us, huge for the game and huge for the promotion of the game.
"And we certainly get great support for T20 internationals over here."
Hesson made it plain T20 internationals had plenty riding on them.
"Too right. Every international you play is incredibly meaningful," he said. "You've got guys that only play T20 and that's their chance to play international cricket, so I think absolutely it's meaningful."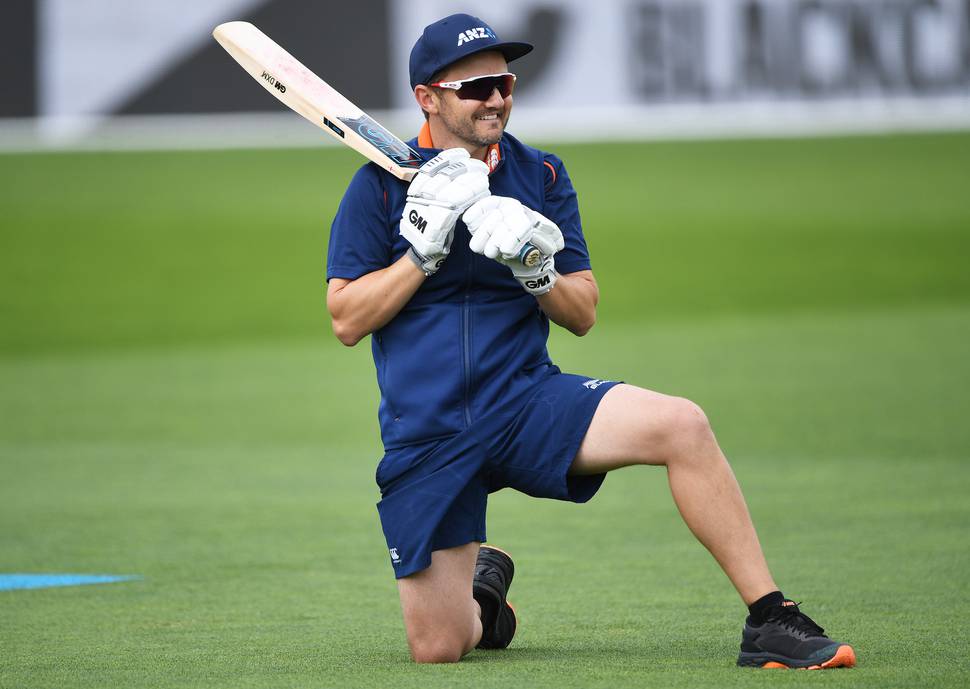 While Australia have strode into the inaugural final of the event without missing a step, New Zealand got in only on superior run rate to England after both had recorded one win and three losses. It's not the sort of form that will have Australian heads tossing on the pillows.
''We've been high flyers into a few finals in recent times and been unbeaten going into them and it hasn't quite worked our way, so it's nice to limp into a final and we'll see what happens,'' Hesson said.
''It's not like we've been poor, just in some of those key times we haven't nailed it.''
The same pitch is due to be used at Eden Park as for Friday night's batting funfair, in which an eye-popping 488 runs were scored while 11 wickets fell in a ball shy of 39 overs in Australia's world record chase.
Runs came at 12.5 an over through the match. A repeat of that will send the anticipated 30,000-plus crowd home happy.
''We had three really good games recently, very close games, and two of those losses we felt that we were in positions to win so we're not far off and obviously having made the final we give ourselves a chance, which is great,'' Hesson said.
Australian left arm spinner Ashton Agar described bowling on the Mt Eden postage stamp his toughest T20 assignment — ''Number one, absolutely,'' he said.
Agar did well last Friday night, taking one for 24 off his three overs, impressive figures, all things considered.
"I've played against a few players that have hit me for plenty of sixes before in T20 cricket but I've never played on a ground like this.
"I'd accepted before the game that if I get hit, I've just got to turn around, keep a smile on my face and try my best the next ball, and that's how the whole team went about it,'' Agar said.
"Some people are going to get away to a flyer here.
"You just look at how short it is straight — you're on the ring and you feel like you're on the fence.
"It's a really unique ground and things are going to happen differently here.''
To get the day's top sports stories in your inbox, sign up to our newsletter here