South African cricket bosses have accused a fan of racism following an incident involving leading Proteas bowler Imran Tahir.
According to Cricket South Africa (CSA), the fan verbally and racially abused 38-year-old Tahir during the fourth ODI against India at the Wanderers in Johannesburg.
A video of a heated argument between Tahir and a group of fans in the Wanderers stands has been widely shared on social media. In the clip, Tahir can be seen shouting at one fan, with another filming it on his mobile phone.
Read more:
Bizarre Wellington pitch revealed for T20 clash between Kiwis and England
Former top cricketer denies sex charges
Former New Zealand cricket captain Bevan Congdon dies
Tahir, who was on 12th man duty during the match, can be heard saying "that's why I came ... because I was out of me because he was abusing me", when asked why he stormed up to the fans.
The fan accuses Tahir of hitting the fan in front of his family, to which the spinner replies: "I have a family, also".
Tahir then shoves the fan filming the argument, before being removed by security guards.
The fan shouts at Tahir: 'You can't do me nothing. You can't do me f***all, boy!"
In a statement issued late on Monday (NZT), CSA said Tahir "was verbally and racially abused".
"Tahir reported the incident to the stadium security, and was subsequently accompanied by two security personnel to identify and to have the man ejected from the stadium," the statement said.
CSA insisted, however, the Pakistan-born legspinner "made no physical contact" with the fan or any of the children in the vicinity.
"The incident is under investigation with the CSA and stadium security teams.

"In accordance with the ICC Anti-racism code, spectators who engage in racist conduct are to be ejected from the stadium and can face further sanctions and criminal prosecution," the statement concluded.
South Africa won the rain-affected match by five wickets after a dramatic run-chase but trail India 3-1 in the series.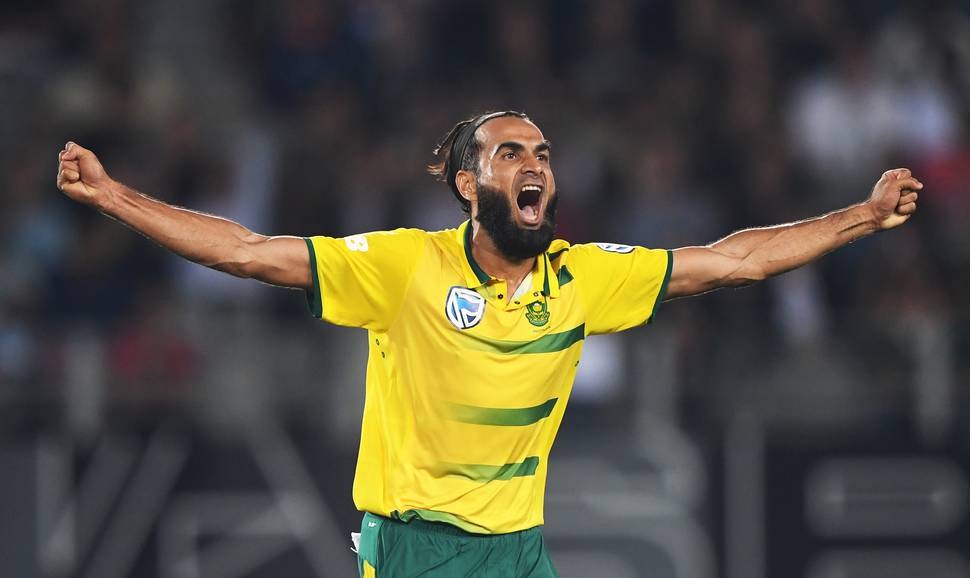 Tahir has played 84 ODIs, claiming 139 wickets, and 20 tests. Three years ago, he was at the centre of a similar storm when a fan hurled racist abuse at him during a pool match against Ireland at the 2015 World Cup.
The fan was removed from the Manuka Oval in Canberra after reportedly shouting at Tahir, fielding on the boundary, "Why don't you go stroke your pet camel?".
To get the day's top sports stories in your inbox, sign up to our newsletter here