Their cabinet holds the Brisbane Global Rugby 10s trophy, but now the Blues must repay coach Tana Umaga by giving the Super Rugby title a serious challenge, says wing Matt Duffie.
At the New Zealand season launch today, Duffie, who had a 2017 to remember after being included in the All Blacks' November touring party, said the Blues had to go to the next level in Umaga's third year in charge.
The Blues, who last made the playoffs in 2011, came ninth last year and 11th the year before.
"It's up to the players," Duffie said. "Tana works his butt off and I think we sold him short last year. It's up to us to perform and win those key moments. He's not out there with us, so it's down to us to have the confidence and ability to win the pressure moments."
Winning those key moments, finding a consistency of performance and ability to grind out victories, have long been Umaga's goals at the Blues. There were positive moments last year – beating the British & Irish Lions, for example – but also inexplicable collapses. Losing to the Sunwolves in Tokyo was one of those.
Another imperative is a good start when the Blues kick off their season against the Highlanders in Dunedin on February 23.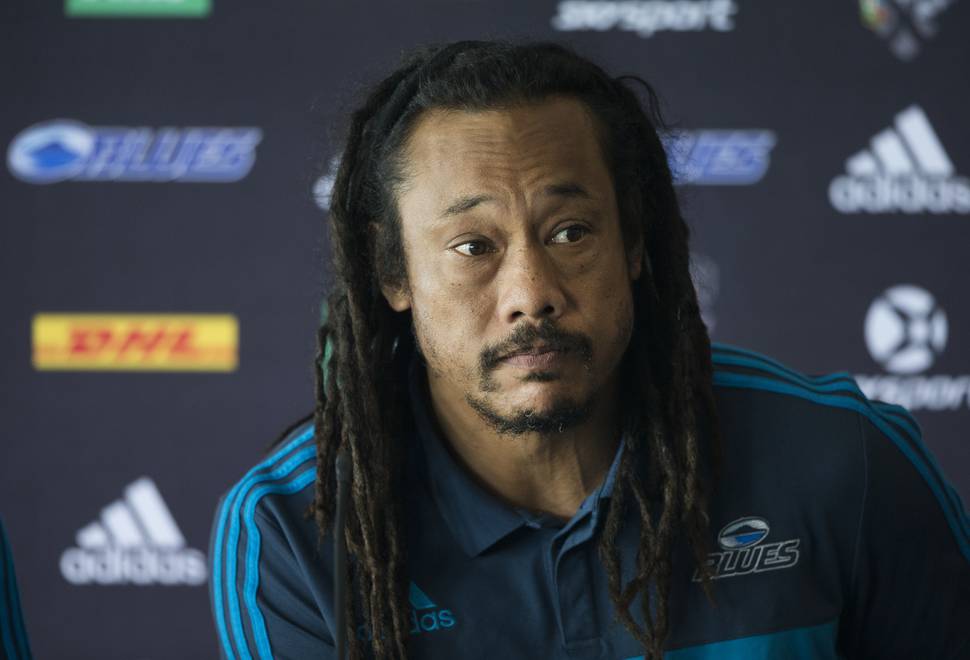 Duffie remembers the round-three game last year against the Highlanders at Eden Park – a match they should have won but for some poor decision making at the end – with a sense of horror. "It was one of the worst games I've watched back. We just didn't play well enough."
But with a new skipper in Augustine Pulu and a trophy finally in the cabinet thanks to some consistently excellent work by the Blues at Suncorp Stadium at the weekend, there is a new sense of optimism dawning at the franchise.
"He's been great," Duffie said of Pulu. "He knows the balance between how much talk he should be doing and how much action. Because he's been a captain in the past with Counties he understands that. The great thing about Augie is he's a competitor – he won't back down for anything and that shows in his actions and hopefully we can follow him in that regard."
And Duffie is one player starting the new year on a bit of a high after his call-up to the All Blacks at the age of 27.
"It was great to get in that environment, see what it is all about and learn off the best coaches, to get some pointers from different eyes about what I can add to my game.
"I was the oldest among the outside backs by about four years, I think. I was also the most inexperienced. It was a funny dynamic because I was learning off them – learning off Damian McKenzie who is six or seven years younger than me. But that's what is great about it – you roll up and everyone helps you."
To get the day's top sports stories in your inbox, sign up to our newsletter here