BEVAN ERNEST CONGDON (born February 11, 1938, died February 10, 2018)
Former New Zealand test cricket captain Bevan Congdon died this afternoon, one day shy of his 80th birthday.
He played 61 tests, scoring 3448 runs at an average of 32.22, including seven centuries. When he retired he had played more tests and scored more runs than any New Zealander. He also took 59 wickets at 36.50.
Congdon led New Zealand to their first test win over Australia at Christchurch in 1974.
He also appeared in 11 one-day internationals. That included captaining New Zealand during their debut in the format on February 11, 1973 against Pakistan in Christchurch - his 35th birthday.
The all-rounder grew up the youngest in a family of six boys in the tobacco hub of Motueka.
His health had been failing for some time.
Family and friends gathered at Howick Baptist Hospital to celebrate his achievements last July.
Congdon was joined by several former teammates for the launch of A Singular Man, a monograph of his life and times, over morning tea.
New Zealand cricket authority Bill Francis wrote the book. It offered an insight into the career of one of the sport's most professional amateurs.
Congdon was restricted to a wheelchair and had difficulty speaking at the function, but the delight and compassion with which guests reminisced about "Congo's career" made for a heart-warming occasion shared alongside wife Shirley, daughters Ali and Sandy, and the wider family.
The idea for the book was initiated by The Cricketers' Trust, an organisation established by the New Zealand Cricket Players' Association with a view to "assisting past cricketers who have fallen on hard times". Sale proceeds went towards supporting those who have "suffered a crisis in their lives and are struggling financially or with their health and wellbeing".
Francis summed up his subject's contribution to the New Zealand game in the introduction.
"It wasn't hard to admire Congdon because you sensed there was a gutsiness and purpose to his cricket that appeared to carry the principal goal of making New Zealand a more successful cricketing nation.
"Among the playing ranks, the single-mindedness of his approach to the game was not to everyone's comfort – his captaincy could be unforgiving if he felt the effort wasn't at the level of his expectation.
"At times his 'loner' personality may have been judged as brusque and stand-offish – such a verdict failed to take account of his innate shyness. What no one could ever begrudge was the discipline and effectiveness of his endeavour."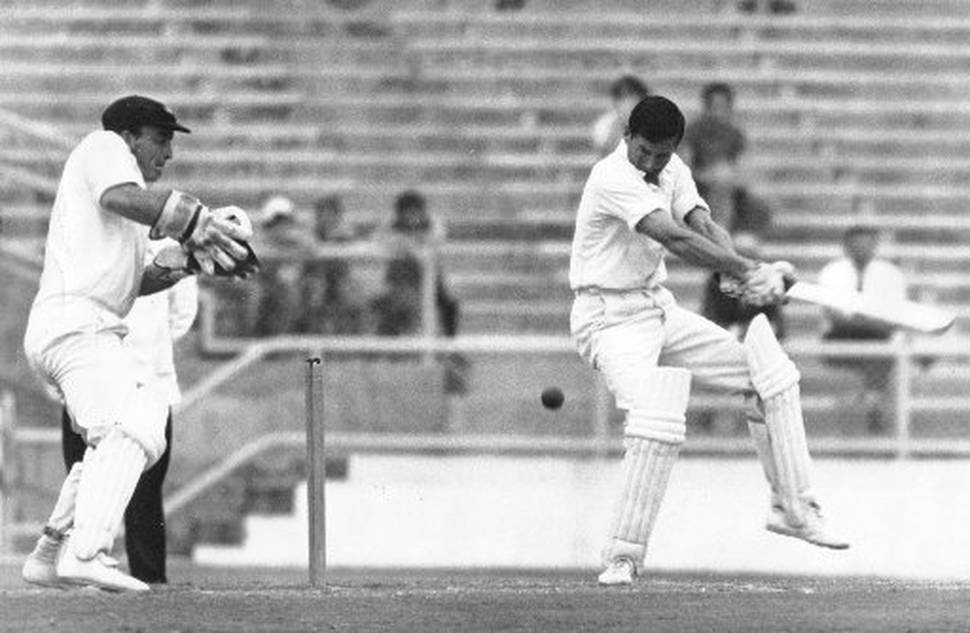 Congdon's signature innings came consecutively, as captain on the 1973 England tour.
On the third day of the first test at Trent Bridge, New Zealand began their second innings needing 479 to win but slumped to 16 for two. Congdon came in and reached 24 before pace bowler John Snow struck him on the cheek in the pre-helmet era.
As journalist Dick Brittenden recorded in the 1974 Wisden: "After a few minutes' delay, Congdon took strike again, and Snow dropped one just short enough to threaten further discomfort. Congdon moved into line to play it perfectly and he went on to contribute 176 towards New Zealand's gallant 440."
Congdon ignored the tension in the dressing room on the final morning by reading a C.S.Forester novel as his side edged towards 400 for five.
In the following drawn test at Lord's he made 175 as part of New Zealand's 551 for nine.
The book's release brought levity amid emotional scenes.
NZCPA patron and former test cricketer Barry Sinclair spoke about rooming with "Congo" on the 1965 tour of India when they had to "clear the birds" out of what he described as a "minus five-star" hotel room in Madras.
Daughter Sandy chuckled about the "Congdon death stare" which could dissuade her of whatever mischief she plotted as a child.
As part of his research, Francis uncovered a radio interview "lurking in the vaults of Nga Taonga Sound & Vision" in which Congdon espoused his views on playing test cricket.
"The higher the grade, the harder the game, the easier it is to concentrate. One of the dangers of coming into test cricket is to be overwhelmed by the names and records of the opposition or the company of your teammates. That's not a good thing. You're there because you're good and therefore you can realise your potential."
Congdon realised his.