For four NBA seasons, Kiwi Steven Adams quietly went about his business - improving his game while making the most of his time on court.
Now, in his fifth year with the Oklahoma City Thunder and the first of a four-year contract worth NZ$140 million, the 24-year-old is no longer flying under the radar.
On the back of a career year so far which sees him leading the league in offensive rebounding and in the top echelon of field goal percentage, opposition coaches have begun to take notice.
Read more: Steven Adams in a category of his own
Philadelphia 76ers coach Brett Brown is among them, and said before their sides met on Monday (NZ time), that he believed Adams was the real deal.
"I think that Steven is one of the elite players in the NBA," Brown told the Norman Transcript. "He's one of my personal favourites."
"When you watch what he does and the commitment to the role that he plays, that is a man. And he plays with such a tenacity and a spirit."
Adams put that tenacity on full display against Brown's 76ers, posting 20 points and 13 rebounds (10 offensive) for his career-high 17th double-double of the season as the Thunder beat Philadelphia 122-112 in Oklahoma.
Brown echoed the thoughts of Los Angeles Lakers head coach Luke Walton regarding Adams, with Walton admitting he wanted his team to foul the Kiwi centre when he grabbed offensive rebounds when the sides met earlier in the year.
"The offensive glass is a huge part of what they do. We need five guys in there rebounding and they pushed us around, then we're supposed to foul Adams if he gets it down there," Walton said.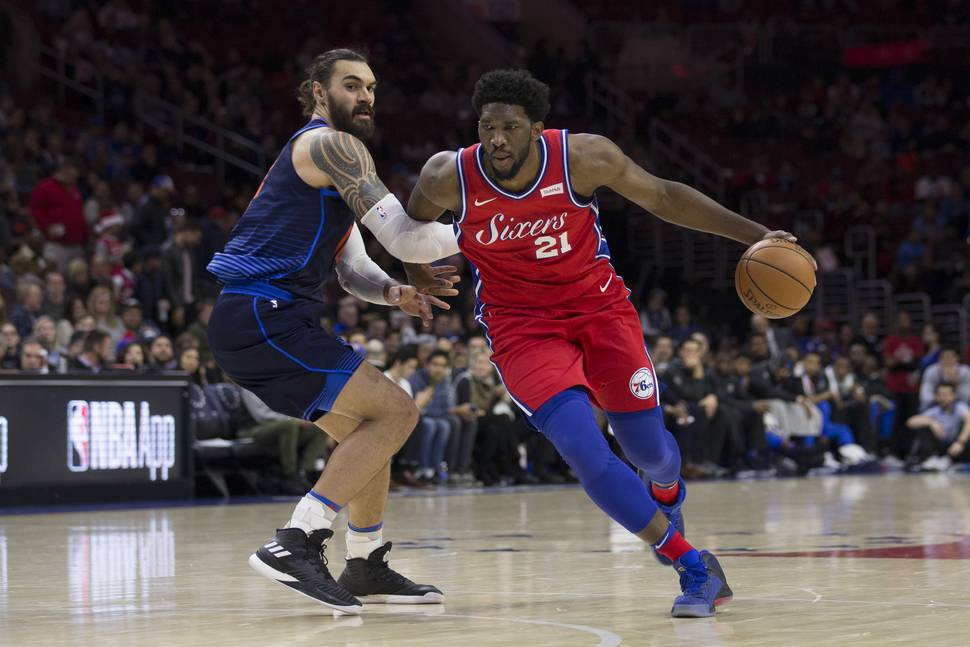 Coaches around the league are becoming aware to the fact that Adams is someone that needs to be accounted for at both ends of the floor. The big Kiwi is averaging a career-high 14 points per game this season, thanks in large part to developing his touch away from the basket - being able to score at a high clip with his floater rather than relying on dunks.
Thunder coach Billy Donovan was well aware that others around the league had cottoned on to his side's worst kept secret, but said he uses that to his advantage.
He said Adams' strength and tenacity in the game was a difficult thing for his opposite to match up with.
"It wears people down, especially it wears down a guy like (76ers centre Joel) Embiid," Donovan said after the Thunder's won on Monday (NZ time). "I'm not saying he played the game tired, but to have to block him out is fatiguing."
To get the day's top sports stories in your inbox, sign up to our newsletter here