Kiwi big man Steven Adams might not be the most flashy player in the NBA, but his production is vital to how the Oklahoma City Thunder operate.
Just ask his teammates.
Adams leads the NBA in offensive rebounds through the halfway point for the 82-game season, averaging more than five per game. If he keeps that pace up for the remaining 37 games of the Thunder's campaign, he'll be just the 12th player in league history to average five or more offensive rebounds per game for a season.
For a casual basketball fan, it's by no means a glamour statistic that you'd go looking for in the box score after a game. But offensive rebounds mean extra possessions and second chances.
Read more:
Steven Adams teaches Lakers a lesson as Thunder take big win
Thunder win despite Adams' free throw woes
After Adams pulled down seven in the Thunder's 114-90 win over the Los Angeles Lakers this afternoon, forward Carmelo Anthony said those second chances were something their side could look forward to knowing the big Kiwi was in the paint.
"I don't think no one man can stop Steve in the paint," Anthony said. "So when he's being aggressive and going to the offensive glass, him versus you, you're going to lose that battle every single time.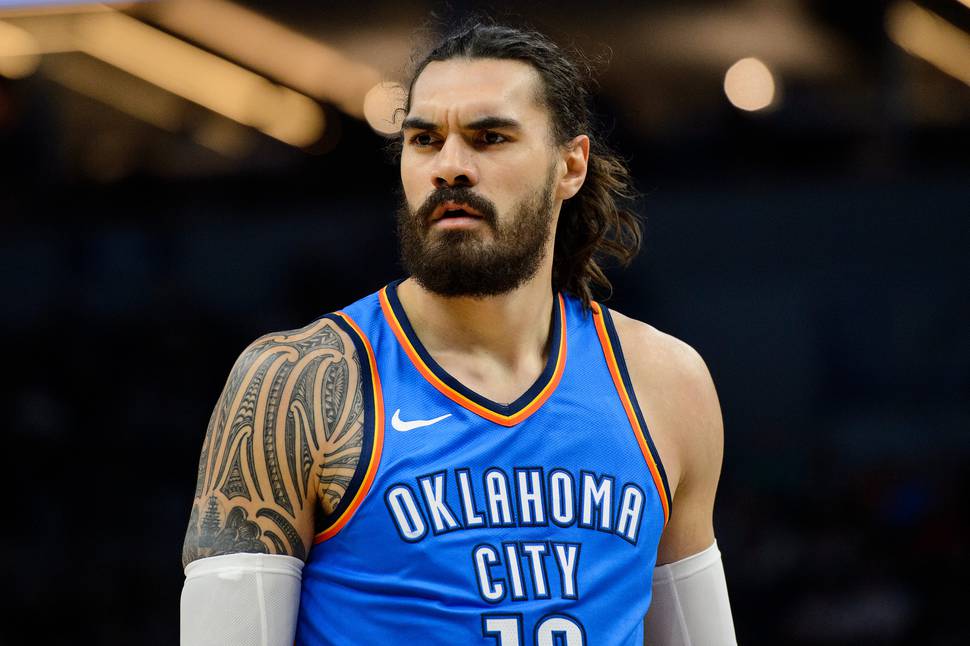 "The best shot in the game is off an offensive rebound and a kick out, and that's something we really look forward to."
The point about offensive rebounds leading to kick-out baskets was one Los Angeles Lakers coach Luke Walton commented on after the match as well.
Walton commended Adams' work on the offensive glass, admitting he wanted his team to foul the Kiwi centre when he grabbed offensive rebounds.
"The offensive glass is a huge part of what they do. We need five guys in there rebounding and they pushed us around, then we're supposed to foul Adams if he gets it down there."
But that wasn't the way things played out for the Lakers, and Thunder sharp-shooting forward Paul George echoed Anthony's appreciation of his Kiwi teammate.
The 27-year-old four-time All Star said Adams' production allowed their side's main scoring options - himself, Anthony and guard Russell Westbrook - to play with more freedom.
"It just feels like we can take any shot we want knowing Steve's going to go get it. We feel that, you know, I feel that, Russ feels that, Melo feels that.
"It puts us in a better rhythm knowing...whether it's a good or a bad shot we take it'll probably end up as a basket anyway with Steve down there, so it allows us to be more aggressive.
"There's not many guys that physically can match up with him straight or athletically can jump with him. He's in a category of his own, honestly."