Unlike most kids at Christmas time for whom too many sweets are never enough, Blues coach Tana Umaga will be happy heading into the festive season that his first-five stocks for next year are more than adequate.
Otere Black, a new signing from the Hurricanes, is likely to miss the entire 2018 season due to a ruptured anterior cruciate knee ligament but in Stephen Perofeta and Bryn Gatland, Umaga has No10 covered.
But that's not even the main reason why Umaga won't be considering signing Quade Cooper, unwanted at the Reds by new coach Brad Thorn and now on the search for a new club.
After so many weird and wonderful solutions for the problematic position at the Blues (Benji Marshall was just one) since Carlos Spencer's departure 12 years ago, Umaga is attempting to develop a player from the grassroots up and the signing of the unwanted Wallabies and Reds playmaker would take a big scythe to that philosophy.
It would also alter team dynamics – and probably not in a good way.
Cooper was a very good player for the Reds and Wallabies, but his best rugby was probably played before the 2011 World Cup and he can be a controversial and divisive player.
He wouldn't come cheap either and is almost certain to take up an offer in Japan where the money is good and the defensive duties not too arduous.
Umaga showed that he believed first-five was still an issue last year when making a big play for Beauden Barrett but for whatever reason couldn't seal the deal.
Now his focus must be on youth because firstly he probably doesn't have any other option and secondly it fits in with his work at the franchise; of the retention players being more important than recruitment and of building back up to an outfit that has underperformed for too long.
Black, 22, has been a solid back-up to Barrett at the Hurricanes, but his untimely injury may hand Perofeta the chance he needs to establish himself.
Perofeta, a 20-year-old born in Wanganui, is young enough to be moulded to Umaga's vision of the future.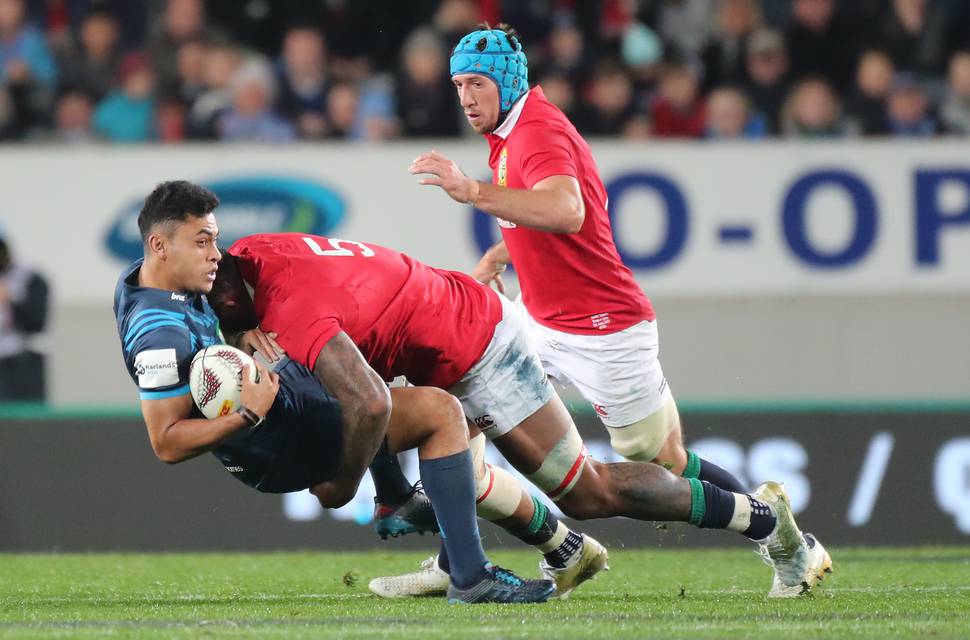 After his performance for the Blues in his first start at the franchise – a famous win against the British & Irish Lions.
Gatland, 22 and born in Huntly, also shone against the Lions coached by dad Warren, when despite the spotlight he led the New Zealand Provincial Barbarians in a remarkably close defeat in Whangarei in the tourists' first match.
Perofeta, Gatland or Black could well be the future at the Blues.
Quade Cooper most definitely is not.