Auckland Rugby League is still in the mix as a possible Warriors owner – but two other parties, including one with NFL connections, are also in the frame.
The ARL had the inside running a month ago, and had signed a sale and purchase agreement, which was set to go unconditional at the end of the due diligence process.
Mike Hosking talks about the Warriors fan sale.
But the ARL, which has a nest egg of funds through the Carlaw Park Heritage Trust, pulled out of their exclusivity deal when negotiations broke down with Eric Watson's representatives in the middle of November.
However, the Herald understands that the ARL remain a potential buyer, and they are monitoring the situation closely.
But there are other potential investors.
One is an Auckland-based Tongan consortium, including some ex-NFL players, who are looking to invest in Australasian sporting franchises, with the Warriors near the top of their list.
Another potential owner, who has been in discussions with Watson's representatives, is a former Waikato businessman who is now based in Asia, and has strong business links across that continent.
Auckland entrepreneur Paul Davys, whose enquiry to Watson back in August started the current process, is not believed to be among the possible purchasers.
The Herald understands he had considered re-joining the race – and had come the closest to meeting Watson's original asking price of $20 million – but had decided against it.
But time is running out if a deal is to be done before the start of the 2018 NRL season.
There has been no mention of a deadline for the sale of the club, but logic would suggest that it needs to be completed well before next March.
The last thing the Warriors need, especially the current playing group, is the uncertainty around the ownership dragging into next season.
The Warriors have enough trouble focusing on the week to week challenges in the NRL, without additional confusion over off-field matters being thrown into the mix.
If there isn't a confirmed sale in the next few months, then perhaps any discussions and negotiations would be put on ice until the end of the 2018 season.
However, that also depends on Eric Watson's personal financial situation.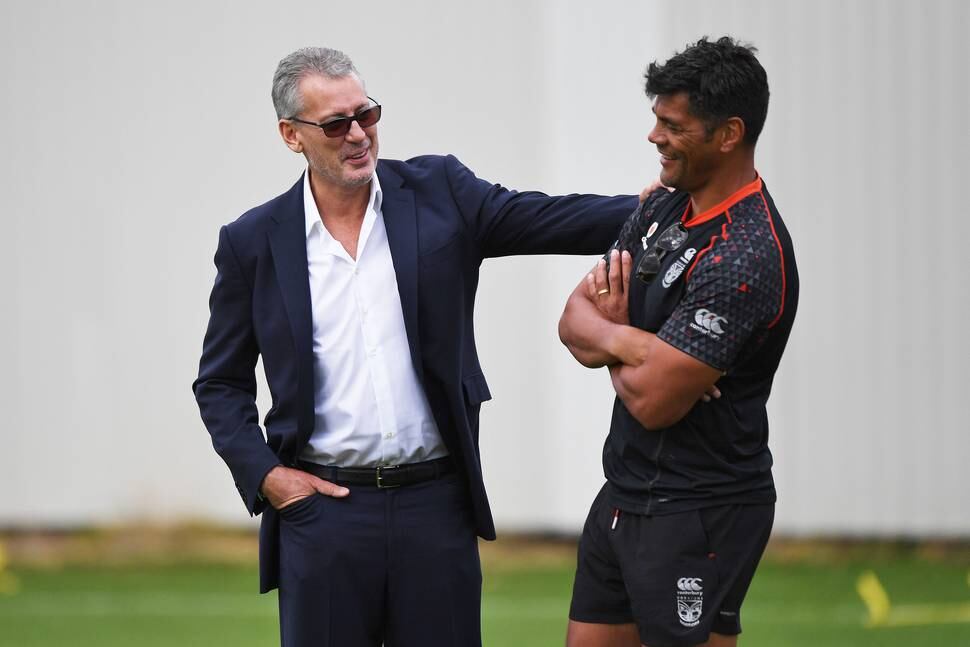 The London based rich lister has been selling various New Zealand assets, with his sprawling Karaka estate, believed to be worth $6 million, recently sold to a local Chinese businessman, while Auckland's iconic Soul Bar and Bistro is also on the market.
ARL Chairman Cameron McGregor didn't want to comment on any possible negotiations but confirmed their desire to be involved in the future direction of the NRL franchise.
"It's hard to see how anyone who wants to own the Warriors could be successful in the long term without the involvement of the Auckland Rugby League," said McGregor.
"We are committed to developing the game and the grassroots and young talent and that is obviously crucial for the Warriors."