Rugby league fans and world media are reacting to the Kiwis' shock loss to Fiji, calling it disappointing and embarrassing.
The team have been dumped from the Rugby League World Cup after being defeated 4-2 at Westpac Stadium in Wellington.
The blow comes a week after the Kiwis upset loss to Tonga at Waikato Stadium.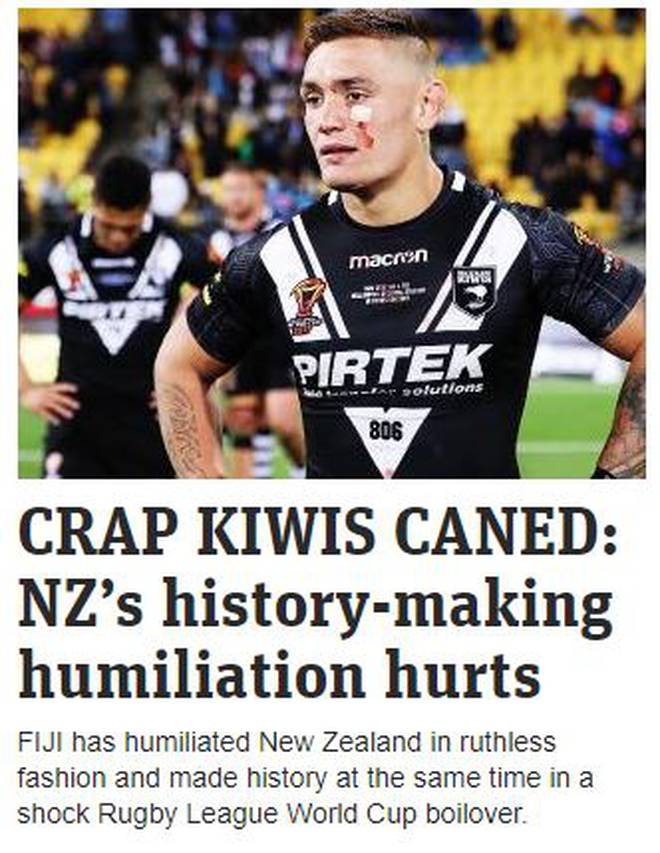 Australian media didn't hold back in their condemnation of the their trans-Tasman foes.
"CRAP KIWIS CANED: NZ's history-making humiliation hurts," headlined news.com.au
"An error-ridden performance from the Kiwis was comprehensively punished by a Fijian outfit which showed more pace, poise and precision than the lacklustre New Zealanders," they wrote.
Kiwi fans vented on social media.
"Two disappointing matches for New Zealanders in less than a week," one person wrote on Twitter.
But it wasn't all negative, many fans have congratulated the Fiji side.
One Twitter user said the Kiwis could learn a lot from "our pacific opponents from the last two weeks".