COLIN MEADS: 1936-2017
Colin Meads was in the public's consciousness for more than 50 years. David Leggat and Chris Rattue look at five memorable moments from his life.

1966 v Lions
Trying to pick outstanding games in the career of Meads is difficult. There were quite a few candidates. So instead, how about a series in which Meads was as dominant as at any time in his illustrious career, and part of a superb All Blacks pack?
The Lions tourists of 1966 were not among their finest vintages. They were pumped 4-0 in the tests.
The All Blacks pack was unchanged through the series. Hooker Bruce McLeod had props Jack Hazlett and Ken Gray either side of him, Meads and brother Stan were the locks and the loose forward trio comprised No 8 Brian Lochore and flankers Waka Nathan and Kel Tremain.
That eight includes six of the all-time revered All Blacks forwards, along with the combative Hawke's Bay hooker McLeod and Southland prop Hazlett.
It was a time of immensely powerful All Black forwards and Meads was in the vanguard as they dusted the Lions 20-3, 16-12, 19-6 and 24-11. At that time, Meads was rated the best forward in international rugby. He was certainly among the most influential as well.
Listen: A tribute to Sir Colin Meads

Sent off against Scotland, 1967
Meads was just the second All Black ordered off in a test, against Scotland at Murrayfield in 1967. With the All Blacks heading towards a comfortable victory, and fulltime close, he aimed a kick at a loose ball which had arrived in the arms of Scottish first five-eighths David Chisholm by the time his boot landed. Rugby writing doyen Terry McLean revealed that Chisholm sought out Meads to say the decision by Irish referee Kevin Kelleher was harsh. Even the British press sympathised. Meads said: "I won't go for deliberately kicking any man. I repeat I have never deliberately kicked or tried to kick any man." Another famous All Black, Cyril Brownlie, was the first All Black sent off in a test, against England at Twickenham in 1925.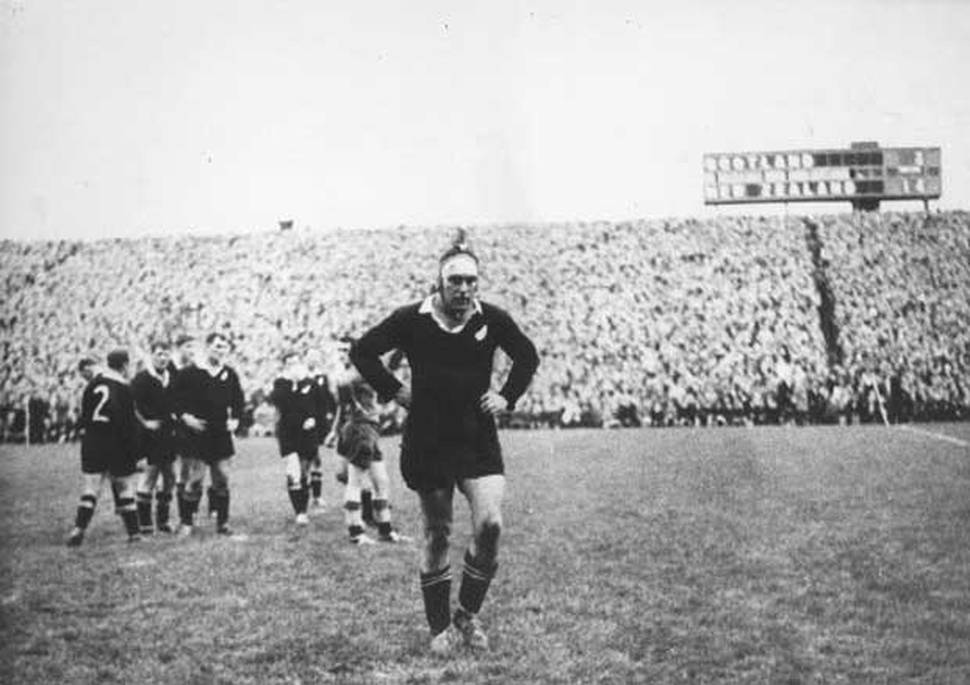 The 1970 tour of South Africa
There were two standout images - Meads playing on with a broken arm, and a great try against Border at East London.
Meads broke his arm early on in a game against Eastern Transvaal but played on, claiming it was a pinched nerve. He was out of the tour for a month when nine games were played, which put pressure on the locking resources. He returned armed with a rather useless looking arm guard, and played the last two tests. "Of course, that wouldn't happen today. ACC wouldn't allow you to play," he noted, decades later.
Meads had scored a spectacular try in the opening game against Border. With time almost up, Grahame Thorne started the move with a brilliant run before Meads took over. He sidestepped, threw a one-handed dummy and swerved like a wing, before taking the ball to the posts. Unforgettable.
1971 All Black captaincy
Captaincy of the All Blacks largely eluded Colin Meads. Then again, his international career straddled the tenures of two of New Zealand's most celebrated captains, Wilson Whineray and Brian Lochore.
Halfback Ponty Reid was captain when Meads' test career began against Australia in Sydney in May, 1957.
Whineray took over in 1958 and when he retired after the 1965 series against South Africa, the selectors faced a curly situation. They considered four players to replace Whineray - all forwards, Kel Tremain, Ken Gray, Meads and Lochore.
For a range of reasons, the first three were discarded. It was not until 1971, after Lochore had retired following the tour of South Africa the previous year that another skipper was needed.
And so, at the tender age of 35, the selectors at last turned to Pinetree for the visit of the 1971 Lions. It was not a happy tenure.
The Lions were a fine side, cannily coached by Welshman Carwyn James, and they became the first, indeed only, Lions team to win a series in New Zealand.
When the fourth test was drawn 14-14, it gave the Lions a 2-1 win, and brought the curtain down on Meads' international career. He captained New Zealand teams in 11 matches altogether, including tour matches in Britain and South Africa.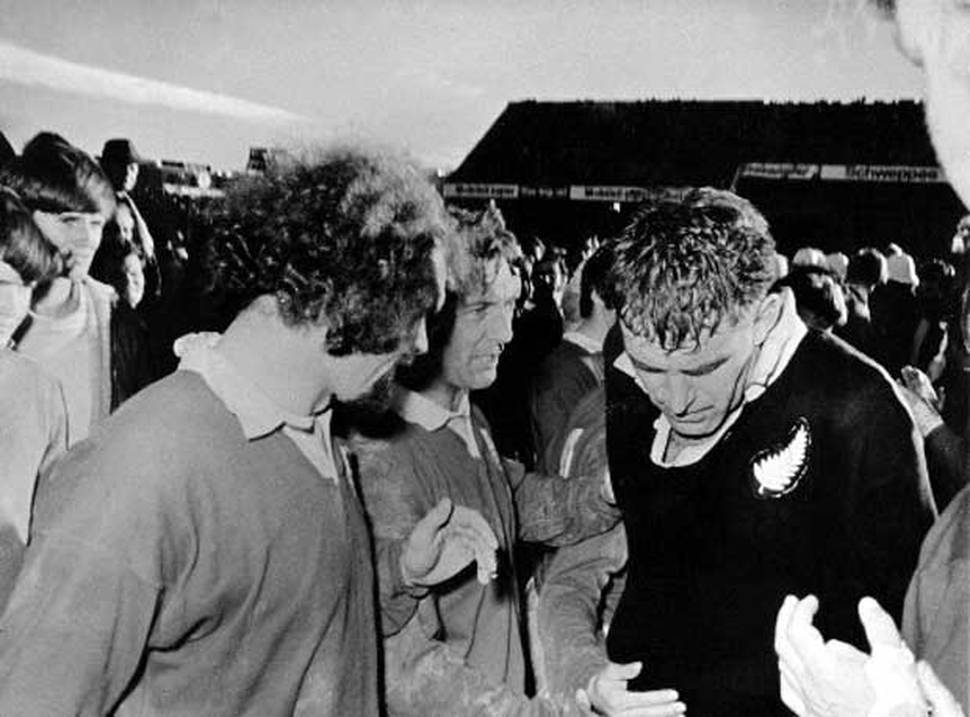 The ad man
For some who never saw Meads play, he is probably better known for the myriad TV adverts he did. He fronted campaigns for things from trucks and deer velvet to razors and circulation boosters, prompting former Labour MP and Christchurch mayor Lianne Dalziel to call him a celebrity promoter. Perhaps his most famous was for tanalised timber, when he carried around fence posts like they were tooth picks. "There were a lot of good times, a lot of fun," he told
the Herald
in 2013.
"There was the Nissan Patrol in the early days - I'd take it too far and they'd have to pull me out with a tractor." Meads always had a story to tell, so it was little surprise he became a regular on the public speaking circuit. He estimated he would do 30 or 40 a year and never used notes. "I just say whatever comes," he explained. "I'll talk for 30 or 40 minutes, whatever they want, and sometimes it goes all bloody night." Now the speeches will be about him.