Referee Glen Jackson, who handed out a lopsided penalty count against the Crusaders in their only Super Rugby defeat of the season recently, has been confirmed as the man with the whistle for the southerners' semifinal against the Chiefs in Christchurch.
The Crusaders got little joy from Jackson in their 31-22 defeat to the Hurricanes in Wellington the week prior to their quarter-final victory over the Highlanders.
They conceded 17 penalties to the Hurricanes' eight, and would have been upset at several other calls, or non-calls by Jackson, including a forward pass in the lead up to Vaea Fifita's try, and the fact Mitchell Drummond was tackled while already on the ground when he was metres short from the Hurricanes' try-line.
But afterwards coach Scott Robertson was more disappointed at the lack of discipline from his side than anything else, and they showed a huge improvement in that area when shutting out the Highlanders at AMI Stadium last Saturday 17-0, conceding only two penalties in the first half and finishing with a 6-9 count in their favour.
Robertson felt his side didn't "manage" Jackson properly throughout, a byproduct perhaps of the fact that regular skipper Sam Whitelock was on the reserves bench until the second half.
He felt the managing of Australian Angus Gardner was far better during the match against the Highlanders in atrocious weather conditions, and Crusaders assistant coach Jason Ryan feels his side will be better for their disappointment in Wellington.
"We learned a lot from that game, clearly, and that showed in the penalty count for us this week," Ryan said. "We just concentrate on what we need to be better at. I think we only gave up two penalties in the first half and not a lot for the whole game.
"You've got to adjust and you've got to get better otherwise we won't be standing here on Monday."
Referee appointments at Super Rugby level are handed out on merit rather than nationality, but it would have been odd for Gardner to get the Crusaders two matches in a row.
Jackson, a former first-five, played for six seasons the Chiefs, but is considered one of Sanzaar's best referees. South African referee Jaco Peyper will handle the other semifinal between the Lions and Hurricanes in Johannesburg.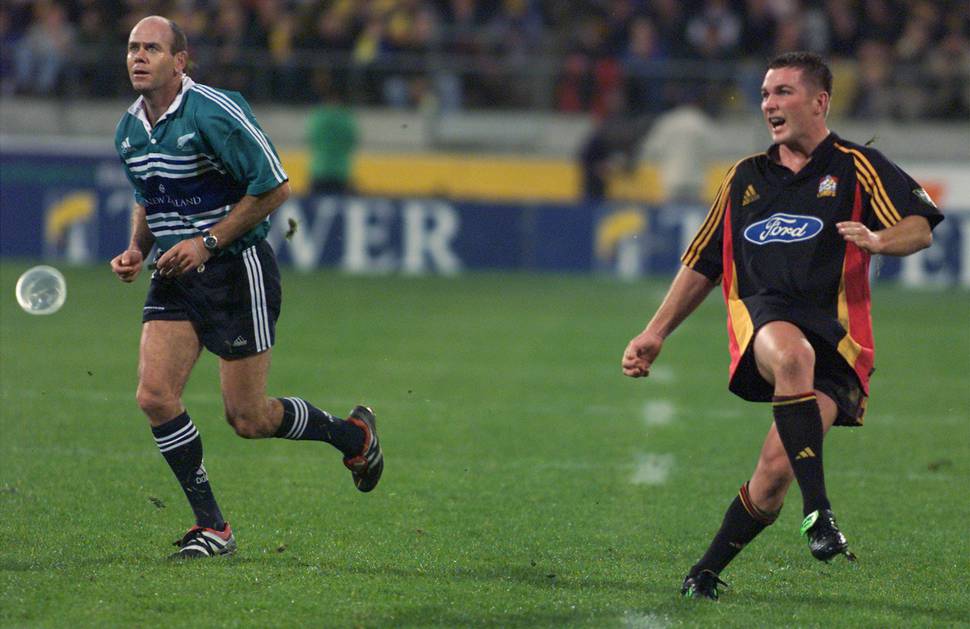 Ryan, the Crusaders' scrum coach, said his pack had to lift again from their efforts against the Highlanders for a Chiefs team which he said should cope well with the travel back from Cape Town.
"I think what the Chiefs have shown is a lot of grit," he said. "They've gone over to Africa and beaten a pretty good Stormers outfit. It will build confidence for them. Their set piece is going well and Brodie [Retallick] is a real force for them at lineout time and around the track."