Young Kiwi racer Marcus Armstrong is turning heads in Europe after winning his maiden Formula 4 championship race a couple of weeks ago.
The 16-year-old Aucklander is in his rookie season in the single-seater category and has already made his mark, sitting third in what is regarded as a really strong championship this year.
The TRS star won his first race in the category at the Red Bull Ring in Austria a fortnight ago but he thinks it took longer to get the break-through than it could have.
"To be honest I think we have been capable of being pole position and winning since the very beginning," Armstrong said. "We have been fast since the first winter tests.
"It has been a little bit of a learning procedure just to get the final results out because we have been capable of it from the beginning."
Now that he appears to have put it all together Armstrong is hoping he will rack up the results.
"I think my engineer put it perfectly - he said this whole thing is like trying to get ketchup out of the bottle. As soon as you get a little bit out the whole lot comes out so that is what is sort of happening with our results at the moment."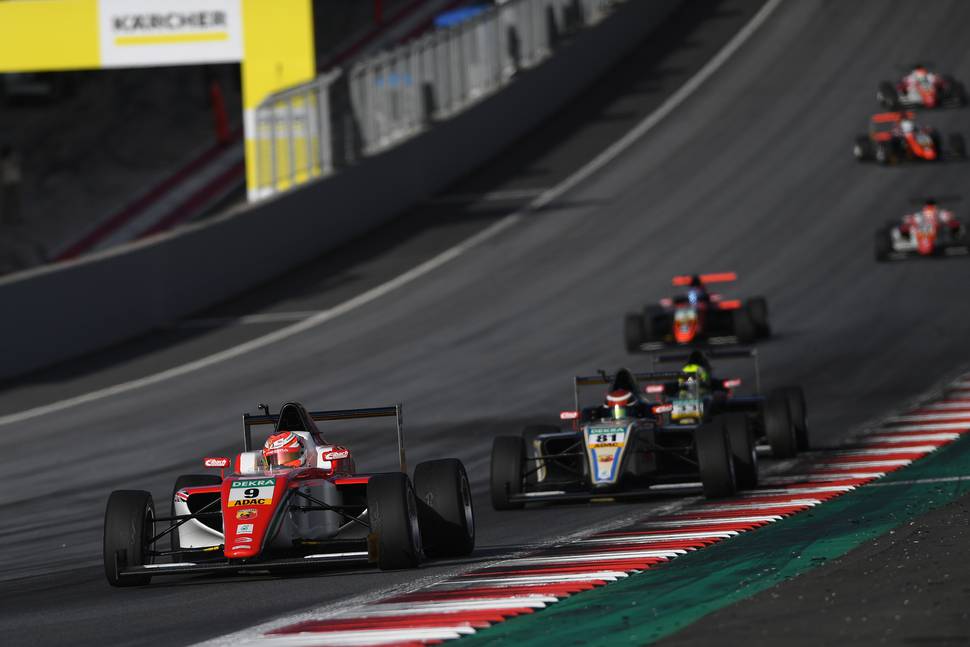 While Armstrong would dearly love to win the Formula 4 championship he thinks it is pointless spending much time looking at the equations and figuring out what he needs to do compared to his rivals.
"My goal is the championship but at the moment I'm not thinking about it," he said. "I haven't even looked at the championship standings because it is unnecessary pressure. I just want to go out and win races.
"This year is the toughest year of Formula Four to date. Everyone has been saying it because it is like British F3 10 years ago when there were a lot of strong guys who have done it for many years.
"The first rookie besides me is finishing 16th or 17th so it is a year of a lot of experienced drivers. I think next year it will thin out as we move on to different categories."
Armstrong's ultimate goal remains Formula 1 and he admits he has some plans in his mind for next year.
"I can't give away that information yet but I can absolutely say that I know what I am doing and where I want to go. I am definitely aiming to move forward."