Brutal winds and overnight rain turned Augusta National into a daunting prospect on the opening day of the Masters, throwing some pre-tournament favourites' campaigns into turmoil.
Charley Hoffman holds a four-shot buffer after one of the most impressive rounds of his career - a seven-under par 65. But can he continue that form throughout the weekend and who are the favourites now?
Hoffman's effort should not be underestimated in terms of being talked about as one of the best rounds at Augusta. He was effectively 10 shots better than the course average (74.978) and produced a back nine of five-under 31. He's clearly up to whatever task the course throws at him.
But, it's only the first round and, while the likes of Phil Mickelson and Justin Rose (one-under), Rory McIlroy (even par) and defending champion Danny Willett and Rickie Fowler (one-over) all seem like they're in the distance, things are likely to be very different in the three rounds to come.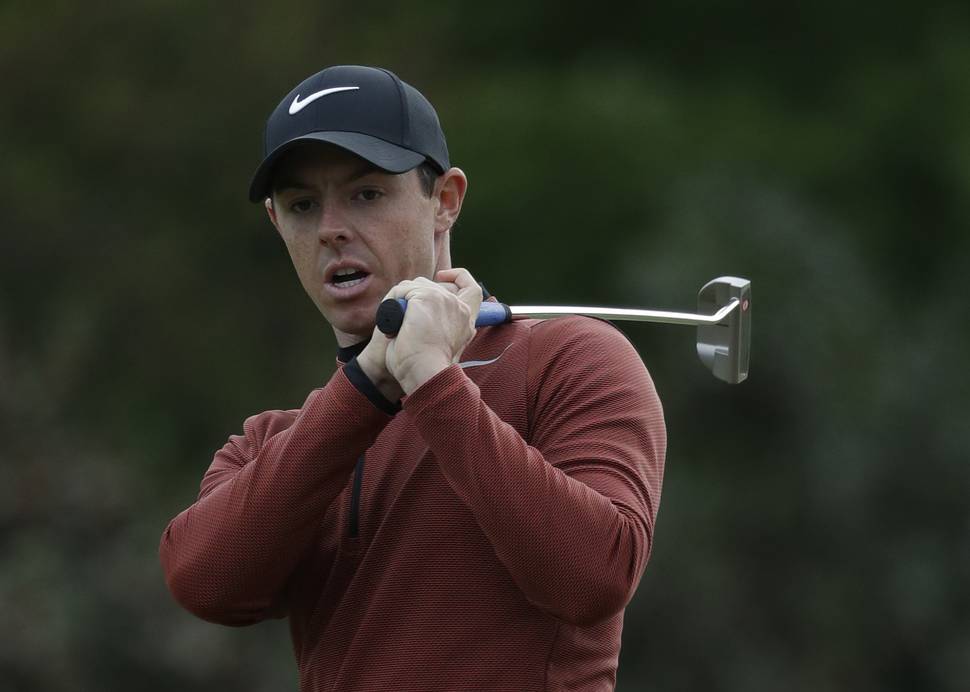 Two-time green jacket winner Bubba Watson and Jason Day are back at two-over while 2015 champion Jordan Spieth is alongside Adam Scott at three-over par. That's 10 shots back, which seems a big task to overcome, even with three rounds to play, but, the course is likely to play into the hands of a lot of those big names as the weekend approaches.
The winds that caused most to stutter along today are forecast to return for brief periods tomorrow, but then subside for the remainder of the tournament, meaning scoring will be a lot easier. It should mean the chance to go low again for defending champions Mickelson, Watson and Spieth and also McIlroy, who's been close in past visits.
Mickelson and McIlroy are certainly in good enough positions to launch respective charges. As the old golfing adage goes, you can't win the tournament after round one, but you can certainly lose it - and they haven't done that, while those other pre-tournament favourites will be looking to be back in red numbers by tomorrow's close to be make their case.
The likes of Lee Westwood (two-under) and Sergio Garcia (one-under) would be pleased with their days, but have proven in majors past they are too prone to pressure-applied collapses and can't seem to handle the big moments.
Hoffman deserves to enjoy a relaxing evening - he's certainly earned that. But he's unlikely to be able to produce the same round tomorrow and will remain wary of the big names that still possess the weaponry to hunt him down.