Tommy Smith is a changed man.
That was the impression he wanted to give on Wednesday, saying he was "100 per cent committed" to the All Whites and promising that he would never again turn his back on his country.
Smith has played in only two of the last 17 All Whites matches, choosing to prioritise his club commitments during most of the last three-and-a-half years.
But not anymore.
"[I'm] delighted to be back and 100 per cent committed going forwards, no question," said Smith. "I can understand [fans] questioning me, to be honest, but there are factors there that I don't want to get into.
"It's down to me to prove them wrong, show my commitment and hopefully win them over."
Smith has been one of the most intriguing - and infamous - New Zealand footballers of recent times.
He was superb at the 2010 World Cup and later excelled when given the armband as a 22-year-old in 2012.
But things unraveled later that year, ahead of the playoff games against Mexico, and he has barely been seen since, apart from two games against China and Thailand in November 2014.
Coach Anthony Hudson said last year that Smith wouldn't be considered for the national side again, exasperated after the Ipswich player pulled out of Oceania Nations Cup campaign, but had a change of heart after meeting the 26-year-old for a coffee last October.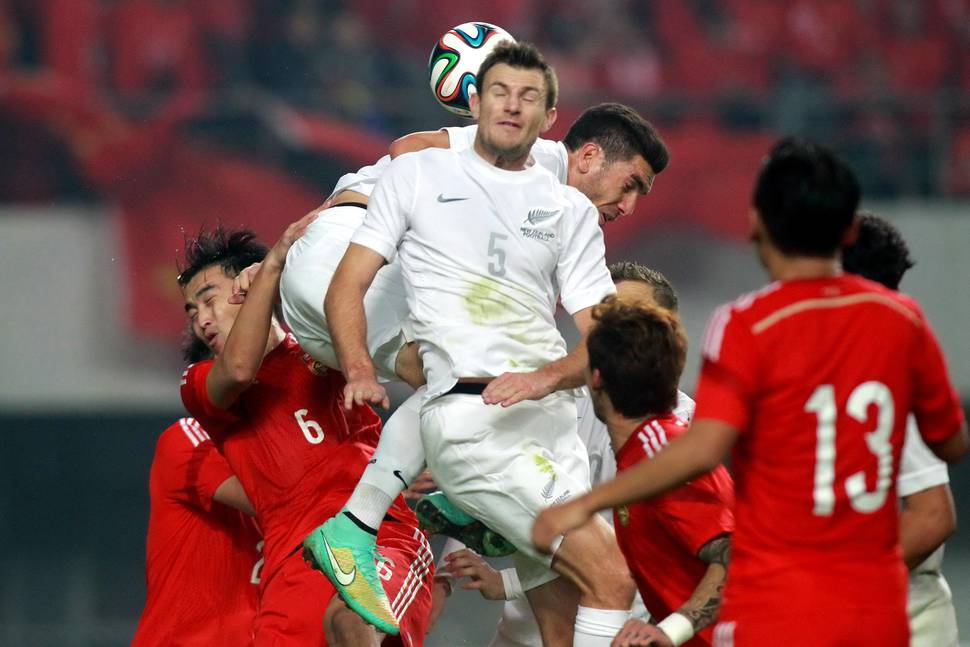 "I needed to have that chat and lay my cards on the table," said Smith. "Anthony wanted that 100 per cent commitment from me and I am happy to do that.
"That was the crux of the matter really. I love pulling on the shirt, but it was factors out of my hands previously that led to the decisions that I did make."
Curiously, but not surprisingly, Smith didn't want to discuss the twists and turns of the last few years in any detail.
"[There] was a situation beforehand that got out of hand really," said Smith. "It happened behind closed doors and I would rather keep it that way, at the risk of naming names.
"It's all behind us now, and hopefully we can move forward and get that shirt on again ... I would rather leave the past in the past."
Smith has missed most of the Championship season, after suffering a back injury last September.
He returned to action in late last month and got through 90 minutes in the 3-1 win over Cardiff on Sunday.
"The back is 100 percent now," said Smith. "I'm back in the first-team picture and it all feels good."
The All Whites will have a final training session on Thursday at Westpac Stadium. They fly to Fiji early on Friday morning, ahead of their match on Saturday at 1pm (2pm NZT).