Bournemouth condemned the "extraordinary" decision to ban Tyrone Mings for five matches for stamping on the head of Zlatan Ibrahimovic.
Mings was found guilty of violent conduct, after landing on Ibrahimovic with his boot during the Cherries' 1-1 Premier League draw at Manchester United on Sunday (NZ time).
Ibrahimovic had already accepted a three-match ban for elbowing Mings in the face moments after the incident, but the defender contested his own Football Association charge, denying he intended to stamp on his opponent.

An independent regulatory commission not only found him guilty, but ruled the standard punishment of a three-game suspension for violent conduct would have been "clearly insufficient".
An "extremely disappointed" Bournemouth, who will now be without Mings until their final six fixtures of a season in which they have yet to secure their Premier League status, yesterday attacked the verdict.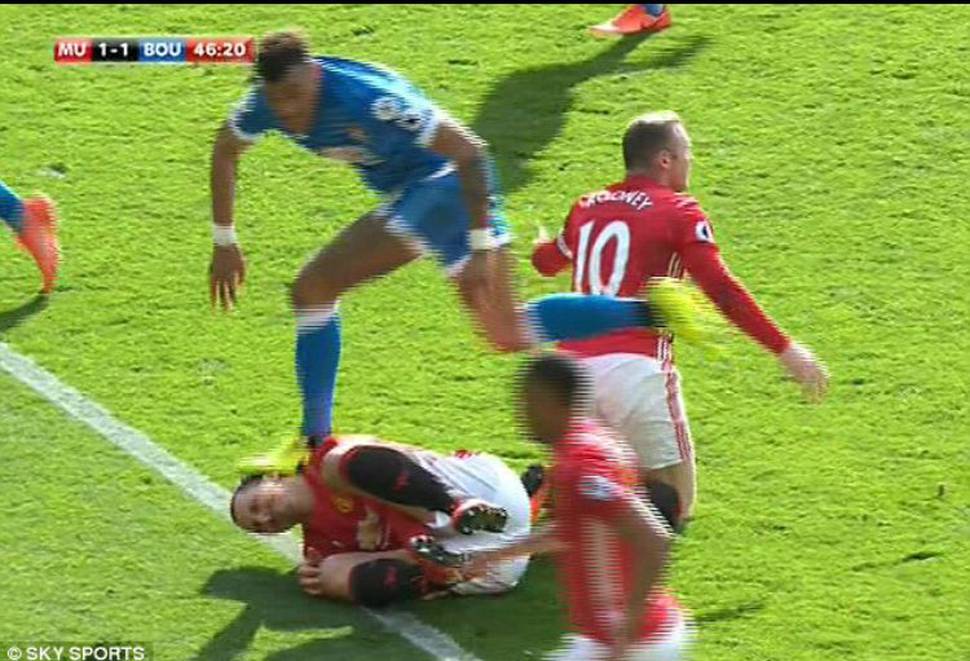 "We will study the detailed reasons of the commission once they become available, but find it extraordinary that the charges can be described as 'proven' when there is absolutely no evidence to prove the incident was intentional," the club said, in a statement.
"It is our strongly held belief - backed up by our relationship with the player, and knowledge of his background and character - that it was an accidental collision.
"Tyrone twice apologised to Ibrahimovic during the match for the accidental collision and also reiterated that there was no intent straight after the final whistle in a series of television interviews.
"We fully support our player. Tyrone has an excellent disciplinary record and has not been sent off in 75 matches as a professional. During that time, he has only received 13 yellow cards - the last of which came in April 2015."
Ibrahimovic, meanwhile, travelled to Russia yesterday with his Manchester United colleagues, ahead of tonight's first leg of their Europa League tie with FC Rostov.
The 35-year-old Swede's running battle with Mings escalated on the stroke of half-time, when the Bournemouth defender's studs scraped down the side of his head during an attempted hurdle of both Wayne Rooney and Ibrahimovic.
In the same United attack, Ibrahimovic's right elbow then connected with Mings's head, as the two jumped for a header.
Referee Kevin Friend failed to spot both incidents, with retrospective action taken on Tuesday, after a panel of three former elite referees had observed video footage.
Ibrahimovic had denied any intent after the game, claiming Mings "jumped into my elbow".