They were supposed to be making up the numbers this season but Toyota are celebrating a successful return to the World Rally Championship courtesy of Jari-Matti Latvala's triumph in Sweden.
Latvala held off a final day challenge from M-Sport Ford duo of Ott Tanak and four-time world champion Sebastien Ogier to record the Japanese manufacturer's first win since 1999 - the last year they competed in rallying's top class.
"It's a great feeling to win a round of the World Rally Championship after a break of 17 years," chairman Akio Toyoda said.
"I have always been looking forward to this moment, but I never imagined that it would come so soon. A special thanks not just to each and every member of the team, but also to all the fans who have been waiting for our return and shared the joy with us."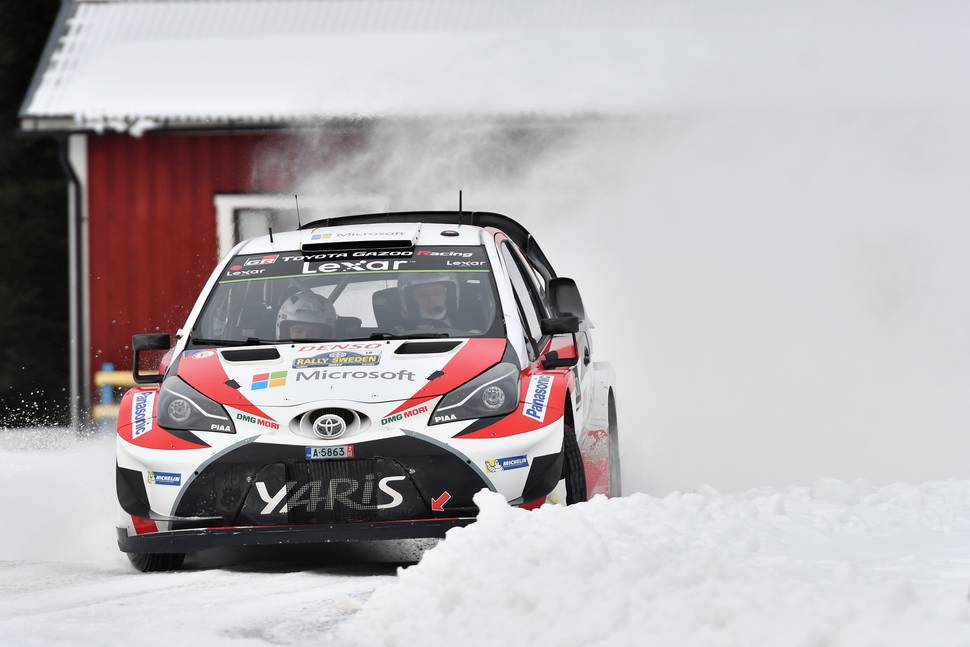 Team principal Tommi Makinen won four world titles in the 1990s and has been responsible for the new team's assault on this year's championship.
He said watching Latvala's win in Sweden topped any feeling he had as a driver.
"It's very hard to find the words to describe what I am feeling right now: what we are all feeling," Makinen said. "Monte-Carlo was an unexpected result, but this is beyond unexpected. Of course we were lucky to have this win, but it's also a huge tribute to the talent of Jari-Matti and the united team work that has taken place in Finland, Germany and Japan.
"It's an incredible feeling and I just want to thank everybody who has made it possible.
"This is a special day that we are all going to remember for a very long time, but at the same time we will keep our feet on the ground now and continue to work as hard as always."
Latvala is the surprising championship leader after two rounds and he drove a sound and consistent rally while some of his main rivals ran into problems.
It was his 17th career win.
"I am so, so happy," he said. "For a new team and new car to win its second rally: I really have no words.
"I think I drove my best power stage ever today. Huge thanks to all the team.
"Now we are super-motivated to continue like this: I just can't wait to get to Mexico.
"It's fantastic to win but I also feel very sorry for Thierry Neuville, who lost the lead yesterday at the super special stage. I have been in a similar situation myself in the past, so I completely understand how he must be feeling now.
"We know we were lucky, so we need to carry on improving and working for our goal."