Fans are fuming after the Brooklyn Nets revealed the NBA team's singlets will next season feature a red advertising logo - standing out on their black and white strips.
The Nets strips will include an Infor logo patch after signing a deal with the business software company.
The NBA is allowing teams to begin wearing logos on jerseys beginning with the 2017-18 season, and the Nets unveiled their 2017-18 jersey on Twitter early this morning (NZT), with the red-and-white patch located on the front of the jersey near the left shoulder.
The Nets said on Wednesday that Infor will provide the team with analytical data to improve player performance, as well as arena and business operations.
This isn't the first sporting franchise that infor has secured a partnership with, as the Crusaders sport the New York-based company's logo on the back of their shirts.
Infor also sponsors Formula One team Ferrari, who like the Crusaders are known for sporting the colour red - which is an issue for Nets supporters.
The new strip and sponsorship agreement wasn't received warmly by Brooklyn fans, with the red square interfering with the team's simple black-and-white colour scheme.
Even the Crusaders, who you'd think have less pulling power than an NBA franchise, were able to have the infor logo in plain black for their alternative strip last season.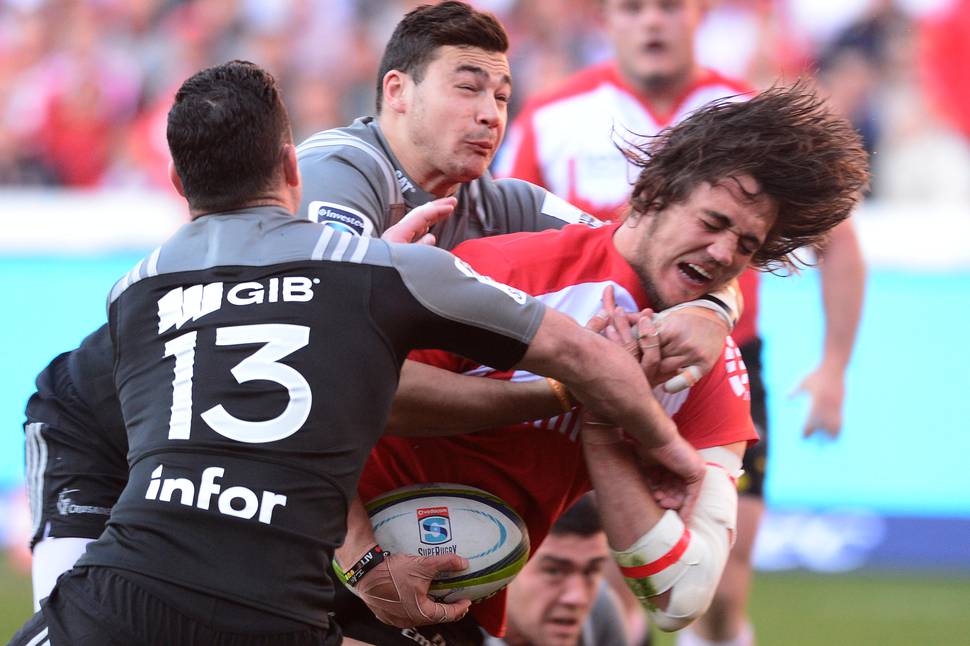 Infuriated Nets fans took to Twitter to vent their frustration to their NBA side.
The Brooklyn Nets are not the only NBA team to have added a sponsor onto their jersey for next season, with the Boston Celtics, Sacramento Kings and Philadelphia 76ers signing agreements with GE Capital, Blue Diamond Almonds and StubHub respectively.