Karaka yesterday was about a number of things.
Yes, it closed off the wonderful two-day Premier Session in great style, but almost more importantly, it signalled the end of Joe Walls' career as an auctioneer.
Although not if New Zealand Bloodstock principal Sir Peter Vela has a major say.
Without getting into a mutual admiration society, neither could say enough about each other. Said Walls, whose generous, spare yet warm delivery has plucked dollars from buyers' wallets for years: "No amount of thanks would be complete without Sir Peter Vela's generosity, vision and his ability for New Zealand to be a leading market in the thoroughbred world."
Walls finished brilliantly with: "There's no more to say than ... " and crashed his gavel into the podium.
Manawatu breeder Gerald Fell produced a heart-felt two minutes speech about Joe Walls' legacy and, although he'll deny it, there were tears in Walls' eyes.
Sir Patrick Hogan wanted to talk about the sale and Walls: "The sale itself has been strong. Most people, and I mean the vendors, have done well overall. The thing I like is the domestic market is powerful and for that we have to thank the likes of David Ellis and Albert Bosma.
"Both have given the domestic market a huge kick."
Hogan was referring to the enormous success both syndication companies have enjoyed.
• Success with the progeny of top stallion Savabeel was one of the critical factors in the decision of well known former trainer Peter Moody to up the ante in the latter stages of day two at the Karaka sale.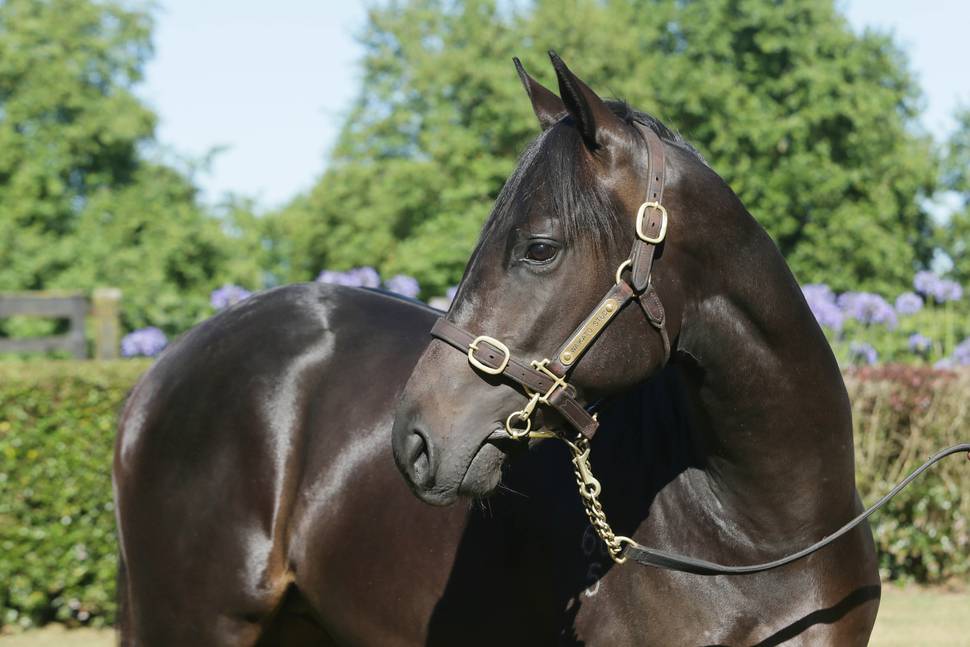 Moody had been active throughout the two days of the Premier session however Lot 420, the Savabeel colt from Pins mare Spending consigned through the powerful Waikato Stud draft, got the competitive juices flowing as he headed off all competition with a final bid of $600,000.
From the extended family of stakes performers Splashing Out, Shopaholic and Waikato's newest resident stallion in Sacred Falls, the colt was a standout to Moody's eye.
"He's a quality colt with a pedigree to match," he said. "This is the sale you come to for the top middle distance types."
• The powerful China Horse Club didn't take long to add to their Karaka tally on day two of NZB's National Yearling Sale.
Their New Zealand-based bloodstock and racing manager Michael Wallace was active on Monday and he followed up early in the second session by securing a daughter of Savabeel (Lot 260) for $640,000.
Offered by Sir Patrick Hogan's Cambridge Stud, she is out of the winning Danehill mare Love Diamonds.
Highlights of day two:
• The sale's provisional aggregate sale total was $58,407,500
• The provisional leading vendor was Waikato Stud at $8.415m followed closely by Sir Patrick Hogan's Cambridge Stud at $8.350m
• The sale's provisional average sale price was $172,803
- Additional reporting NZ Racing Desk