The clampdown on Wellington's Sevens debauchery appears to be successful, with no arrests so far at today's tournament.
But attendance is still well down on previous years, with 10,000 coming to the 34,500-capacity Westpac Stadium.
Organisers are only offering low alcohol beers at the stadium, and police are in attendance.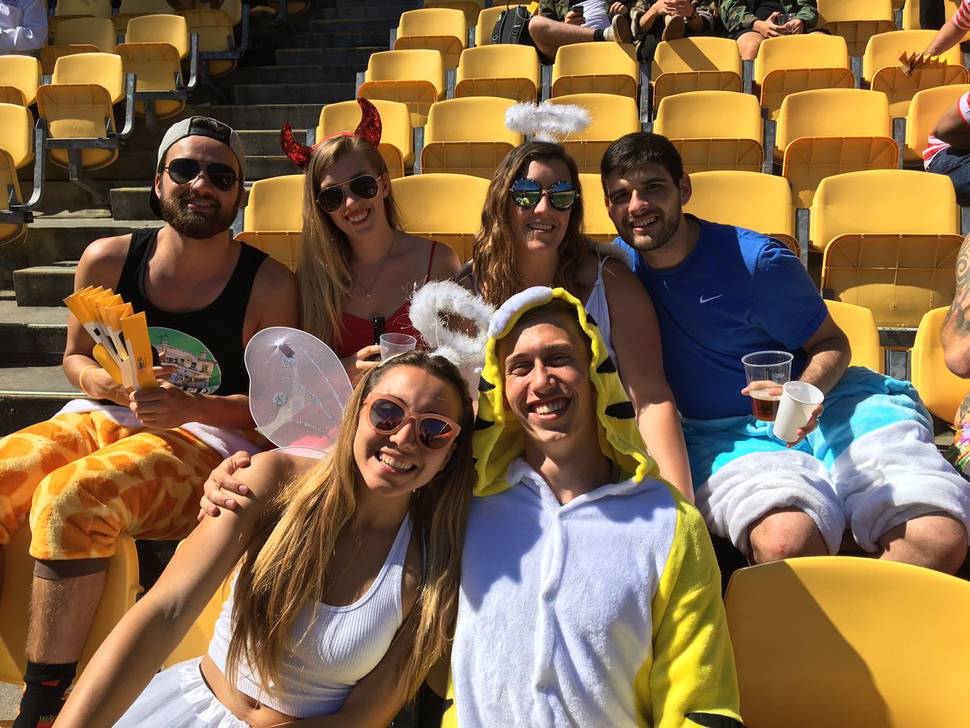 However, the boys in blue haven't been needed so far.
Two people have been ejected by security, while three others were turned away at the gate for being intoxicated.
The group of three were allowed in once they'd had time to sober up.
Organisers have focused on shifting to a family-friendly atmospher in recent years, but that hasn't stopped the drop in ticket sales.
This year's 10,000 crowd is down from 2015's 18,000. In past years, all 34,500 tickets would sell in minutes.
Those who have attended are fans of the change in atmosphere.
Peter O'Carroll tweeted his satisfaction, noting that a $7 child's ticket netted them Kidzone access, face painting, and some food and water.
Wendy Ross took the time for a pun, tweeting that she was in "Sevens heaven".
Wellington's Mayor Justin Lester was also in attendance with his family, tweeting a picture of his daughters smiling widely in their fairy costumes.