Favourites have tumbled out of the Australian Open, leaving very famous veterans standing in the rubble. Believe it or not, a couple of legendary rivalries involving the 30-plus brigade could be re-ignited in the singles finals.
Roger Federer v Rafael Nadal...
...or make that Nadal v Federer, because the Spaniard owns Federer, despite the Swiss master being rated by many as the finest tennis player ever.
This includes grand slam finals where Nadal leads 6-2 (they are the only men to have met in eight slam finals). Nadal's overall Australian Open advantage is 3-0. Their last Grand Slam final meeting was in Paris, 2011.
They play very different games. At his peak the golden retriever Nadal owned everybody on clay. The 35-year-old Federer has been an elegant tennis rapier, and the one place he got the better of the 30-year-old Nadal was on the grass courts of Wimbledon.
The memorable tennis rivalries have tended to feature a good v evil, popular v unpopular component. But Federer v Nadal is more like Ford v Holden. They have inspired a golden tennis era of brilliant rivalries which includes Novak Djokovic.
Federer and Nadal's five-set classics include two Wimbledon finals, and an emotional 2009 Australian Open final of more than four hours.
Gunning for the Pete Sampras record of 14 grand slams, Federer could not sustain his game in the final set. It led to the remarkable sight of the normally composed superstar appearing teary eyed as he received the second place prize from Rod Laver.
"God it's killing me," Federer spluttered before receiving a consoling hug from Nadal, who won after recovering from a gruelling semifinal.
"Well, first of all, sorry for today," Nadal said to Federer. "Remember, you're a great champion. You're one of the best in history."
The chances of them meeting in a grand slam final again were remote. Their games have faded while Djokovic and Andy Murray are on an impressive prowl. But it could be game on again for Federer and Nadal.
The 17th seed Federer is already through to the quarter finals, where he plays the left handed Russian/German Mischa Zverev. Ninth seed Nadal plays sixth seeded Frenchman Gael Monfils in the fourth round tonight.
Remarkably, father of four Federer is now the favourite, in his first official tournament for six months following a serious knee injury. Nadal has dealt with a wrist complaint, one of many injuries in his career.
Verdict: Another epic in store? Yes please, we'd love to see one more Nadal v Federer stoush.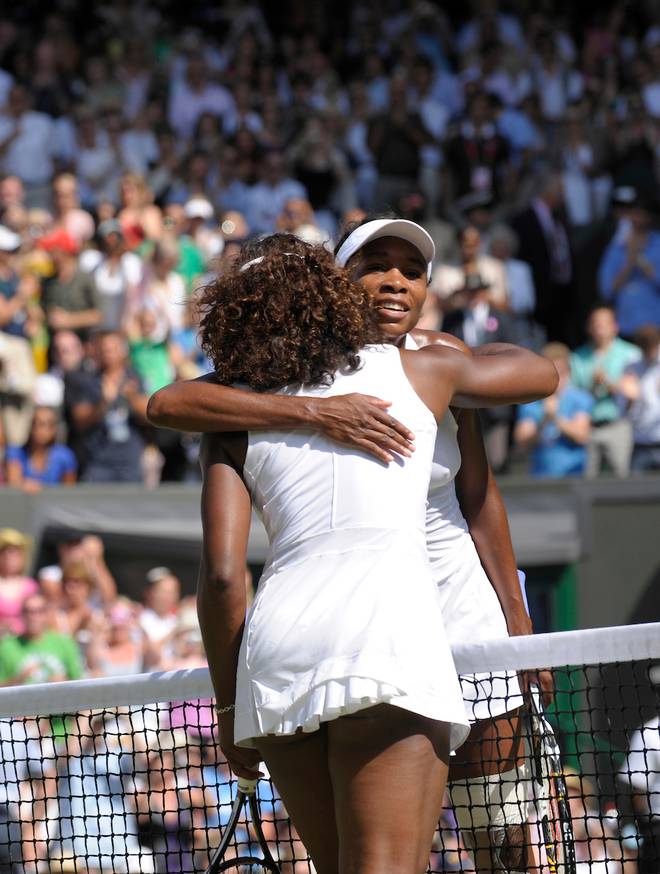 Serena Williams v Venus Williams
A unique rivalry in sports history. The two sisters are very close, their relationship unaffected by 27 clashes on the court. Indeed, most would argue that their strong relationship has affected their contests, rather than vice verse.
The young Venus was expected to dominate tennis, but was quickly surpassed by her younger sister who leads their personal battle 16 - 11.
They have met in eight grand slam finals, with Serena winning six. But well into their 30s, the chances of this happening again are diminishing fast especially as Venus has endured an immune problem which causes fatigue and joint pain.
As might be expected of two close sisters, the regular and hugely successful doubles partners don't relish being on opposite sides of the court.
After meeting as teenagers in the Australian Open, Venus said: "It wasn't fun to eliminate my little sister."
Power shifted, with Serena winning four consecutive Grand Slams in 2002/03, all involving victories over her older sister in the final.
But claims that their matches are underwhelming have dogged the pair, and if they were to meet this time many would predict a Serena walkover.
Their first grand slam final meeting was the 2001 US Open, which drew a mass TV audience. But this rivalry has never really kicked off, with terms like drab and uninspiring used to describe the sisterly showdowns.
Some even suggested that results were pre-determined by the family, although this is unfair. But there is no doubt that the sisters struggle to find an aggressive spark when confronting each other.
Another major clash between the Williams sisters would likely be more about novelty value than thrilling sport.
Thirteenth seed Venus is through to the quarter-finals, and plays outsider Anastasia Pavlyuchenkova. Second seed Serena's fourth round match this afternoon is against Czech Barbora Strycova, the 16th seed.
Verdict: An exhibition in waiting. Not sure if we really need another Williams showdown.