It's been a helluva sporting year. And what better way to look back on 2016 than through the words of the combatants themselves?
Here's your quotes of the year, category by category.
Drum roll please, here's today's subjects...Reflections on 2016, The Things We Wish We Had Said, Admissions and Only In America.
WE WISH WE HAD SAID THAT!
Australian, Queensland and Melbourne captain Cameron Smith and his frustration over rugby league players constantly being in trouble: "I don't see why it's so hard to be a good person and do the right thing... The ones I get really annoyed and upset about are the avoidable situations that footy players get themselves into. I don't understand why they have to be there at that time to get in that strife."
Jonathan Liew of the London Daily Telegraph: "UFC has all the trappings and visual cues of an elite sport, it must be an elite sport, rather than a bestial cultural excrement more suited to the stairwell of a multi-storey car park. UFC is sadism under the guise of artistry, male fantasy under the guise of human empowerment, textbook capitalism under the guise of proletarian rebellion. It teaches that victory exonerates any depravity".
Broncos league star Sam Thaiday on Jarryd Hayne: "He's always a player that you have to watch, but there's no guarantee of him playing. He might have a dream tomorrow night and leave the game again, take up water polo or something. Who knows?"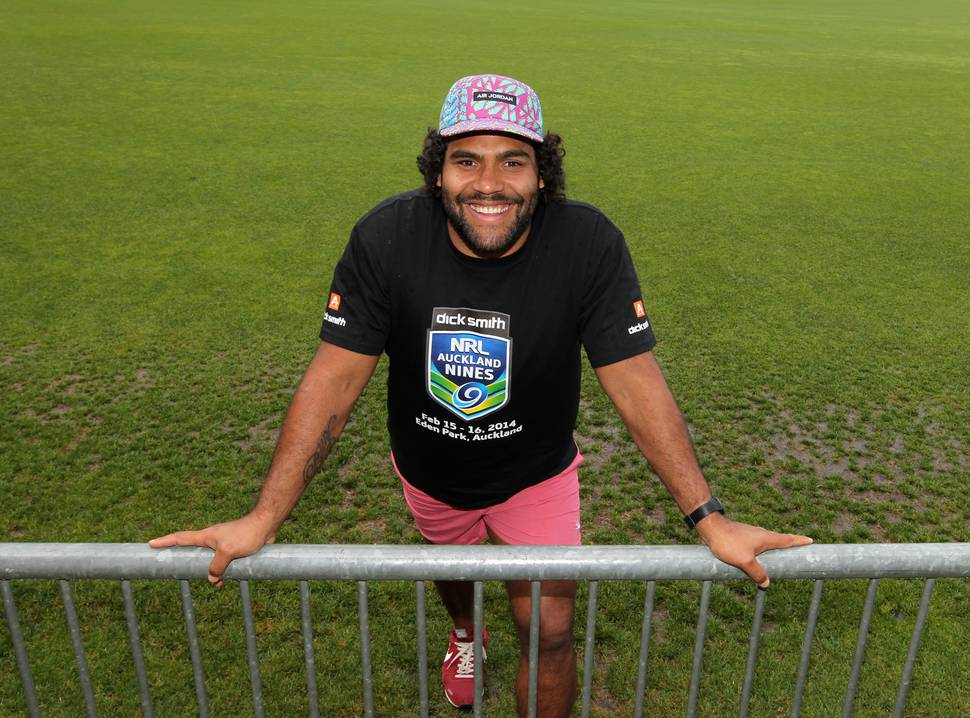 REFLECTIONS
Former Wallaby and erstwhile Sydney Morning Herald columnist Peter FitzSimons: "The Michael Cheika rant, after the loss to the All Blacks, about how offended he was by the NZ Herald's caricature of him as a clown? Mistake. Bad mistake. The All Blacks had as much to do with that caricature, as the newspaper did with the ABs' lineout calls. How a coach as experienced as Cheika doesn't get that, I am at a loss to explain." Too right Fitzy. One very thin skin.
NSW bowler Doug Bollinger, allegedly, to Tom Cooper, the batsman at the other end to Phillip Hughes, on the day he was killed by a bouncer bowled by NSW fast man Sean Abbott: "I am going to kill you."
Bollinger, at the inquest into Hughes' death: "I know in my heart I didn't say that."
NSW ­coroner Michael Barnes' formal conclusion on the death of Hughes: "No finding is made as to whether the sledging actually occurred. However, hopefully, the focus on this unsavoury aspect of the incident may cause those who claim to love the game to reflect upon whether the practice of sledging is worthy of its participants. An outsider is left to wonder why such a beautiful game would need such an ugly underside."
ONLY IN AMERICA

Philadelphia Eagle Josh Huff on carrying a handgun: "I'm a professional athlete. What professional athlete don't have a gun? I have a wife and I have a son at home. My job is to protect them at all costs, and my job is to protect myself as well, even though I know I have security here, but I have to protect myself as well."
Reporter to Venus Williams at the US Open: "Just talk about the joy quotient versus the win quotient." Venus: "The what?"

ADMISSIONS

Australian cricket captain Steve Smith after his team's fifth loss on the trot: "I'm embarrassed to be sitting here to be honest with you".
Golfer Robert Allenby on his times and misdemeanours, and the media's coverage: "Good doesn't sell. S--- sells ... Do I like to have a good time? Hell yeah. I'm not different to anyone else. Everyone does it. The funny thing is, there are only four or five incidents over 45 years of my life but they are, apparently, the ones people want to use to paint a picture of Robert Allenby." None of it's your fault of course, Robbie.

Wallaby coach Michael Cheika on the All Blacks-Wallabies relationship: "I'd say they're on top and we're nowhere, that's the relationship between the two teams." We'd say he's right.

Former world heavyweight champion Tyson Fury: "I've done lots of cocaine. Lots of it. That ain't a performance enhancing drug."