Hayden Paddon's Hyundai World Rally Team have been the first outfit to launch their brand new 2017 car after an event at Monza overnight.
A change in regulations has seen all teams design brand new cars which will look more spectacular and be faster than the models used this year.
The Hyundai will use a 36mm rather than 33mm turbo restrictor which increases power from 300bhp to 380bhp. The car will also have significantly more aerodynamic downforce and a centre differential makes the car quicker through the corners.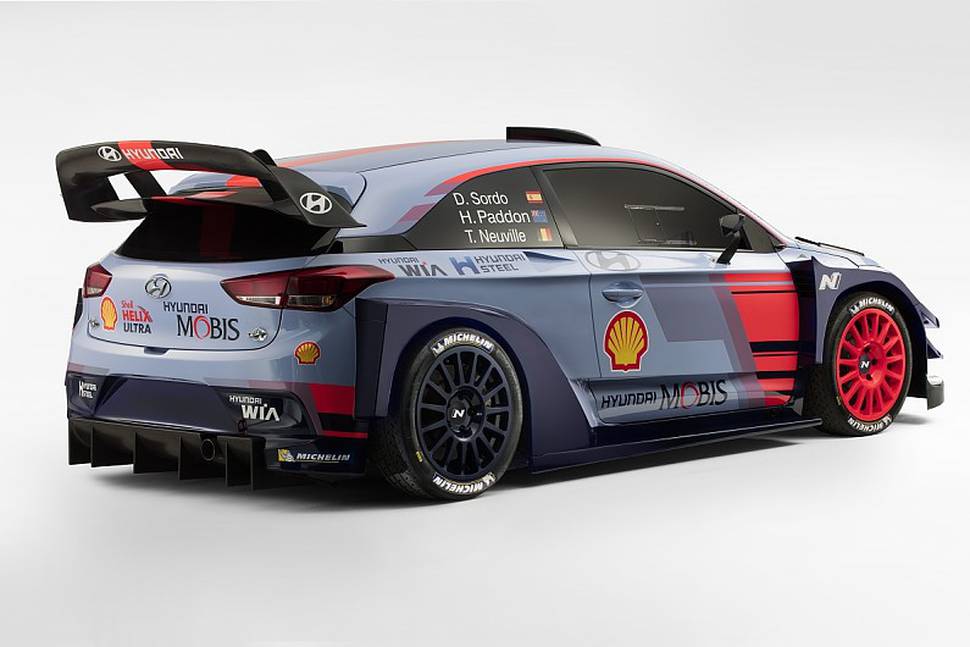 Star driver Thierry Neuville, who finished the 2016 championship in the runner-up spot, has been impressed with what he's seen of the new Hyundai i20 Coupe WRC.
"My initial impressions of the car in testing were very positive," Neuville told Autosport.
"The changes in regulations have allowed us to make improvements in key areas, such as aerodynamics and rear stability.
"The increase in power is incredible while the additional grip and driveability gives us more confidence to push.
"We had a very positive 2016 season and I was delighted to finish the season second in the championship.
"Of course, from here there is only one place to go, and we want to be firmly in the fight for the title in 2017."