Steven Adams has hit unprecedented heights for New Zealanders in the NBA, and there is an impressive crop of talent trying to follow in his footsteps.
The numbers of Kiwis playing at American colleges have sky-rocketed over the past few years, and many of them are at prestigious Division One schools.
While it is unlikely that anyone will reach the staggering monetary and on-court value of Adams, there are plenty of future professionals and national team players in the mix who are well worth keeping an eye on.
College talents
Tai Webster
The Tall Blacks' starting point guard for the foreseeable future, Webster made big improvements in his third year with Nebraska. A quality defensive player and off-the-dribble creator, Webster rebounds extremely well for his position and improved his shooting percentages across the board last season. He would need a remarkable senior season to collect NBA draft buzz, but is set to be a long-time professional, either in Europe or potentially back with the New Zealand Breakers.
Tai Wynyard
The brightest prospect in New Zealand basketball, Wynyard is ready for action at the top basketball college in the United States. After red-shirting his first season at Kentucky, the 6'10" big man is ready to display the tantalising mix of strength, size and skill that made him one of the biggest recruits last season. Kentucky have a superb record at producing NBA players under coach John Calipari, and Wynyard has a chance at joining Adams at the height of the basketball world.
Sam Timmins
Also a red-shirt last season, Timmins is set to play decent minutes for Washington this season. The tallest man on the team at 6"10, Timmins not only has size and bulk but also a deft passing touch and the ability to stretch the floor with his shot. He impressed in limited minutes in pre-season, with coach Lorenzo Romar noting he will need to gradually improve his quickness and athleticism as he progresses. Timmins will be playing alongside projected number one NBA draft pick Markelle Fultz, so he will have the eye of scouts all season long.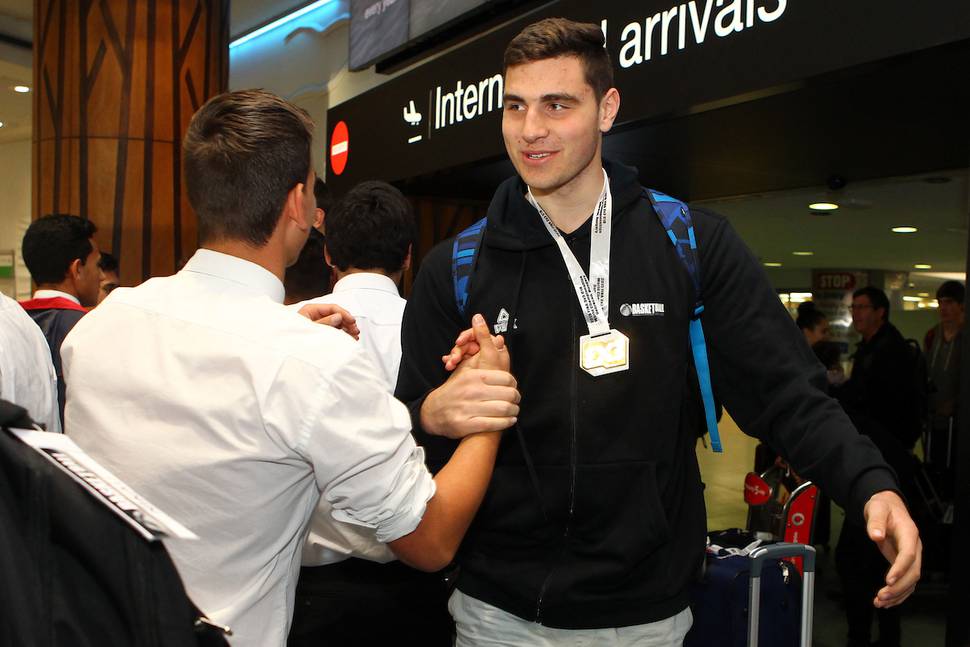 Sam Waardenburg
The best player of all the 2016 high school graduates, seventeen-year-old Waardenburg will likely red-shirt at Miami this season. Named the MVP of a Nike NBA Asia high-school tournament, Waardenburg was also included in the top 10 performers at the prestigious Adidas Nations event, which consisted of the top high school players in the world. Another talented big man, Waardenburg is able to score both inside and outside, and wants to add size and strength to his frame before he hits the floor with Miami.
Jack Salt
Salt played his first collegiate season with Virginia last year, averaging 1.7 points and 1.1 rebounds in six minutes per game. Having already represented the Tall Blacks, the centre should be in line for increased usage off the bench this season for a side who were a number one seed last collegiate campaign.
Matt Freeman
The breakout star of Secondary School Nationals in 2015, Freeman profiles as a stretch power forward with deadly three-point range and an interior offensive game to boot. There is big intrigue over how he acclimatises to a strong Oklahoma team, and how his offensive game translates to the college scene.
Izayah Leafa
A talented guard, Leafa debuted for the Tall Blacks at age 16, and has been performing at an impressive level for the Wellington Saints while still in school. He sat out this campaign with an injury, but signed with Sacramento State to continue his progression in the States. A quality shooter and creator, Leafa is one the brightest guards in NZ basketball.
Other Kiwis in D1: Tom Vodanovich, Angus Riley, Zach Young, Shane Temara, Troy Temara
Junior College Prospects
Yuat Alok
Alok's potential is through the roof, possessing an extremely long frame, mixed with athleticism and an increasing ability to shoot. Compared stylistically to Chris Bosh by his academy coaches, Alok received big interest from Florida but academic requirements meant he will spend time at one of the elite Junior Colleges in the country.
Joe Cook-Green
Also heading to a Junior College is Cook-Green. Possibly the best shooting guard prospect in the country two seasons ago, Cook-Green blew his Achilles at Nationals - one of the worst injuries to sustain in sports. Now recovered, he is also at one of the nation's leading JuCo's.
High School Prospects
Dan Fotu
Able to play small forward or power forward, Fotu is a strong athlete who has excellent lateral quickness. One of the best wing defenders in high school basketball, if Fotu's shooting and off-the-dribble game continues to develop he could one day join his brother in the black singlet of the Tall Blacks.
Angus McWilliam
McWilliam still has another year of high school remaining, but has already cracked the Junior Tall Blacks. A gifted offensive player at the power forward spot, McWilliam regularly posts massive double doubles at the high school level and is already attracting attention from top college programs.
Quinn Clinton
One of the few Kiwi guards with the potential to be an elite shooter and passer, Clinton will play another season with the Canterbury Rams before accepting one of likely multiple Division One offers.
Callum McRae
Literally the biggest prospect in New Zealand basketball, McRae stands at seven feet tall, and is still just Year 12. He nearly led his Palmerston North Boys High side to victory at Secondary School Nationals, putting up 33 points and 17 rebounds in the final before being beaten by a miraculous buzzer beater. A lock to get enticing collegiate offers on potential alone, how McRae's game develops with experience will be something worth tracking.
James Moors
The MVP at Under 17 Nationals, Moors is another big man with plenty of potential. Playing at Westlake's basketball factory, Moors largely plays centre, but has three-point range and the ability to put the ball on the floor and drive to the hoop.
Ezrah Vaigafa
The youngest of the players to catch the eye, Vaigafa was a class above at Under 15 Nationals. Constantly getting to the line throughout the tournament, Vaigafa's has both straight-line and lateral quickness which helps him contribute defensively. Possessing excellent vision and a burgeoning ability to shoot from deep, the young Rongotai College guard is in a great situation to succeed under coaches Chris Tupu and Zico Coronel.
Potential 2017 D1 recruits: Brayden Inger, Isaac Letoa, Hamish McDonald, Toby Gillooly
Women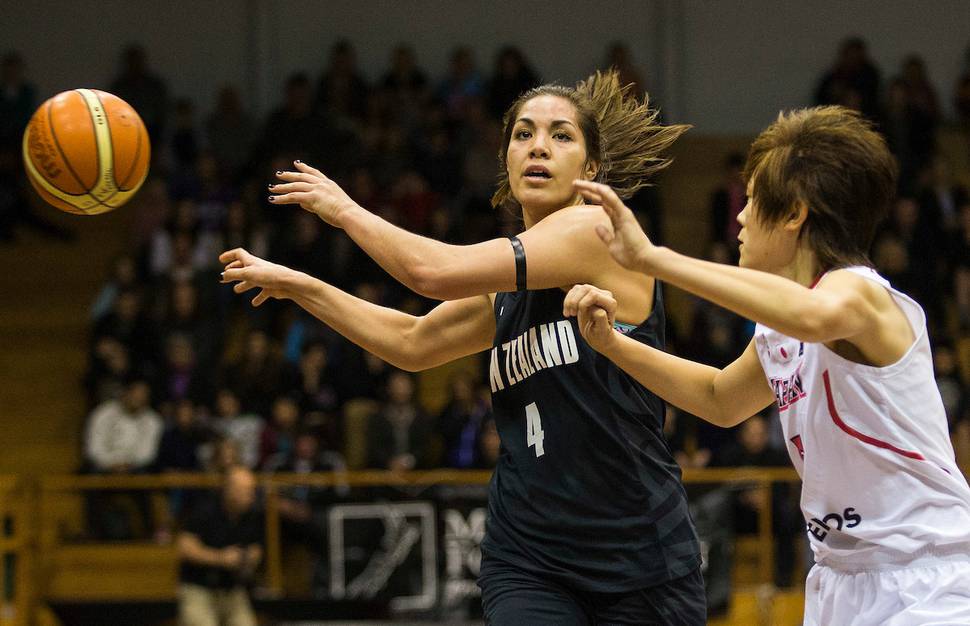 Kalani Purcell
Purcell is the best Kiwi female playing in college, averaging 12 points, 12 rebounds and five assists per game in her junior year at BYU, and racking up numerous awards and records as she compiled several ridiculous statlines. A productive player when playing for the Tall Ferns, Purcell believes she can be drafted in next year's WNBA draft. Another huge season and she'll be in with a shout.
Esra McGoldrick
One of the standouts on the Junior Tall Ferns, McGoldrick has plenty of upside, showcasing plenty of athletic potential despite suffering an ACL injury last year. The Rangi Ruru Year 12 student put up 43 points and 22 rebounds in a high school game, and will surely be of interest to several quality Division One schools.
Krystal Leger-Walker
The standout in high school, representative and age-group basketball over the past few years, Leger-Walker is off to the University of Northern Colorado. Already a Tall Fern and MVP of Secondary School Nationals & U19 Nationals, Leger-Walker will be out to translate her dominance over to the collegiate stage.
Charlisse Leger-Walker
In a Kiwi basketball community which has plenty of star siblings and families, the Leger-Walkers might be one of the best. Charlisse Leger-Walker has too many accolades to list, named MVP in a rash of tournaments and making many age group sides. Still young, she should rack up plenty more as she continues her schooling with St Peter's Cambridge. One to keep an eye on in the long run.
Other Kiwis in D1: Freya Newton, Georgia Agnew, Rhiah Spooner-Knight, Brooke Blair, Keziah Lewis,Te Oramae Solomon, Stella Beck, Jacinta Beckley, Tessa Boagni, Penina Davidson, Moengaroa Subritzky, Khaedin Taito, Dru Toleafoa, Tylah King, Laken Wairau, Gracie Roberts, Mary Goulding, Shalae Salmon, Kayla Manuirirangi, Katelin Noyer, Tegan Graham, Zara Jillings