A Kiwi mountain bike ace has won one of the sport's biggest prizes a little over a year after his close friend was killed preparing for the same race.
Conor MacFarlane was the only New Zealand rider in the elite 21-rider invitation-only Red Bull Rampage held in Utah in the United States last weekend.
At the end of the event, his fellow competitors chose him as the first recipient of the Kelly McGarry Spirit Award.
McGarry, a New Zealander, was an iconic figure in mountain-biking and died tragically last year.
Immediately being told he was the first winner of the award, an emotional MacFarlane paid tribute to his friend who died of cardiac arrest in Queenstown while training for the 2015 Rampage event.
"I just want to say thanks for getting me here because I wouldn't be here without you," said an emotional MacFarlane of his friend during the event presentation.
"I'm just happy to be able to bring it (the award) back to Queenstown where most of Kelly's close friends are."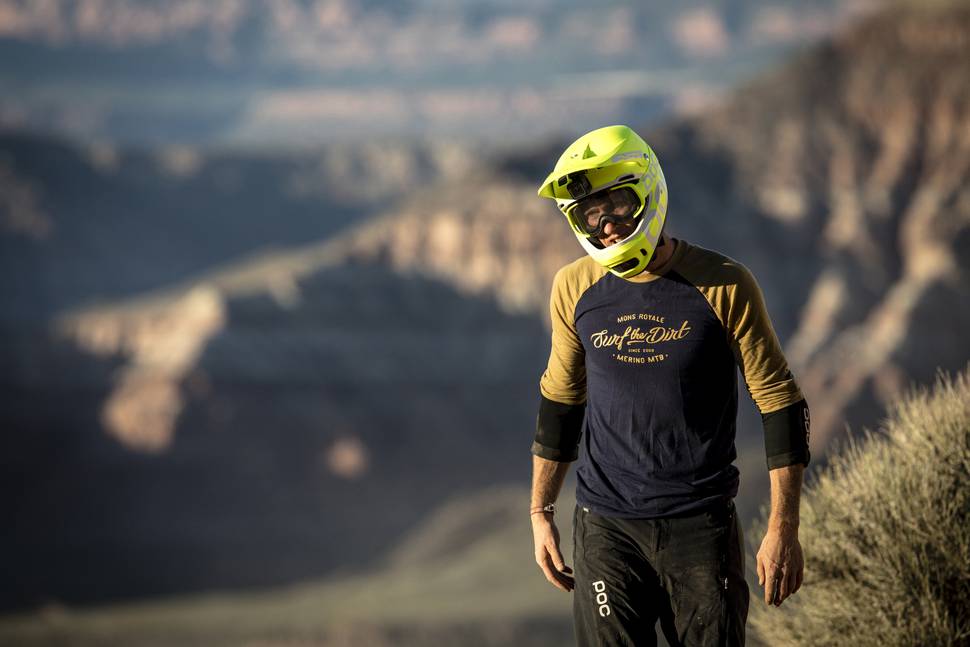 The Red Bull Rampage, now in its 11th year, is the world's premier freeride mountain bike contest. MacFarlane made his debut at last year's event but had to rely on gaining one of the nine "wildcard" athletes chosen by the event's selection committee of past athletes.
"It came as a bit of a surprise to be selected and be amongst the names that are on the competition list," said MacFarlane when nominated. "Being the only Kiwi is bitter sweet...it's nice to be recognised as the top freerider in New Zealand but then with the loss of Kelly it is sad to not have him there as well.
The mountain bike community was left reeling by McGarry's death from an arrhythmia while riding outside of Queenstown last year.
The 33-year-old from Nelson suffered a heart attack while training for the Rampage on the Fernhill Loop Track, high above Queenstown's Skyline Gondola. McGarry's partners at the time, two Germans who were out riding with him to capture video footage for his bike sponsor, performed CPR after he lost consciousness. They were unable to revive him, and paramedics, who were helicoptered to the scene, pronounced McGarry dead on the scene.
Ranked consistently in the world's top 20 riders, McGarry had competed in nine successive Red Bull Rampages, winning attention for a 17 metre backflip he performed in 2009 in Queenstown.
He was perhaps best known for his 2013 appearance at the Rampage when he backflipped the 24 metre wide Canyon Gap, the first rider to ever attempt the feat. The GoPro footage of the stunt has garnered nearly 29 million views.
The overall Rampage title was won by American rider Brandon Semenuk who also triumphed in 2008.
The competition took place in a brand new venue set against the incredible backdrop of mountainous southern Utah.