Is this New Zealand's most excitable and entertaining sports commentator?
Rugby radio caller Nigel Yalden is an unashamed admirer of the current All Blacks team and it's reflecting in his commentaries which are gaining a cult following on Radio Sport and Newstalk ZB.
Yalden's volume and excitement has gone to a new level as Kieran Read's men crush all in front of them in a stellar 2016 season.
His call of the All Blacks' 57-15 record win over the Springboks at Durban's Kings Park on Sunday morning New Zealand time might have set new standards for expert enthusiasm.
"Listening to Nigel, I was a little worried about his health for a moment," joked Radio Sport general manager Gareth Lischner. "When he really gets going, there's this giant vein on the side of his neck that starts pulsing. It can be a bit worrying!"
Listen: All Blacks v South Africa highlights

Radio sports callers in New Zealand have tended to be less excitable and voluble as their Australian counterparts such as the legendary Ray "Rabbits" Warren and Channel Seven guru Bruce McAvaney.
But Yalden is part of a new breed of caller who are not afraid of hiding their enthusiasm for excellent play.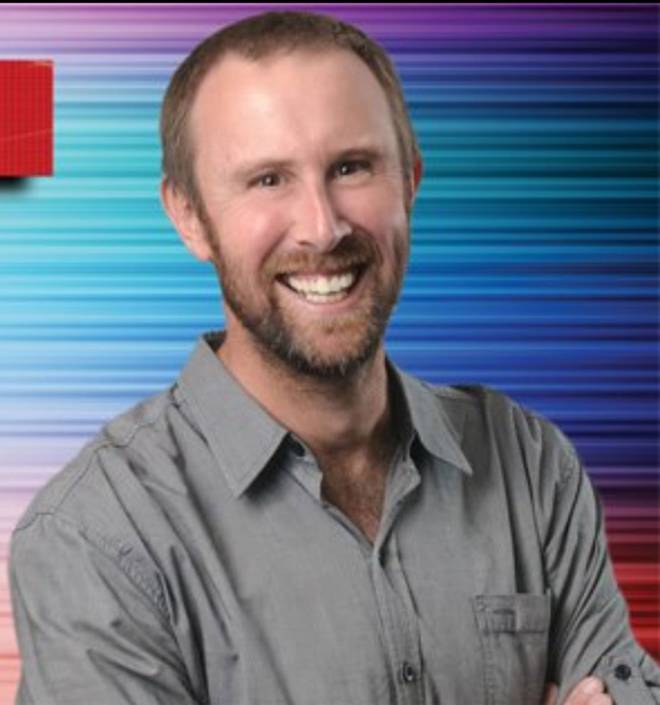 "The most important part of any commentary is about helping the players and fans make that connection during the game"
"You want to paint as vivid a mental picture as possible so the listeners feel like they are right there with whichever team they are supporting in the contest, hence you owe it to them and the players to immerse yourself, give a bit of who you are to game, just as they are doing, in order to achieve that."
Hamilton-based Yalden became Radio Sport's All Black caller eight years ago and followed such legendary callers as Graeme Moody, who died five years ago, and John McBeth.
"It's such an great honour to chosen to do this job as it is, but to be mentioned as part of a group that includes the likes of Winston McCarthy, Bob Irvine, John Howson, John McBeth and especially Moodz is still quite hard to comprehend."
Squire's try: 'Wrap it up. Put a bow on it'

Yalden has arrived back in New Zealand after calling the All Blacks' last two Rugby Championship tests on the road against Argentina and South Africa.
But his tonsils won't get much time off.
This Saturday afternoon, he'll be at ECOLight Stadium in Pukekohe on Mitre 10 Cup duty while Saturday week, he will be at Eden Park when the All Blacks take on Australia and a chance to secure the outright world record for successive tier one nation test victories.
And that call could go to a whole new level.
NIGEL KNOWS
Debut test:
14 June 2008 - New Zealand vs England at Eden Park
Most memorable test match:
For so many reasons and on so many levels, it's the RWC2015 quarter-final - New Zealand vs France at Cardiff
Best all-time line:
Ran a great line to score my first try for Wanganui Pirates against Waverley; good cut-back angle off a short ball from the second five
Most embarrassing moment calling a game:
Ask Goran, he's been bound to have it in "The Week That Was" archives
Favourite country to visit:
Fiji
Most inspirational caller:
Graeme Moody - a magnificent commentator and just the best bloke ever.