First the All Blacks were bugged and now the Black Caps. However it's more of the flying variety for the cricket side during the opening test against India in Kanpur.
Viewers would have noticed the constant flying pitch invaders on day one yesterday where the Black Caps finished in a strong first day to have India 291 for nine at stumps.
In every slow motion replay, the mysterious flying creatures were seen rushing past the players on the field. Are they dragonflies, damselflies or another member of the odonata family?
Black Caps make strong start to first test
One member of the Herald sports desk says they are a regular fixture in certain parts of India, much like then pesky flies at the Waca in Perth, but don't cause any harm to the players.
Whatever they are they didn't seem to bother the Black Caps who dominated the second half of the day taking eight Indian wickets for 123 runs.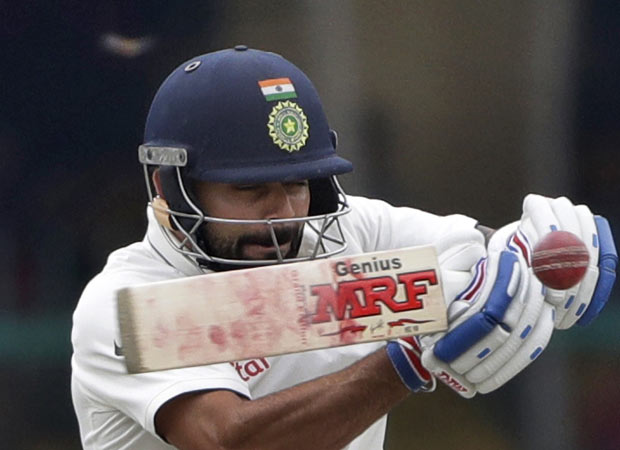 India's Virat Kohli bats during their first cricket test against New Zealand in Kanpur. Photo / AP
Earlier this year a swarm of bees put the Black Caps on the back foot in a bizarre incident in their tour match in Harare. During day two of their match against Zimbabwe A, a swarm of bees buzzed over the Harare Sports Club and forced the players to hit the deck in search of cover.
Allrounder Mitchell Santner said it was the first time he had seen anything like it while playing cricket, but downplayed the threat the bees posed.
"I saw Boulty [Trent Boult] hit the deck pretty early, from there everyone else seemed to hit the deck. I was the only one standing, I think you'll find," he said.
"They were quite far away, so I don't know why everyone was on the ground."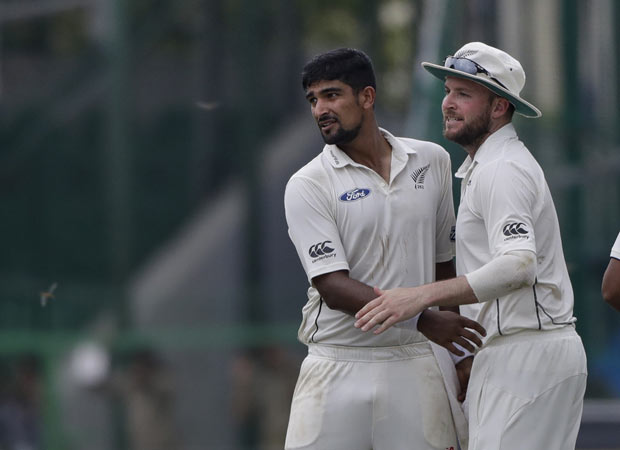 New Zealand's Ish Sodhi, left, and Mark Craig celebrate the wicket of India's Murali Vijay. Photo / AP