Departing Warriors five-eighth Thomas Leuluai is ruing the fact the side did not play to their potential this year and says his young teammates must learn from their mistakes or risk never realising their full potential.
A dejected Leuluai was denied a fond farewell before returning to England after 85 games in Warriors colours as they slumped to an error-strewn 40-18 final round defeat to Parramatta at Mt Smart Stadium on Sunday.
The 31-year-old veteran is frustrated his second stint at the club had been marred by injuries and the team underachieving and said the pain of the seven-tries-to-three loss was all too familiar.
"It's disappointing and I'm sad to be leaving but that's the way it goes," said Leuluai.
"It's been a frustrating and challenging time and tonight was the same.
"In the NRL you can't gift teams so many points and expect to get them back and that's what we did."
The 34-test Kiwis international felt the most bitter aspect of the club crashing out of finals contention for a fifth-straight year was the fact the Warriors had thrown numerous games away through silly unforced errors.
Losing their last four matches was difficult to stomach and this year's failed campaign hurt more than their last three poor season finishes that he had also been a part of.
"For me, yes (it is worse)," he said. "Because I think we've come a long way and we're better than that.

"I haven't been in a club where it's been so disappointing at the end of the season, for a long time.
"The worst thing about it is we didn't play to our potential. We lost it ourselves with silly errors.
"If we played our best football and got beat then so be it but we didn't do that.
"The other years we weren't good enough. This year we were but we just blew it ourselves."
Last week's shattering defeat to Wests Tigers condemned the Warriors to an early season exit but their positive start in establishing an early 12-0 lead over the Eels indicated they were up for the dead rubber contest.
However, Leuluai concedes a tumultuous season had weakened the player's spirits which were easily broken once a number of unforced errors saw them behind 22-18 at halftime.
"We started really well so you can't really say that. We gave them too many points and we bombed too many.
"All of that added on top of the disappointment from last week was maybe a bit too much.
"It's just the pressures of the NRL and what's happened throughout the year has all sort of come to a head. That's how I sort of see it."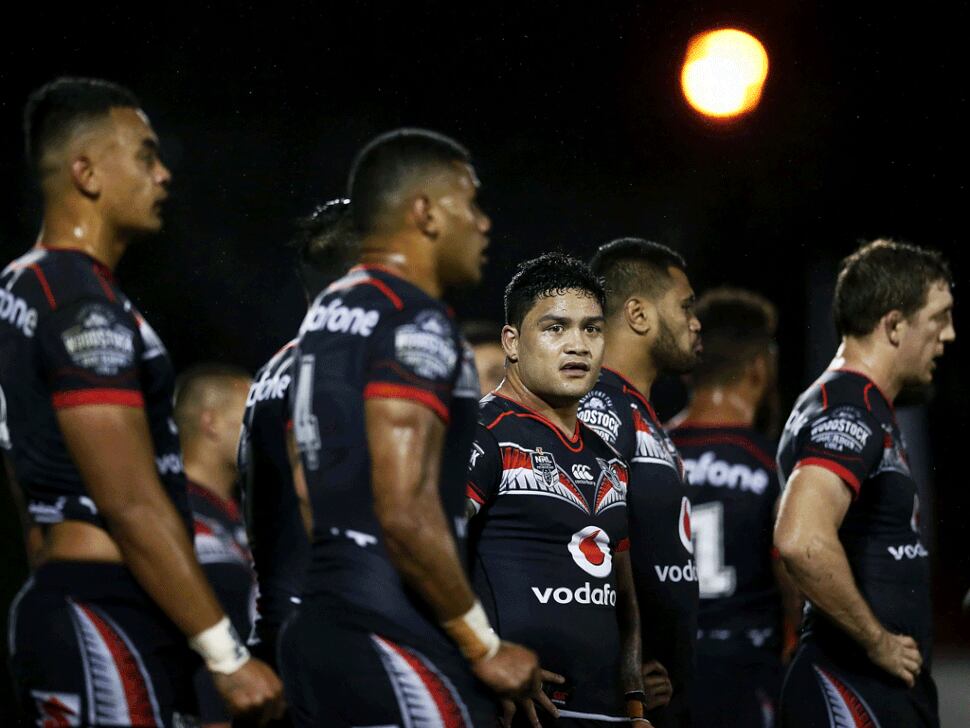 Within a poor all-round team performance, the Warriors backline contributed 14 of the side's 17 mistakes with Manu Vatuvei (4) and Tui Lolohea (3) the chief offenders.
Other youngsters David Fusitu'a and Ken Maumalo were also guilty of lapses in concentration on both attack and defence that contrast their raw potential.
Leuluai says it is imperative the group learn from the experience of a nightmare finish to a difficult season or their development could be permanently stunted.
"In the end it's down to the players," he said.
"Some of them are young and they'll be great players but if they don't learn from their mistakes they won't get to that stage."
A new beginning now awaits Leuluai and his young family back with his former UK Super League club Wigan, although the Kiwis upcoming Four Nations defence could delay their move.
"A lot depends on the Kiwis. Fingers crossed I get picked for that and if not I'll jump on a plane and go back to England."