Former All Black Dan Carter has shown he's still an all-round nice guy after his wife snapped him carrying an elderly woman's groceries home.
Carter, who now lives in Paris after taking a deal to play for France's Racing 92, was photographed with his hands full of groceries and the elderly woman trailing behind him.
But it potentially wasn't without some encouragement as Carter tweeted back to his wife Honor "Thanks to you telling me to hurry up & help her".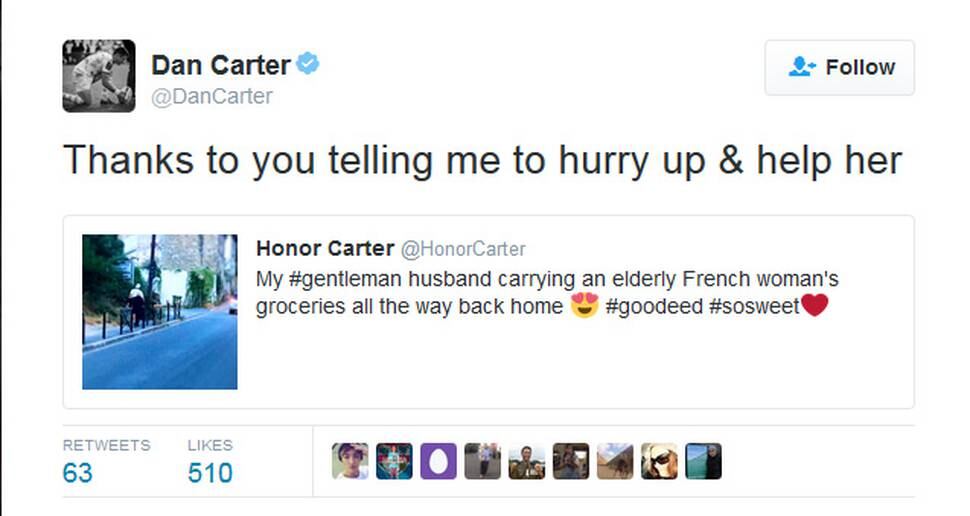 British television personality Piers Morgan took a stab at the good deed.
"Did he drop-kick them when he got 22m from her front door?"
But Carter rolled with the punches and admitted a drop kick "would have been easier than walking up this steep hill".