Forget the negative publicity; golfers from around the world are lapping up the sport's Olympic return in Rio - even if they're sharing the course with some strange and potentially-dangerous wildlife.
Most of the men's field has touched down in Brazil, including New Zealand duo Danny Lee and Ryan Fox.
Built on a nature reserve on the coast of western Rio, the course is home a vast array of wildlife. Australia captain Ian Baker-Finch has already eye-balled plenty of animals including the capybara, the world's largest rodent that can grow to more than 60cm and 20kg.
"There's gators and owls and all various sorts of things going on, everyone's very impressed with the whole environment out there," Baker-Finch said. "The capybara ... that bloody thing is huge. Have you seen it? It's like a six-month old pig.
"It's quite a big animal and when they said it's a rodent, I couldn't believe it. It's like a cross between a wombat and a large dog.
"I think everyone enjoys the fact they've done such a god job with the course and it's in a natural environment."
Capybaras are considered friendly but potentially dangerous and US golfer Rickie Fowler said he wouldn't be taking any chances.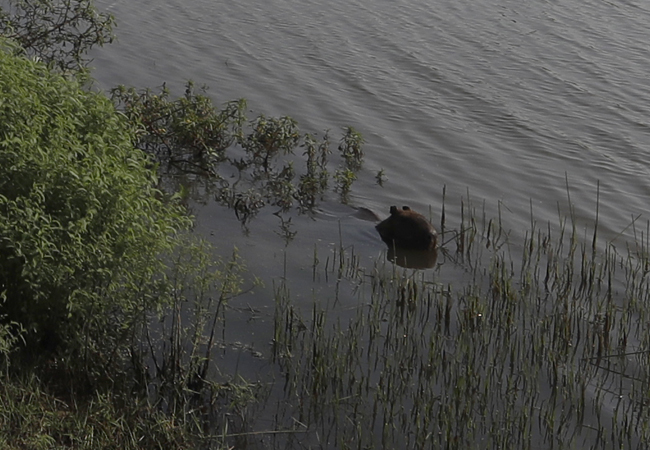 A capybara cools off in the water during a practice round for the men's golf event. Photo / AP
"It's a decent sized animal," Fowler said. "I wouldn't want to get in a fight with it, that's for sure.
"There's some caimans (alligators) cruising around too and I'm definitely going to stay away from them. But it's cool. They've done a great job with the golf course keeping some of the natural habitat."
The Olympic course, designed by Gil Hanse, has received positive early reviews from players. The men's competition starts on Thursday night (NZT).
- news.com