What are the Olympics?
Come on, really? You don't know what the Olympics are? Are you familiar with sports?
It's basically a big sporting competition held every four years that features thousands of athletes from over 200 participating countries.
The first games governed by the International Olympic Committee took place 120 years ago in 1896.
Held in Athens, the first games consisted of 43 events with 241 athletes from 14 nations competing.
The 2016 Rio de Janeiro Olympic Games will be the 27th iteration of the Summer Olympics.
It is also the first hosted by a South American city as well as the first summer games held entirely during the host city's winter season.
This year's games will feature over 10,000 athletes from a record 207 countries, who will compete in 306 events across 28 sports.
When do the Olympics start?
Circle August 6 (NZT) on your calendar and reserve your spot on the couch as the opening ceremony takes place at 11am on a Saturday morning.
How many golds will the New Zealand team win?
According to Gracenote's virtual medal table New Zealand could be up for a personal best 25 medals including seven golds. The seven golds would be up one from London 2012, while the overall medal tally would almost double from 13.
New Zealand are picked to take home gold in the disciplines of kayaking (twice), cycling, golf, rowing and sailing across seven events.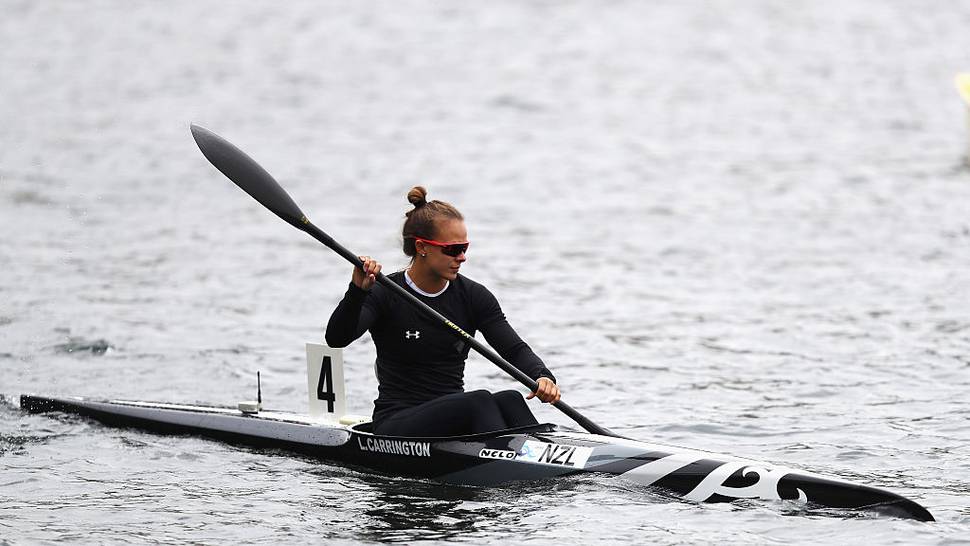 What are the major controversies surrounding this year's Olympic games?
The lead-up to the Rio Games has not been without controversy.
The big one centres around the Zika virus.
The Mosquito-borne virus has no known cure and has caused a long list of world-class athletes to pull out of the games entirely.
That list includes golf stars Jordan Speith, Rory McIlroy, Adam Scott, Vijay Singh, Dustin Johnson and world no. 1 Jason Day (to only name a few, really).
NBA stars Stephen Curry, LeBron James, Russell Westbrook and Chris Paul are among those not suiting up for Team USA.
Top tennis players Tomas Berdych, John Isner, Nick Kygrios and Milos Raonic are also among those that will not compete.
The virus can cause a birth defect that gives babies abnormally small heads.
With people from 207 countries coming to visit there is an element of risk surrounding the possible spread of the virus.
Aside from that, Russia's entire team may be suspended for the games after evidence of a four year state-sponsored doping program was found.
IOC president Thomas Bach (serving as president for his first games) has promised the toughest sanctions available.
Furthermore, six weeks before the opening ceremony a drug testing lab in the host city Rio de Janeiro was suspended by the World Anti-Doping Agency, citing the lab did not conform with international standards.
And then there was the big shocker that sent waves across New Zealand. Ardie Savea decided he didn't want to play sevens anymore!
What's new for this year's Olympic Games?
Speaking of sevens, this years games will feature rugby for the first time since 1924!
Sevens is one of two new sports added to this year's games, alongside golf.
The addition of sevens caught the eye of several stars who thought they might just have a crack at the condensed game in an attempt to bring home some silverware.
Unfortunately, the majority of these cross-code bids fell short. Let's now have a moment of silence for the medal hopes of Jarryd Hayne, Liam Messam, Quade Cooper, Henry Speight, Bryan Habana and Nick 'The Honey Badger' Cummins to name a few (but let's also give credit to American Football convert Nate Ebner who took a leave of absence from the New England Patriots and secured a spot in Team USA's 12 man sevens squad).
Who are the biggest stars at the Olympics?
(NZ and global)
The Olympic games draws huge names from all over the world.
Some of the biggest drawcards include American swimmer Michael Phelps (he's won the most individual medals for three games in a row), American tennis player Serena Williams (she just won at Wimbledon and cleaned up at the last Olympics), Jamaican sprinter Usain Bolt (he's literally the fastest man ever...) and the always exciting Zhang Jike (the table tennis maestro won gold in the singles and team competitions at the 2012 Olympics).
We also boast a few stars of our own, notably Lydia Ko who could bring home the first golf gold handed out since 1904!
Our golden girl Valerie Adams is in fine form as she looks to capture her third straight Olympic gold in the shotput (unfortunately little brother Steven won't be making an appearance).
On the water, kayaker Lisa Carrington will be looking to repeat her 2012 efforts and take home another gold (possibly two), and we have a few more golden chances in the rowing with dominant pair Eric Murray and Hamish Bond defending their title.
Then of course we have the New Zealand mens and womens sevens team who are at good odds to take home a medal.
When will the key events be on?
(NZ time)
As mentioned, the opening ceremony will take place at 11am on August 6.
The daily timetable has been released, and key days to note down include:
- August 12-17: Cycling (Track)
- August 11-15, August 17-21: Golf
- August 6-14: Rowing
- August 7-12: Rugby Sevens
- August 9-19: Sailing
- August 13-21: Athletics
And finally August 20-21: Rhythmic Gymnastics.