Kiwi Olympic bosses have converted the top floor of the team's accommodation tower into a sanctuary away from the ruckus of Rio.
For the first time, Kiwi athletes will have access to a "Quiet Room" inside the Olympic village - a prototype concept to help the nation's best athletes prepare for the competition pressure cooker, or at least grab a moment's peace and quiet.
Furnished with six "egg chairs", the room also features New Zealand-themed images to inspire athletes and make them feel at home.
In his first Games as New Zealand's chef de mission, 2000 Olympic rowing champion Rob Waddell says the facility could help athletes avoid last-minute distractions and boost the attempt to achieve the Government's record target of 14 medals.
"We're conscious that around Games time there is a lot of noise. It's a place where people can just go to relax and the rule is they have to be quiet. It's simply a quiet room," Waddell said.
"It's an opportunity for minimal interaction and hopefully helps performance. You can just sit there, read a book, have some headphones on, whatever you need to do to prepare. It's an option which hasn't been there before and we're interested in any extra edge."
Kiwi athletes will also have their own gym as part of an all-encompassing "preparation and recovery area" developed with High Performance Sport New Zealand - the Crown funding agency accountable for investing over $200 million in taxpayer cash over the last four-year Olympic window.
"On the upper level of the tower we also have our medical clinic - doctors, physiotherapists, massage therapists - and our preparation and recovery area," Ashley Abbott, New Zealand Olympic Committee spokeswoman said.
"The overall preparation and recovery area was developed from the successful prototype implemented at Glasgow. It provides our athletes a place to prepare physically without having to leave the village, which we believe is a performance advantage.
"There is also a gym with weights in the basement of the residence that is staffed by a strength and conditioning expert."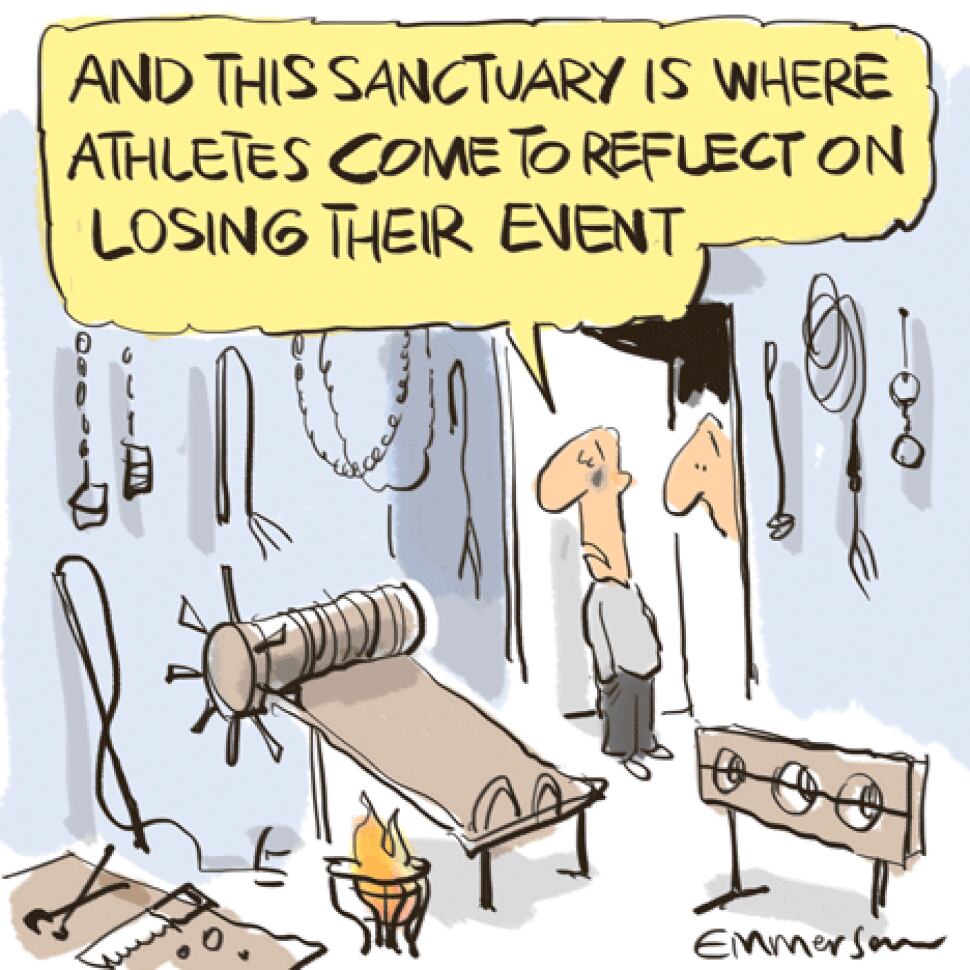 Just weeks before the August 6 opening ceremony at the 79,000-seat Maracana Stadium, the NZOC remains in close contact with Government security officials about Rio safety concerns - a city where violent crime is a fact of life.
While an estimated 85,000 police and military will patrol the streets during the Games, the NZOC has issued athletes with sobering advice and strict protocols.
"We are not 'banning' athletes from any particular locations but we are advising them to avoid areas outside of the major tourist thoroughfares," Abbott said. "Athletes will be asked to sign in and out of the village and let team managers know where they are going."