Perhaps the most insane NBA free agency period in league history has just started.
The future of the league is sure to be in the balance as players go looking for their cut of the roughly $24 million extra cap space that every team has been granted by the league's new TV deal.
It's going to be a tumultuous few weeks, but here's how we're predicting it all plays out:
Kevin Durant
Prediction: Oklahoma City
Don't be shocked if he winds up with: Golden State
The one-and-one deal in Oklahoma City makes the most sense for Durant, who can then hit the free agent market in tandem with Russell Westbrook in 2017, when the NBA's three-year, $40-plus million salary cap increase ends and we reach peak money, making a long-term deals more likely to be signed.
LeBron James
Prediction: Cleveland
He might hold out for a while, but LeBron isn't leaving. Even though now would be the best time to bail, if he wanted to, he can't.
Al Horford
Prediction: Boston
Don't be shocked if he winds up with: Detroit, Miami
The Hawks are reportedly uninterested in offering Horford the only bargaining advantage they have - the fifth year - putting them on equal footing with the rest of the league. The Oklahoma City Thunder are reportedly interested, but Horford would be foolish to sign long-term considering that Durant and Westbrook could leave in a year. Boston still makes the most sense, but if Horford really doesn't want to play centre (as has been reported) Detroit is going to be a serious contender. If Miami misses out on Hassan Whiteside, they could use that max money to lure Horford back to the Sunshine State.
Andre Drummond
Prediction: Detroit
He's a restricted free agent and the Pistons are going to match any offer sheet. This is a lock.
DeMar DeRozan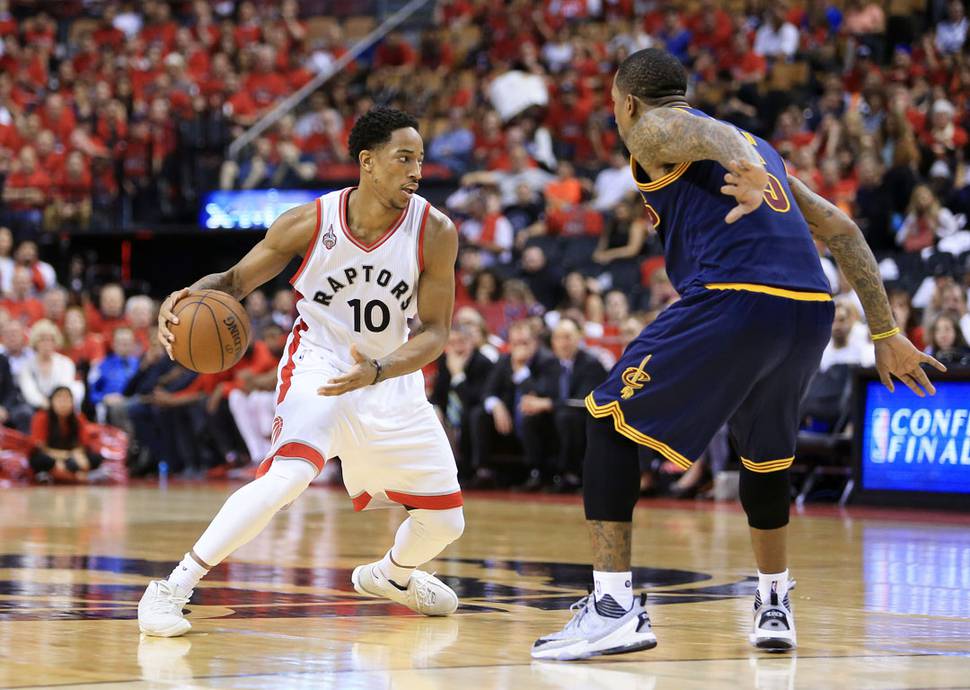 Prediction: Toronto
Don't be shocked if he winds up with: Los Angeles Lakers
The winds of the last week carry the message that DeRozan is going to take the Raptors' max deal, something that plenty of teams, including the Lakers, are hesitant to give him.
Dwight Howard
Houston will have a problem holding Dwight Howard.
Prediction: Dallas
Don't be shocked if he winds up with: Charlotte, Portland, Atlanta
If the Mavs miss out on Whiteside (as predicted) then they would be prudent to go after Dwight Howard in a serious way. Seemingly Charlotte's entire roster is a free agent, and if they lose a couple of free agents (Batum, Williams, Lin) that opens up major money to bring in Howard. Portland would be a perfect scheme and culture fit and would keep him under the radar while maintaining NBA title hopes. Hard to fight that. Howard could also find allure in returning home to Atlanta, especially in the wake of LeBron's triumph in Cleveland.
Dwyane Wade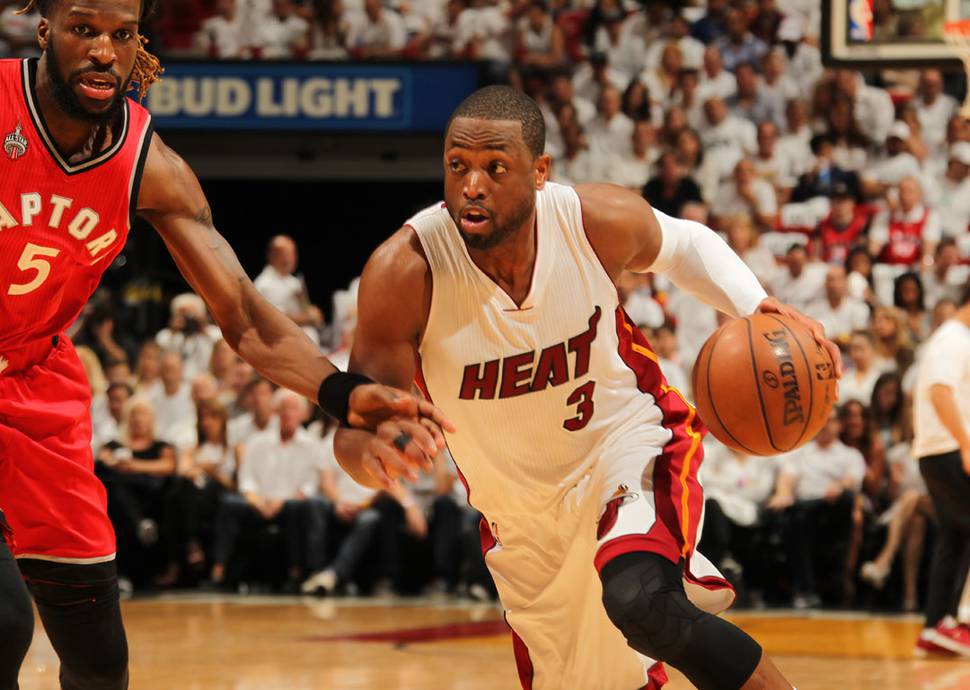 Prediction: Miami
He does this every year - he plays as if he's going to leave Miami, and then they two sides work it out.
Harrison Barnes
Prediction: Golden State
Don't be shocked if he winds up with: Chicago, Philadelphia, Phoenix, Houston, Memphis
Barnes returns to Golden State if they don't land Durant, as the Warriors will match offer sheets, but he'll have interest from several other teams as listed in their order of likeliness.
Rajon Rondo
Prediction: Chicago
Don't be shocked if he winds up with: Sacramento
The Bulls need a point guard and Rondo seems to have no problem signing one-year deals. Sacramento would like to have him back, but Chicago will likely throw more money at him.
Jeremy Lin
Prediction: Sacramento
Don't be shocked if he winds up with: Brooklyn
Lin might be the most interesting free agent on the market as he'll have several suitors and his desire to start trumps his desire to play for a "winner." This situation is ripe for a bidding war, and Sacramento has never seen an overpay they didn't like. Lin is a Northern California native.
Pau Gasol
Prediction: San Antonio
Don't be shocked if he winds up with: Dallas, Houston
Does anyone want one of the best big men of a generation? There aren't a lot of apparent suitors for the former Lakers and Bulls centre, who is unlikely to find a starting role on the open market. That said, he's Spursy. Dallas and Houston, both looking for big men, could make calls if he's still on the market late.
Luol Deng
Prediction: Portland
Don't be shocked if he winds up with: Houston
Deng's value is high after a second-half in Miami where he reinvented himself as a stretch-4. Four-out teams are going to be knocking on the door. Portland and Houston would be logical destinations for one of the NBA's most underrated players.