Full name of the club:
Manor Park Golf Sanctuary
Physical address of the club: 32 Golf Road, Manor Park, Lower Hutt
Brief history of the club: Manor Park was established in 1913 in Karori, central Wellington City and moved to Manor Park, northern Lower Hutt City in 1926. After celebrating its' centenary in 2013 it changed it's brand name to Manor Park Golf Sanctuary to reflect it's association with Audubon International and it's worldwide Golf Course Sanctuary programme. It is the only golf club in New Zealand which holds an Audubon International sanctuary certification.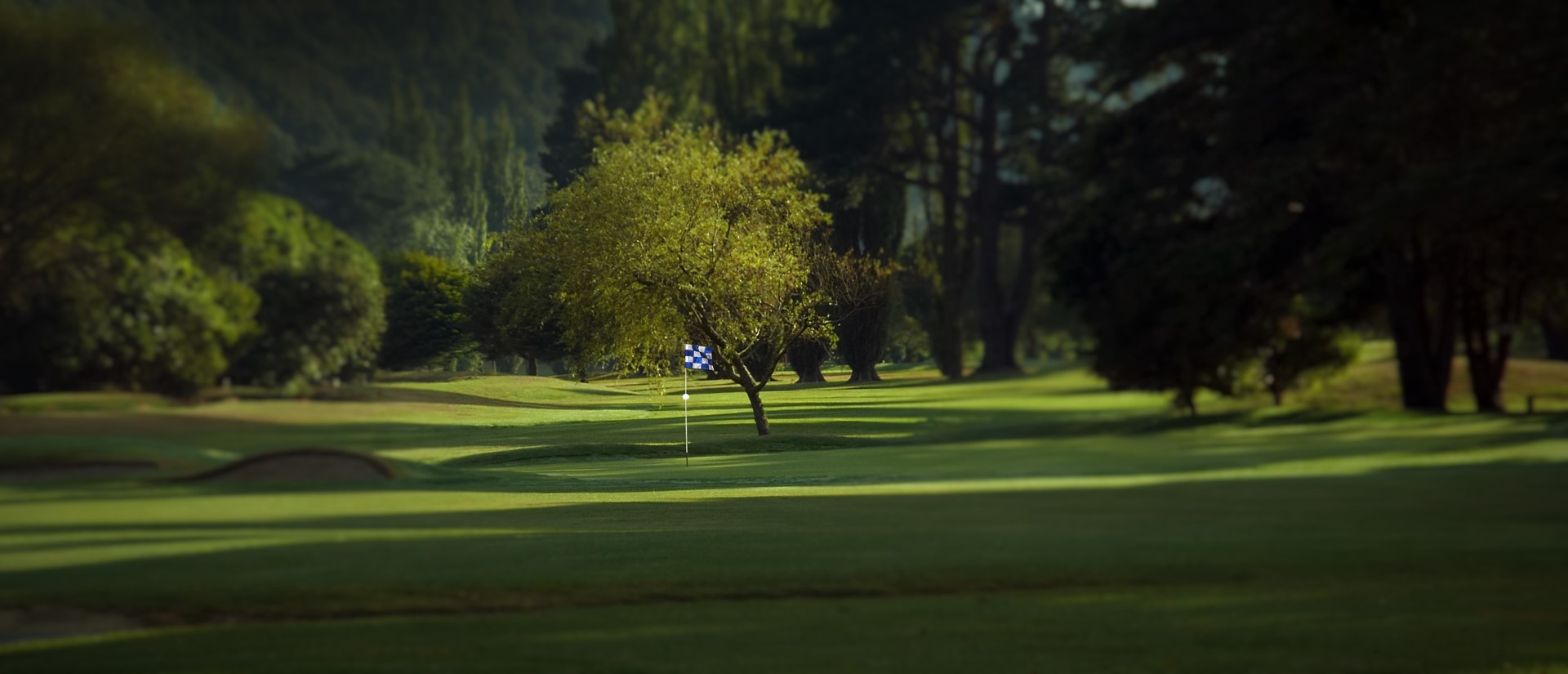 Key personnel: Michael Campbell, (US Open winner 2005) played all his amateur adult golf here as did three-time Ladies European Tour winner Lynnette Brooky, who is now the resident professional at the club. Gareth Patterson, the well-know left handed current touring pro is a member as are current NZ Amateur Stroke-play champions Daniel Hillier and Julianne Alvarez.
Course description: Flat, easy-walking par 71 course of just over 6,000 metres off championship tees situated in beautiful native bush alongside the banks of the Hutt River. It has a stream running through it on the western boundary which often comes into play and is crossed by a number of attractive stone bridges, a feature of the course as are the wetlands developed as part the club's bird life sanctuary programme. With elements of water on both boundaries one needs to be long and straight to score well.

Best hole:"The Pines" hole seven. Depending on the tee placement on the day, this can be a longish par 5 which features a double dog-leg after driving over a wetlands from an elevated tee. Set in beautiful native bush as a backdrop with hazard and out-of-bounds along the right, a dog-leg around a stand of massive pines means finding the ideal placement for your second shot. A long green with a protective bunker on the left.
Best feature of the course: Set in beautiful native bush along the banks of the Hutt River with stunning views of the Tararua Ranges, (snow-capped in winter) and located in the centre of the Hutt Valley 20 minutes drive by motorway from CBD Wellington. Full clubhouse facilities with a modern sprig bar and summer deck overlooking the course. It is host to over 25 species of bird including a pair of Karearea (NZ Falcon) at present. It is the only course in NZ with a commuter railway station at its' entrance gate.
Course would best suit what type of player: Serious amateur/weekend player.
Cost of membership: Adult Age Group memberships which carry full playing rights and range in annual subscription price from $504 at age 21 and increase annually until reaching Full Playing category at age 40 at $1,295.
Cost of green fees: 18-hole: $50. 9-hole: $32.