Sam Burgess has been criticised for allegedly using his mobile phone while driving his car.
The South Sydney enforcer posted a video to his Instagram account on Saturday night showing his wife Phoebe singing along to Cold Chisel classic Khe Sanh.
When she realised he was filming her, Burgess turned the camera back on himself, and the reflection in his aviator glasses shows he was behind the wheel.
While it was meant to be a lighthearted post - "Back onto Insta and this had to be my first post. @mrsphoebeburgess doing karaoke on the highway home lucky me" - not everyone found the 15-second clip so funny.
Those commenting on the 27-year-old's Instagram profile let the back-rower know there was nothing funny about driving and using a phone at the same time.
"I'm not usually a party pooper but recording while driving is just plain stupid! There are other people besides you on the roads. Safety first," one user said.
"Yeah that's pretty clever doing that while driving ... good for the young followers of yours to see #LikeYa #StupidAct #RoadSafety," commented another.
"Driving while holding a phone? ... not a good look matey."
Holding a phone while driving carries with it a possible $319 fine and the loss of four demerit points.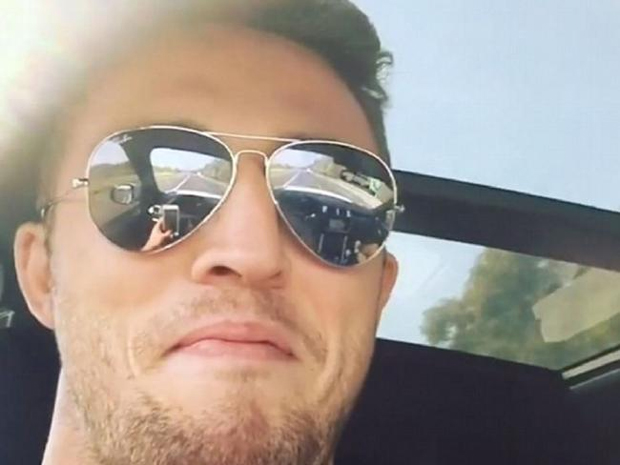 South Sydney Rabbitohs star Sam Burgess films his wife Phoebe while driving. Source: Instagram
Burgess deleted the post shortly after uploading it.
People on Twitter also vented their displeasure.