However slowly, the Blues are at least making progress. At times it's almost imperceptible, but they are no longer recidivist offenders, guilty of making endless mistakes for 80 minutes one week, tearing their hair out in the debrief only to make them all again seven days later.
By the end of this campaign, they could be a side with intriguing prospects for 2017 - not quite top tier yet not far away from getting there.
If they can cajole Patrick Tuipulotu back to his best after a long injury layoff and find an equally athletic locking partner for him, they will have a pack that can win possession and retain it.
There's a bit of finishing power and X-factor in the outside backs with Rieko Ioane, George Moala and Rene Ranger and the arrival next year of Augustine Pulu, who will bring genuine class and decision-making at halfback.
If they are to close the gap on the other four New Zealand teams and become playoff contenders, then it comes down to them finding just one more player.
First-five is the problem position, as it has been for the past 11 years. They can't become the team they want to be until they find a player who has the potential to develop into an international-class No10.
The Blues need to be honest about the limitations of Ihaia West. He's the best of a mediocre bunch and the Blues won't be able to convince anyone, least of all themselves, they are on the path to glory with West as their top No 10.
The first five-eighths says everything about a franchise. Super Rugby has two distinct phases: with a late summer start, the early emphasis is on using the ball on hard grounds; when winter sets in it creates a need for teams to kick more and vary their options.
The dual nature is largely why first-five remains such a critical berth and teams can't get by at No10 - they can't fudge it with an OK player.
It is about having quality. No side has been crowned champions without a capped first-five.
The Blues know this, which is why they made a play to sign Damian McKenzie.
The quickest and best way for the Blues to solve their issue would have been to buy a ready-made test-class footballer.
But that option has mostly disappeared with Aaron Cruden, Beauden Barrett and Lima Sopoaga all under contract and McKenzie staying put.
The Blues could look overseas for a test calibre player but that's fraught with difficulty. Finding one off contract, for an affordable price and who has the required skills ... too hard.
Which means the best option for the Blues now is to find a youngster in whom they see the potential to be world class - get their hands on the next McKenzie before anyone else and then be patient.
It's a strategy that comes with risk. A raw youngster, a year or two out of school, will make plenty of mistakes. The Blues will have to be prepared to endure a bit of pain along the way in developing a raw but significant talent. But with risk comes reward.
Ben Meyer, who heads the Auckland Rugby Academy, is confident there are a handful of good first-five prospects in the pipeline, but isn't sure any would benefit from being thrown into Super Rugby next year.
"Anyone watching club footy [in Auckland] will see there are some good young No10s," he says.
"We have a growing number of good players in the club system at the moment. We are at the point where we could probably bring them all in as a group for specific training and development, start talking to them about what they need to be focusing on in regard to their game management."
Most of the players emerging within the Auckland region are probably at least a season or two, if not three, from being ready for Super Rugby.
The answer may be to look outside the wider Auckland area.
New Zealand under-20 first-five Stephen Perofeta is winning admirers.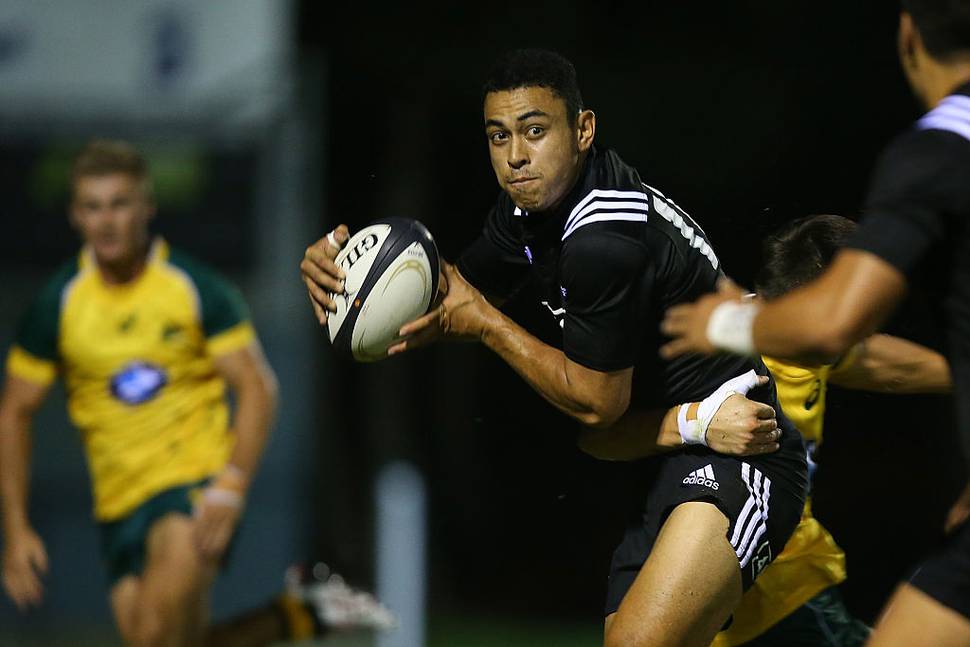 Eligible again next year for the under-20s, the former Wanganui Collegiate No10 has played for the Chiefs under-20s but would surely be willing and able to switch allegiance if the Blues were to offer him a full contract.
His under-20 understudy, Josh McKay, is only a year out of Christchurch Boys' High School and is another rated, emerging talent.

Young Guns
- Stephen Perofeta
The former Wanganui Collegiate playmaker was playing Heartland rugby while still at school last year. Has great acceleration, kicks well and is a powerful defender. Currently the starting No10 for the New Zealand under-20 team, he'll turn out for Taranaki in this year's Mitre 10 Cup.
- Josh McKay
McKay starred for Christchurch Boys' High and New Zealand Schools last year, mostly at first-five but also covering fullback. A good decision-maker and accurate goalkicker, he is a member of the Crusaders academy. He is currently with the New Zealand under-20 side in Australia.