Richie McCaw and his team Cure Kids have reached stage three of the GODZone outdoor pursuit - a 52km trek through the Richmond Ranges, Nelson - in their quest to complete what may be McCaw's most gruelling physical challenge.
The team of four have taken part in the pursuit which sees the 61 teams taking enduring a run, mountain bike and paddle on a route that traverses three national parks, in an effort to raise money for the kids charity.
They are wearing shirts emblazoned with No 7 - the number McCaw wore so famously for most of his 148-test All Black career.
The event, which started shortly before noon at Kaiteriteri yesterday, is now in stage three of the 530km expedition which involves a 52km trek up over Ben Nevis then down towards the Upper Motueka River and across to the well known Beebys Hut.
The teams will eventually arrive at Tophouse near St Arnaud tonight or tomorrow.
McCaw and team moved into this stage at 2am today and are moving steadily forward in the mid field.
Race Director Warren Bates said the Cure Kids team had only had about three hours sleep out on the course and had made good progress.
He says the Red Hills mountain range was high and exposed with a barren red rock landscape quite unlike anything else in the region.
"It's a reasonably good track over the top but very steep with narrow ridgelines. As teams trek down into the valley below they will be taking extreme care over the shingle and abrasive red rock terrain."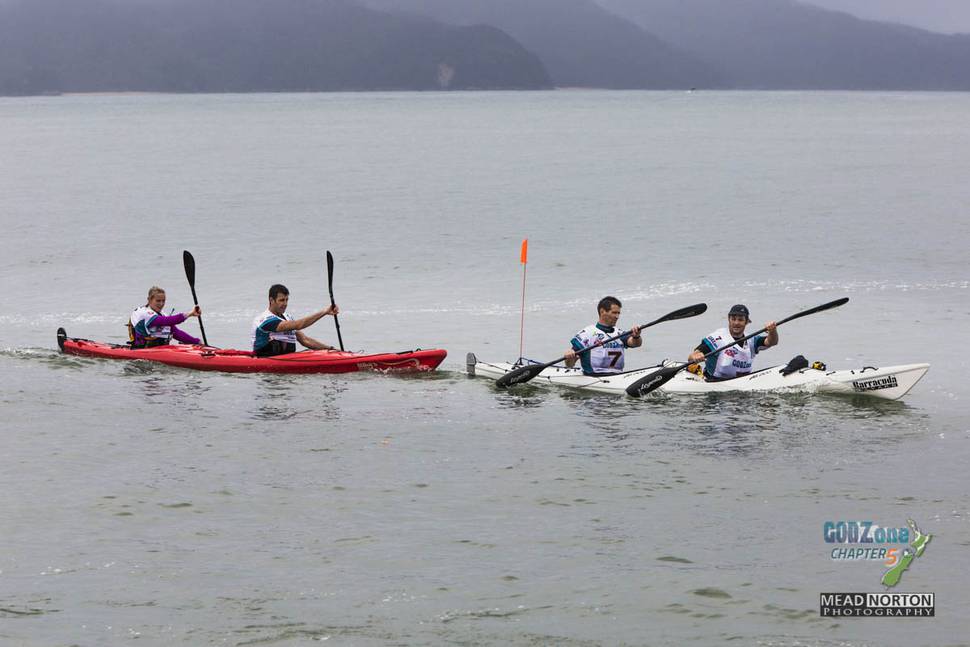 Cure Kids aim to raise $350,000 for the Cure Kids charity. They were just shy of the $300,000 mark on Saturday.
The Yealands Family Wines team are currently in first place led by top navagator Chris Forne.
Teams are expected to complete the event in five-seven days.