The Herald's online sports editor Cameron McMillan looks at the top events to mark on the sporting calendar in 2016.
10) Twenty20 World Cup - March 8 to April 3
No one really cares about the T20 World Cup but if the Black Caps make a strong run and reach a second consecutive major final than New Zealanders will quickly begin to care. India, the spiritual and financial home of T20, hosts the event in March and April. The Black Caps are in group 2 with India, Pakistan, Australia and a qualifier (most likely to be Bangladesh). With the potential of three sub-continent teams in their group it will be a tall order to get past the group stage especially since it will be New Zealand's first major tournament without Brendon McCullum. Spinners will probably have a big say in the World Cup on slow pitches, which doesn't help the Black Caps' cause. In saying that they have the potential and the firepower to go all the way.
9) Super Rugby - February 26 to August 6
It's now 18 teams and two groups and four different conferences. Two of the conferences have five teams each and the two other conferences have six teams. There are 17 rounds but each team will play 15 games. Each franchise will play six intra-conference matches, some are at home while other matches, wait for it, are played away.
A team from Japan is in one South African conference and a team from Argentina is in another South African conference. South Africa also get another team as a reward for only having one side in the top half of the standings last year. And no, the Blues weren't relegated.
It's all very confusing and will take at least 14 rounds to get used to, by which the tournament takes a one month break and then fans will need to get their heads around the playoff seedings.
8) European Football Championships - June 11 to July 11
A major football tournament is always a highlight on the sporting calendar but there seems to have been less hype than usual around Euro 2016. France hosts the event but the main headlines in the last month have been around head of UEFA Michel Platini, a Frenchman, who was banned for eight years by the FIFA ethics committee. There are serious doubts he'll be there in Paris for the final on July 11 which was meant to be a defining moment for Platini's career.
With the likes of Wales and Ireland qualifying, and powerhouses France, Spain, Germany and Italy all there, along with the potential of another explosive England exit, there will be plenty of interest. But with the English Premier League providing so much this season, Euro 2016 will probably sneak up very quickly on fans.
7) English Premier League - Until May 16
This has been one of the most fascinating Premier League seasons since the inception of the EPL. In the past it's been a two or three-horse race but this season has been more like a Melbourne Cup field.
So many questions remain at the halfway point. Can Leicester really remain a title contender? Could Arsenal win a first title since 2004? Will Chelsea ever make a move up the table? Will Louis van Gaal survive the season? Will City string back-to-back wins again? The Premier League will no doubt provide entertainment and drama each week until the middle of May. Hopefully it will come down to the final weekend.
6) Tour de France - July 3 to July 25
Because it's the second best annual sporting event and a Kiwi should be involved again (see Greg Henderson).
5) The Masters - April 8-11
Because it's the best annual sporting event and a Kiwi should be involved again (see Danny Lee).
4) State of Origin - June 1, June 22, July 13
New South Wales have home advantage and Queensland don't have Big Mal as coach so it's meant to be another close series, right? That's what we said last year and it provided so much hope in the first two games before Queensland turned game three into a complete rout to win their ninth title in 10 years. Could and should be much closer this year.
3) Rugby Championship - August 27 to October 8
Forget last year's truncated Rugby Championship where Australia were the victors despite not having to travel to New Zealand or South Africa. This year it's back to the full six rounds of home and away fixtures between each nation. If the All Blacks can survive a potentially tricky three-test series against Wales in June, this will be the first big test for Kieran Read and his men with no McCaw, Carter, Nonu, Conrad Smith, Woodcock, Mealamu or Tom Taylor.
The All Blacks open the Rugby Championship with a Bledisloe Cup/Rugby World Cup final rematch against the Wallabies in Sydney, the scene of their last defeat. And then the Wallabies head to Wellington the following weekend. Surely the All Blacks wouldn't lose the Bledisloe Cup for the first time since 2003. The pressure will be well and truly be on the new skipper from day one.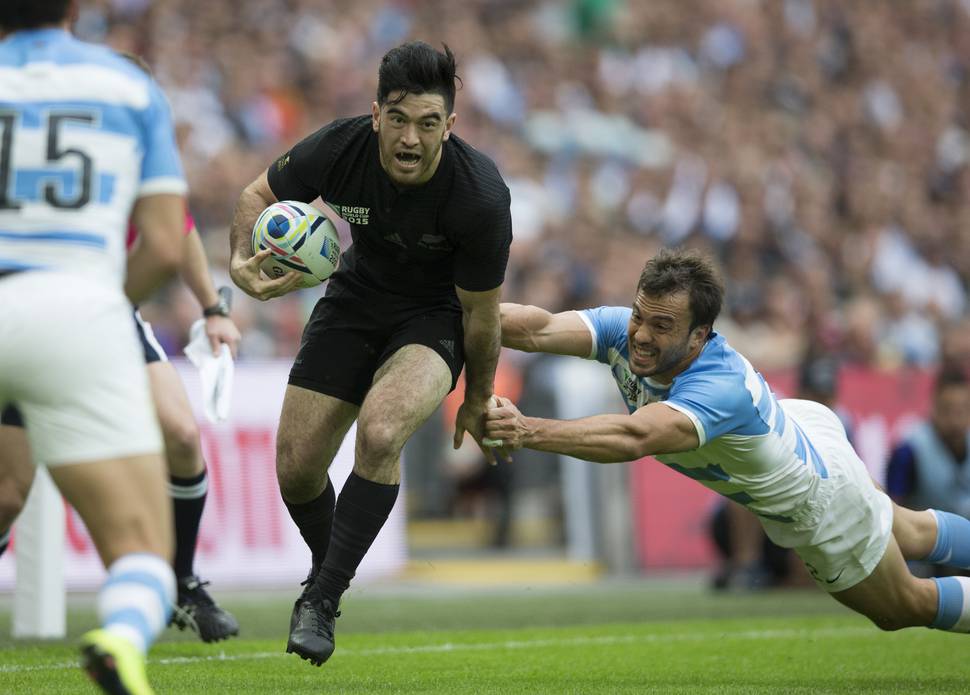 2) Black Caps v Australia, home test series - February 12-24
David Warner, Steve Smith, Josh Hazelwood and Nigel Llong all head to New Zealand for part II of the transtasman test series. The Aussies took out the series on home soil 2-0 but the Black Caps will have high hopes of a first series win over their rivals since 1986 with tests at the Basin Reserve and Hagley Oval. The second test will be Brendon McCullum's last appearance for New Zealand and the Black Caps will be looking to continue a fine run on home soil that has seen the side go unbeaten for the last 13 tests.
1) The Olympics - August 5-21
Hamish Bond and Eric Murray, Lisa Carrington, Valerie Adams, Mahe Drysdale, and Jo Aleh and Polly Powrie all have strong chances to defend their Olympic titles in Rio while Peter Burling and Blair Tuke and the two sevens teams could also stand on top of the dais. Throw in the women's hockey team, the ever-reliable equestrian team, track cycling, Kiwi rowing team, Lauren Boyle, Tom Walsh, Lydia Ko and Nick Willis...it could be a very good Olympic campaign for New Zealand.
There's also the return of Michael Phelps as he looks to add to his 22 medals (though Katie Ledecky will probably be the bigger story in the pool), Usain Bolt aiming for another three gold medals on the track, the US basketball team dishing out hidings and the next biggest name in world sport appearing from obscurity.
Rio should put on a great show and the timing of events will also be quite good for New Zealand viewers.
Honourable mentions: Any Joseph Parker fight, Rousey-Holm II, Fury-Klitschko II, the Ryder Cup, All Whites v Montserrat, the Super Bowl.