South African media and fans have reacted with predicable fury to the Springboks' defeat by Japan, while giving credit to the Brave Blossoms for the World Cup upset of upsets.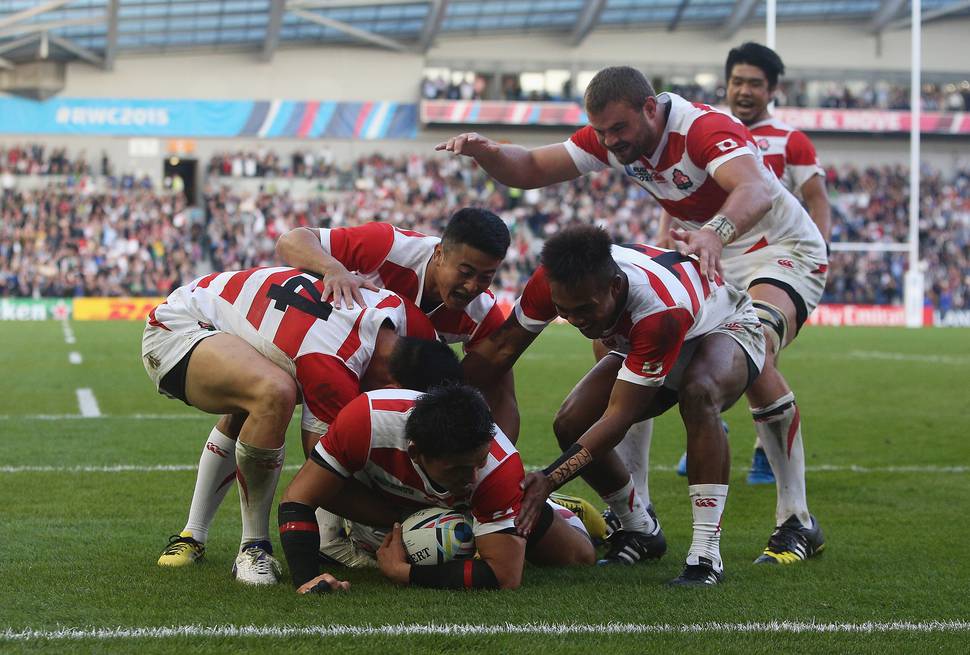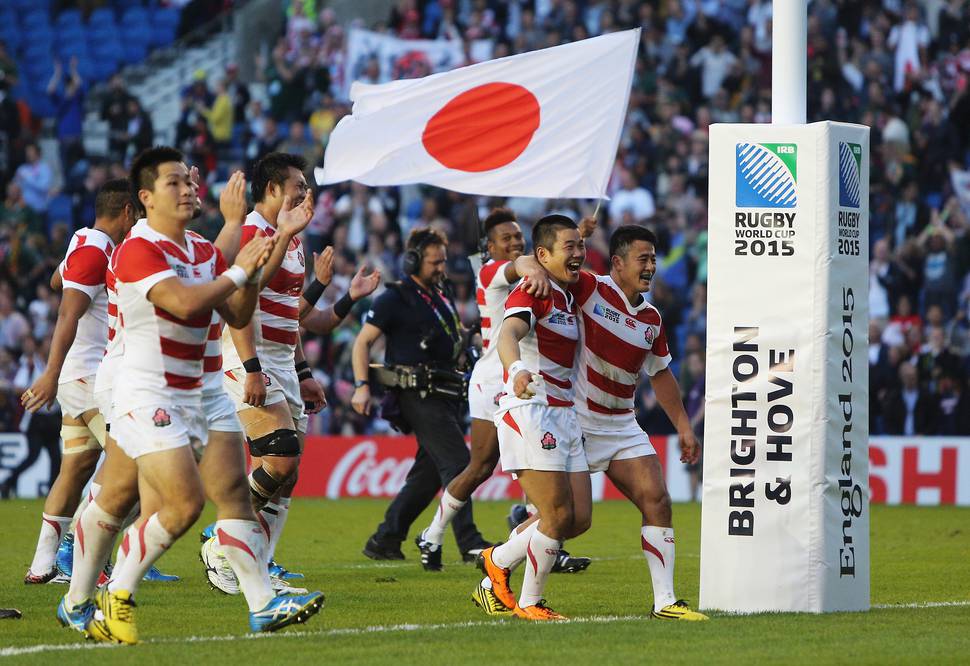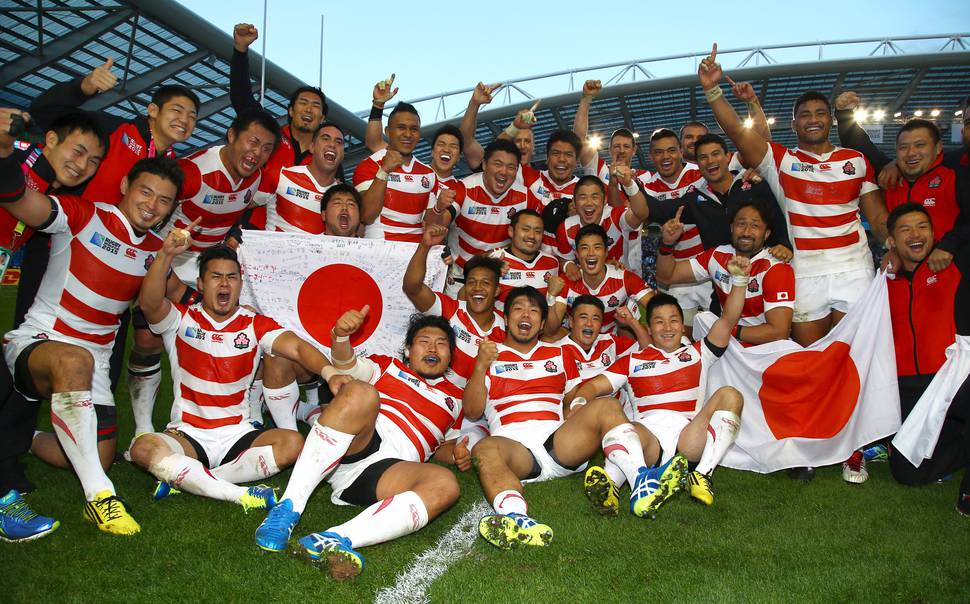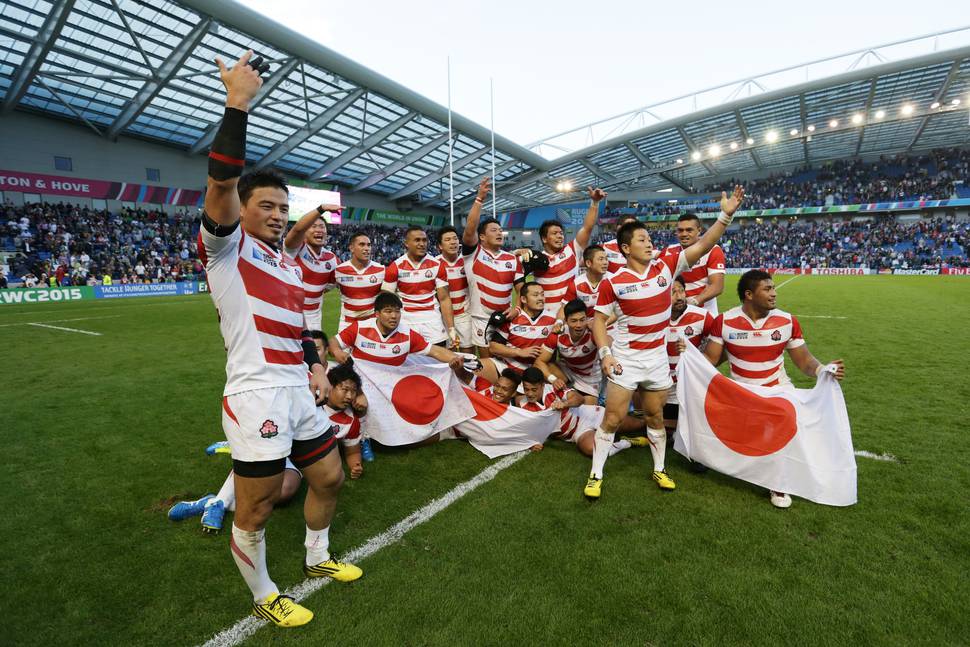 Long time rugby writer Gavin Rich, for SuperSport, reckoned: "It will go down as one of the most famous results in any Rugby World Cup and also surely South African rugby's most embarrassing moment in the history of the game.
"It was indeed a fairy-tale for Japan, and had someone written it, no-one save perhaps the victorious Japan coach Eddie Jones, who did talk his team up this week, would have considered it a credible story.
"But if the truth were to be told, the Boks were also an embarrassment in terms of their passive defence, the arrogance of a captain who early in the game eschewed kickable penalties that would have made a difference to the result - as if he shouldn't have learned his lesson already - and, last but not least, conceding a driving maul try to a pack that was diminutive by comparison. The Bok discipline was abysmal."
In Die Rapport newspaper and reproduced on the main South African Afrikaans news site netwerk24.com, Gert van der Westhuizen wrote a lament headlined: "The darkest day in South African history".
He compared it with the 1891 British Lions tour to South Africa where the Boks lost every test.
"South Africa lost against Japan. Not against the All Blacks. Not against the Wallabies. Not even against Argentina or Wales or England or Ireland. Against Japan. A country that 24 years ago last won a World Cup match (against Zimbabwe). A land that 20 years ago lost 17-145 against New Zealand. A land that last year still lost 21 - 61 against the New Zealand Maori (not the All Blacks). A land that is 13th on the world rankings," van der Westhuizen wrote.
"Really a land that was a joke in world rugby. A land that was made fun of over its small players and that could not even scrape together a super rugby team.
"But on Saturday, Japan was a giant.
"There can absolutely be no excuses for the defeat. It is time for South African supporters, most of all the rugby leaders and the minister of sport, to be brutally honest over their team.
"There was no plan B or creativity."
South African fan comments included the following:
* "You have already embarrassed us enough, losing against Wales, Japan and Argentina! Its absolutely shocking."
* "Congratulations to Japan, you were fantastic!"
* "Fans should have lynched him (coach Heyneke Meyer) on the field. The worst Springbok coach in the history of the game. Get (Jake) White in immediately.
* "Well done Japan, we brought the old age home to a young man's tournament."
* "Age is not an excuse. Our squad's average age is less than New Zealand. All the blame goes to Heyneke (Meyer) for this one. We were just terrible, that is all."
* "South Africa made Schoolboy errors and I think it is a dark, dark, dark, day in Springbok history."
The best of Twitter reaction: