League stars have a winter of content as 11 new babies bless the team.
Oh baby, big changes are coming for our league stars - a team of junior Warriors is on the way.
Eleven of this season's team, including captain Simon Mannering, have either recently welcomed or are expecting little bundles of joy.
Centre Matt Allwood and partner Nikki Isemonger are doubly blessed - the couple will become first-time parents to twin girls in February.
The couple were told at the 12-week scan they were expecting twins, then last week that they needed to shop for pink. "It was a bit of a shock but it was awesome," Allwood told the Herald on Sunday.
"We were a bit worried because [during the scan] they said, 'We've got to tell you something.' And then she said, 'It's not bad. There are two of them in there.'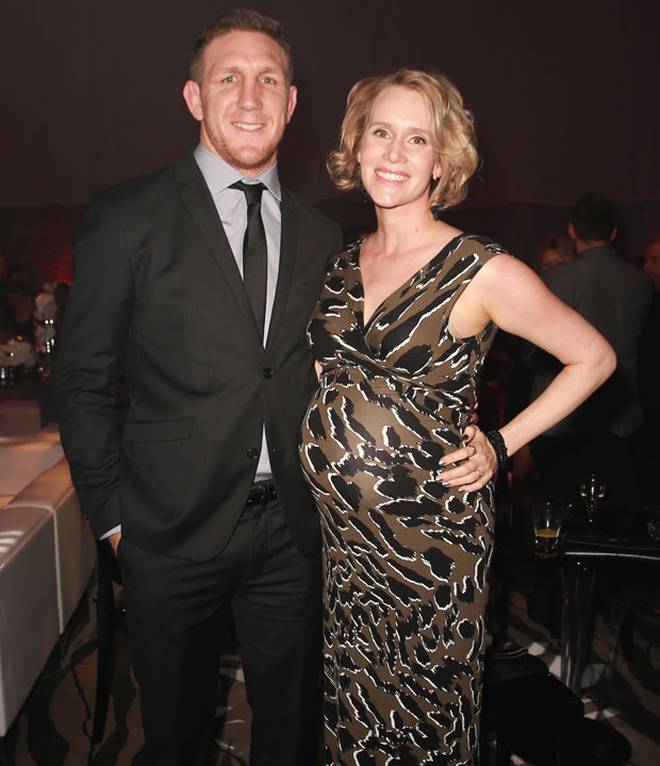 "We were overwhelmed and excited. It's a blessing."
The couple had narrowed a names shortlist to about 100, Allwood joked, and had already bought two tiny dresses. He said the happy coincidence was not lost on the team.
"That's what we were all saying, that there's something in the water going around. It's crazy that there are about 10 of us expecting."
Also awaiting their first child are prop Jacob Lillyman and partner Tui-kay Cole, and utility back Thomas Leuluai and wife Natalie. Welcoming number two into the family are Mannering and partner Anna Bensemann, and second rower Ryan Hoffman and his wife, Melissa.
Hoffman said on Friday their baby is just three weeks away.
The couple, who also have a 2-year-old son, Zach, chose not to find out the baby's sex.
"We have always been told it's the best surprise you'll ever have and so we'd like to keep it that way."
The dozen new arrivals would make it an "unbelievable next year" for the team, Hoffman said.
"It's a very exciting time. I think it's going to be great having all these young kids growing up together and going to the football together. It's going to be really special for the club, and really special for the families."
Also expecting are Manu Vatuvei and wife Jennifer, who are adding to their family of three daughters. Charlotte Whyte, the partner of departing Warrior fullback Sam Tomkins, is heavily pregnant.
English Super League-bound Dominique Peyroux's partner Grace Fitzpatrick is also expecting their second child.
Other players have already welcomed new additions - Ben Matulino and wife Courtenay had a son this winter. They also have a daughter.
Three other notable departures are also celebrating fatherhood.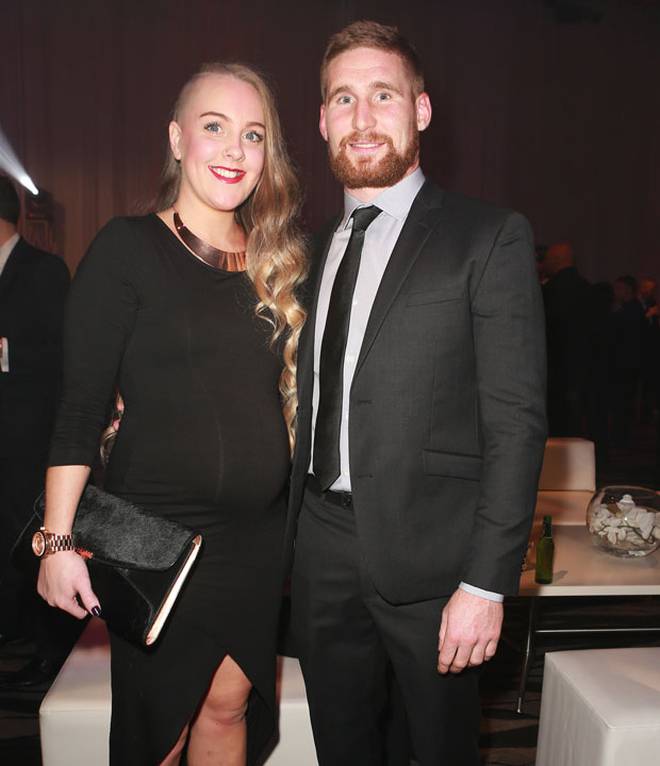 Back-line whiz Ngani Laumape - who is returning to rugby union, having signed with Manawatu and the Hurricanes - and his partner, Mavis Fryer, are on cloud nine after the recent arrival of a baby boy, Laumape's second child.
Prop Suaia Matagi - who left mid-season for the Sydney Roosters - and his wife, Fai, also welcomed a new child to their family.
The baby boom is a bright light for the side after a horror season - the team lost its final eight games on the trot to finish a disappointing 13th place on the NRL points table.