A scorching day in Auckland meant perfect conditions for thousands of youngsters giving it a go in the country's biggest triathlon for kids.
Yesterday morning, 2529 children aged between 7 and 15 ran, swam and cycled around St Heliers.
It was the first of two Auckland Sanitarium Weet-Bix Tryathlons. The next will take place on the North Shore in the first week of April.
Among those who took part was Regan Langford, who threw his arms out proudly as he ran across the finish line.
Several sports celebrities were at the line to congratulate youngsters, including Olympic champions Valerie Adams and Mahe Drysdale, All Black great Jonah Lomu, Breakers player Tom Abercrombie and Blues players Charlie Faumuina and Frank Halai.
Shot-put champion Adams told Twitter followers early yesterday: "Rise and shine Weet-Bix Tryathlon athletes - St Heliers is going to be pumping today!"
Sanitarium general manager Pierre van Heerden said the day had been a huge success and acknowledged that it would continue to grow over the years. "The St Heliers event was a fantastic morning and it was great to see the kids giving it their all while having fun with their friends," Mr van Heerden said.
"[We'd] like to congratulate the kids who took part ... and thank their parents and the local St Heliers community for their support in making the event special for the children involved."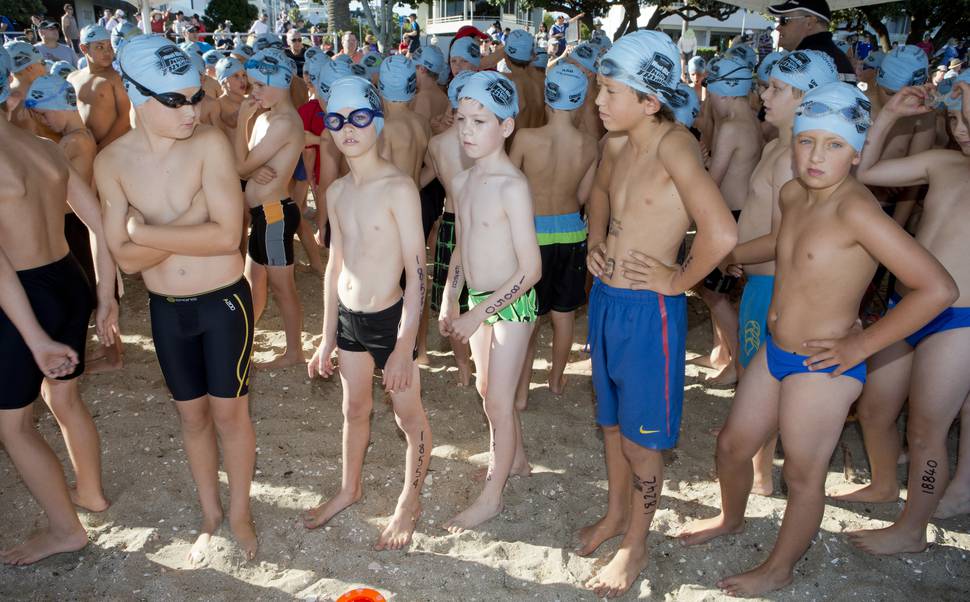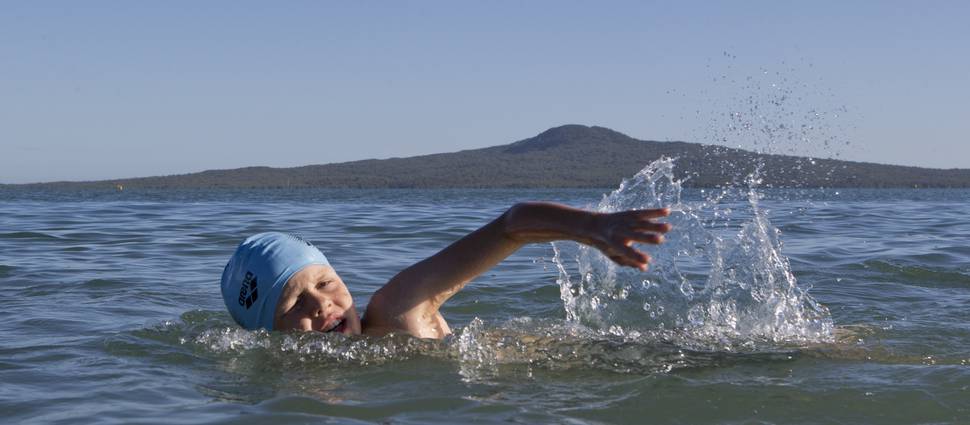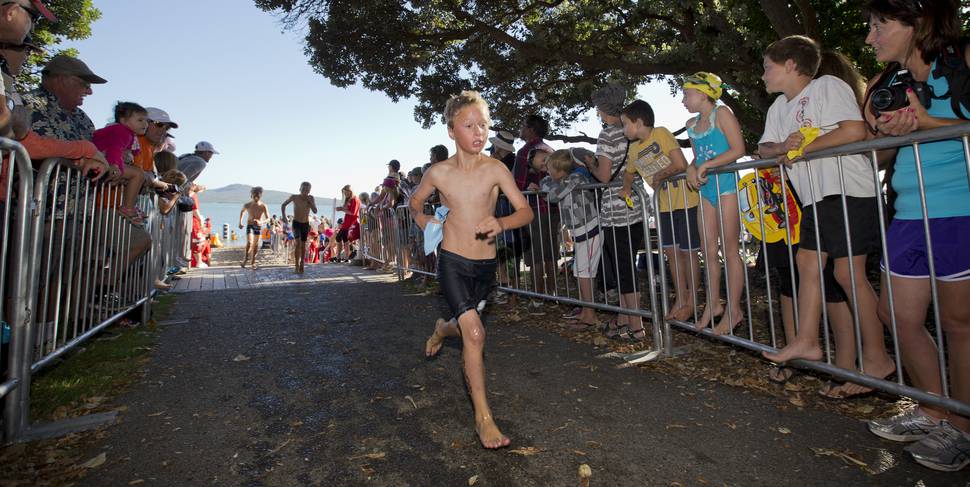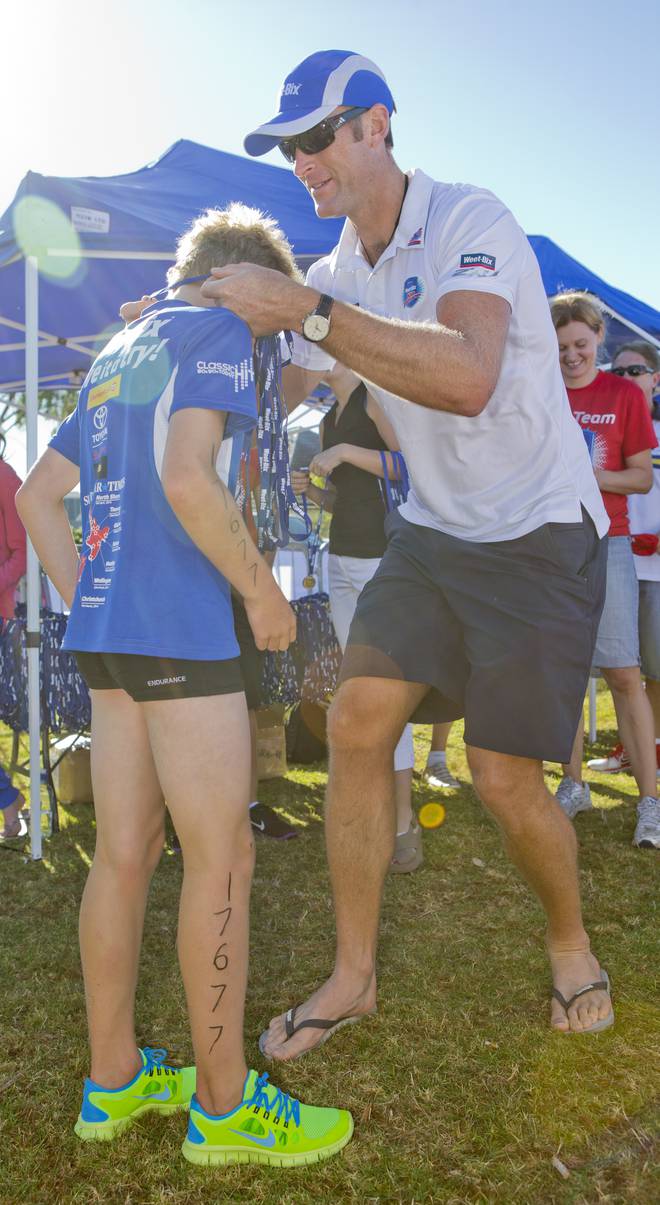 An arguably bigger crowd of parents and supporters stood along parts of Tamaki Drive, Goldie St and The Parade, clapping and cheering as participants ran or zoomed past on their bikes.
Rangitoto Island against a clear blue sky was the backdrop for competitors racing through the water.
The Weet-Bix Tryathlon has been going for the past 22 years and has become a staple event for many Kiwi youngsters.
More than 260,000 have participated over the years, with some going on to become top names in sport.
Standouts include triathlete Andrea Hewitt and cycling champs Alison Shanks and Sarah Walker.