Israel Folau is looking at hitting back at Rugby Australia's termination but the tax man is set to provide an obstacle for the 30-year-old's legal hopes.
Folau's backers were looking to financially assist the fallen Wallabies star if he took Rugby Australia to the Supreme or Federal Court in a bid to overturn his axing.
But the Australian Taxation Office (ATO) has told revealed to The Sunday Telegraph they will be monitoring donations to the former star with reports it could be funnelled through his church The Truth Of Jesus Christ Church, in Kenthurst, in order to get a tax deduction.
Reports suggest Folau's legal costs could be upwards of $1 million.
"Endorsed income tax exempt organisations are required at all times to comply with their governing rules and apply their income and assets solely for the purpose for which they are established," an ATO spokesman told The Sunday Telegraph.
"As a matter of course, the ATO actively considers and assesses information that suggests individuals or entities may not be acting in accordance with their obligations. Where, as a result of an assessment, the ATO forms a view that it is necessary to take appropriate action, we will do so."
With Rugby Australia in a precarious financial position, reports over the past few weeks have seen the sport facing a $12 million hit pushing the code to the brink of collapse in Australia.
RA would face "financial ruin" if it is forced to face a projected $8 million loss and pay out the full $4 million owed to Folau in his long-term contract should the former Wallaby be successful in court.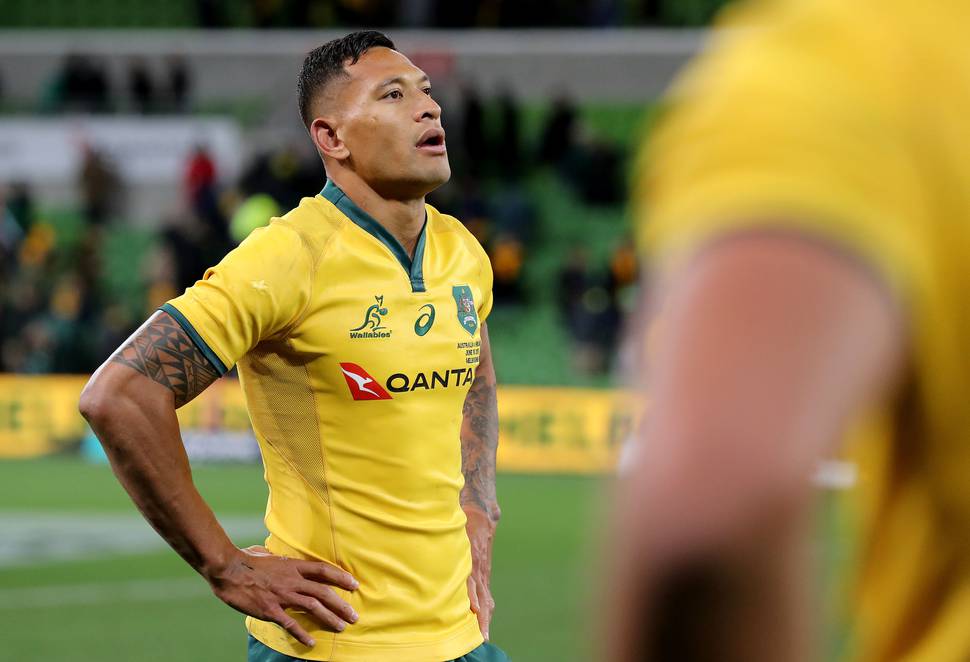 According to reports, the legal fees and costs associated with fighting Folau in a conduct hearing and expected follow-up legal challenges through the courts will also cost RA at least $100,000.
A full $12 million hit would leave RA "on the precipice of insolvency," according to The Daily Telegraph's Jamie Pandaram.
Folau hit back after his $4 million four-year contract was torn up last night, setting in motion the inevitable challenge to the termination.
"It has been a privilege and honour to represent Australia and my home state of New South Wales, playing the game I love," he said.
"I am deeply saddened by today's (Friday's) decision to terminate my employment and I am considering my options.
"As Australians, we are born with certain rights, including the right to freedom of religion and the right to freedom of expression.
"The Christian faith has always been a part of my life and I believe it is my duty as a Christian to share God's word. Upholding my religious beliefs should not prevent my ability to work or play for my club and country."