The All Blacks investment in Zac Guildford ahead of others such as Ben Smith and Israel Dagg may look like a mistake now, but they weren't to know what they were dealing with back in 2009.
But while the All Blacks rarely make decisions that don't make sense or can't be justified, they aren't always perfect.
1. Isaia Toeava picked at 19
In 2005 the All Blacks pulled the biggest surprise of the professional age when they selected Isaia Toeava in their end of year tour squad.
Toeava was 19, barely out of school and had only played a handful of games for Auckland which included only one start.
It was an incredible decision to pick someone with so little experience and not even a firm idea of his best position.
But assistant coaches Wayne Smith and Steve Hansen had seen Toeava play earlier that year at the Under-19 World Cup and saw an athlete with pace, agility, power, a booming boot, a good defensive game and the ability to play across the backline.
What they also thought they saw was a versatile weapon to take to the 2007 World Cup so they decided to fast-track that by selecting Toeava way before he was ready.
It turned out to be a giant mistake. Toeava was supremely talented but he wasn't remotely ready to cope with the mental pressure of test rugby or life as an All Black and he never got close to fulfilling his potential.
Being thrust into the limelight too early damaged his confidence and the All Blacks have been careful not to repeat the same mistake with other protégées.
2. Ben Atiga before Christian Cullen
There's no dispute that in 2003 Christian Cullen wasn't quite the player he had been. He'd been forced to have major knee surgery in late 2001 and it had taken its toll – which was partly why he was in and out of the All Blacks in 2002.
But the real reason he spent most of the year in and out was that new All Blacks coach John Mitchell wasn't a fan and the two had a difficult relationship.
That tension between the two perhaps blinded Mitchell to the fact that Cullen remained one of the best fullbacks in the country in 2003 and really should have been in the World Cup squad.
Amazingly, Cullen was overlooked for Ben Blair of the Crusaders. And even more amazingly, when Blair was ruled out with injury, Mitchell called up the uncapped 20-year-old Ben Atiga, whose preferred position was centre.
To no one's surprise, the All Blacks were well beaten in the semifinal and Cullen signed with Munster.
3: Mils Muliaina picked at centre 2007 World Cup Quarter-final
Mils Muliaina was a great All Black. He was a brilliant fullback who could play at centre – a position which he filled eight times for the All Blacks prior to the 2007 World Cup.
But let's be clear – he was a fullback. The All Blacks saw him as a fullback, came to the World Cup agreeing he was a fullback and had played him at fullback in about 90 per cent of the tests between 2004 and 2007.
Not only that, but after the World Cup debacle of 2003 where a fullback, Leon MacDonald, was picked in the midfield, new head coach Graham Henry took over in 2004 promising to never make that same mistake.
He spent two years rotating his players to build depth precisely to avoid the scenario of using individuals out of position.
Come the biggest game of his tenure, though and after so much rotation, what did Henry do...he picked his regular fullback at centre.
The All Blacks crashed out in the quarter-final and a few months later, as former captain Richie McCaw revealed in his autobiography, he and the senior leadership and management team were ripped into by NRL coaching legend Wayne Bennett at a conference in Australia.
"Bennett walks on to the podium, looks straight at Ted [Graham Henry], Shag [Steve Hansen] and Smithy [Wayne Smith] and says, 'I don't know why the f--- you're sitting there and still got your jobs'," McCaw wrote.
"Why were you playing guys out of position?' he asks the coaches. While they were pondering that one, Bennett walks over to Mils who's kind of scrunched down in his seat. 'Did you want to play 13?'
"'Ah...'. 'Where did you want to f-----n play, son? 'Ah fullback,' says Mils, almost apologetically.
"'Well, what the f--- were you doing playing centre?'"
4: Mike Brewer – salesman All Black
Otago loose forward Mike Brewer wasn't selected for the All Blacks 1993 tour to the UK due to a series of injuries that year.
But he found himself in the UK in November through his role with the Canterbury clothing label who were the All Blacks' apparel provider at the time.
In the week of the final test, the All Blacks had some dramas at openside because Michael Jones hadn't travelled, Paul Henderson was struggling with a leg injury, Zinzan Brooke had sprained his ankle and the selectors thought the promising Liam Barry would be underpowered against bigger rivals.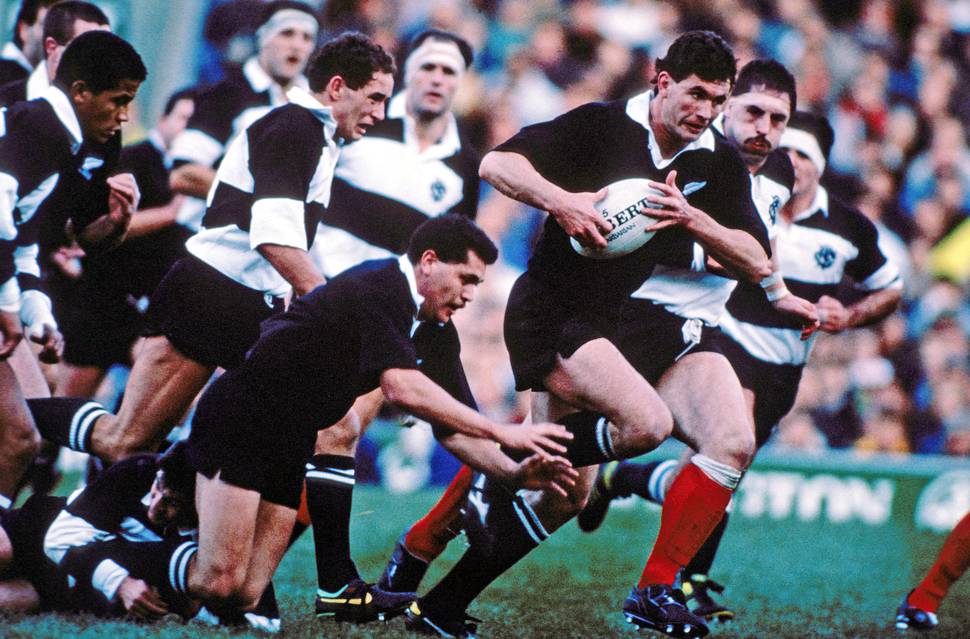 Captain Sean Fitzpatrick suggested to coach Laurie Mains that they draft in Brewer for the injured Matt Cooper, who, as a test veteran was up to speed.
NZR top brass gave their approval as long as Brewer was only on the bench. England won 15-9 and there was an ugly backlash in New Zealand where everyone felt the selectors had totally disrespected those players such as Barry whom they had originally picked.
The normally reserved Rugby Almanack felt the need to editorialise on the matter, calling it an insult and "one of the worst selection decisions in All Blacks history. We have not spoken to one rugby follower who approved of the management's decision."
5: Stephen Donald at 10, Dan Carter at 12
Thankfully this idea was only tried once and quickly shelved when it was clear it had no merit whatsoever.
With Nick Evans having departed for England in 2008, the All Blacks knew they had to develop more options at first-five to back-up Dan Carter.
They selected Stephen Donald in June that year and used him exclusively off the bench.
But when the All Blacks played Australia in Hong Kong later that year, the selectors hit upon the idea of using Donald at 10 and Carter at 12 to give themselves two playmakers.
It was a strange call to move the best playmaker in the world to second-five and it proved to be the failed experiment most people predicted it would.
Carter couldn't get into the game and Donald wasn't controlling it the way the All Blacks needed. Carter shifted to No 10 after 45 minutes and the All Blacks surged past the Wallabies to win.
6. Jerome Kaino at lock
The All Blacks arrived in Chicago 2016 to play Ireland without regular locks Sam Whitelock and Brodie Retallick, who were injured.
Luke Romano, their next most experienced lock, had to leave three days before the game due to a personal matters and so the All Blacks had two specialists – Patrick Tuipulotu and the uncapped Scott Barrett.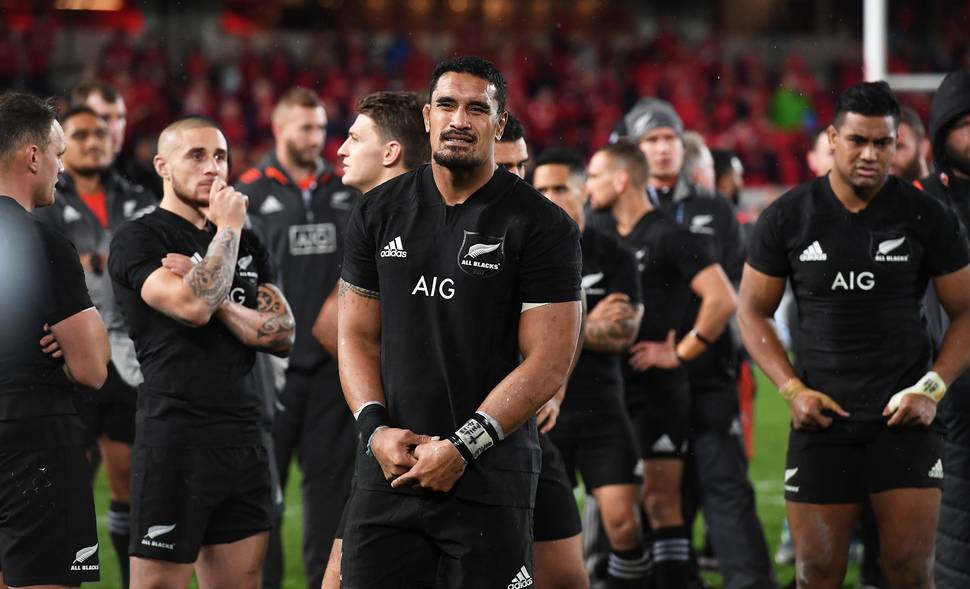 But they decided it was too much to ask Barrett to start so they shifted regular No 6 Jerome Kaino into the middle row.
The veteran blindside gave it his all, but he struggled with the conversion and couldn't deliver what the team needed. They needed a specialist in the role and it wasn't until Barrett came off the bench that the All Blacks improved but it was too late – Ireland beat them for the first time in 111 years.
7. 'Strongest right shoulder in New Zealand'
Current head coach Steve Hansen has delivered some of the best one liners imaginable in his time with the All Blacks.
As assistant coach in 2005 he famously declared that the unheralded Crusaders prop Campbell Johnstone "had the strongest right shoulder in the country".
That was the justification for selecting Johnstone to play the British Lions. It was a curious line but one that never delivered any tangible evidence of being true.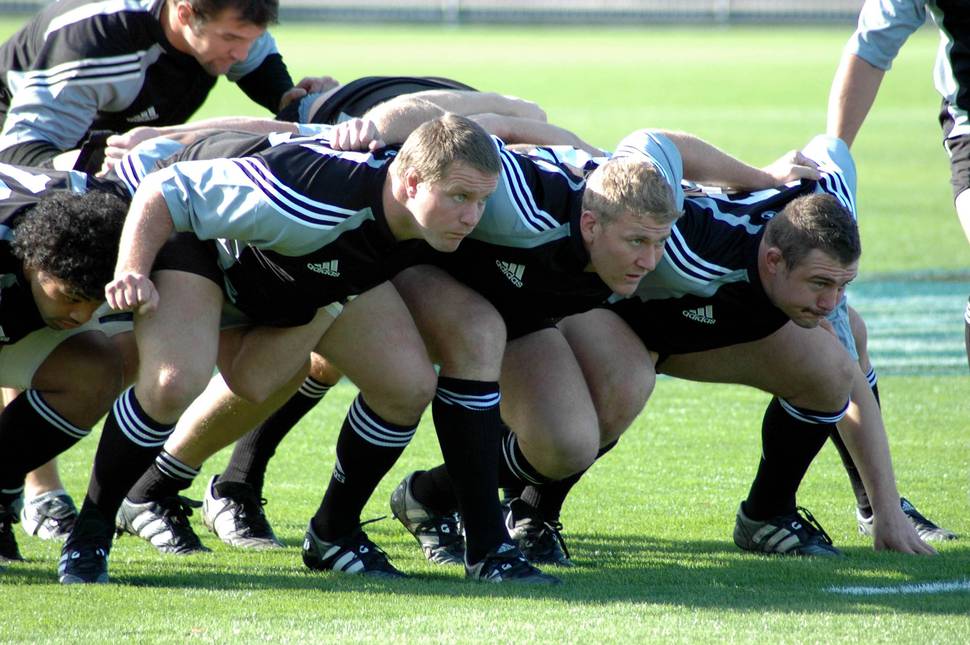 The highly likable Johnstone won three caps in 2005 before he disappeared into obscurity again.
8. Bryn Evans
Sorry, but this young man arrived in the All Blacks with a high rating and no one other than the selectors knew why.
After a solid, but genuinely unspectacular campaign with the Hurricanes in 2009, Evans was the biggest surprise in the All Blacks squad to play France.
"It's just that core role," explained Henry in why Evans had been picked ahead of many others.
"We think this guy can do the core role. You've got to make sure you do the basics of the game right, then you can add the icing. A lot of our lock forwards have got the icing without the core.
"We've got to get him a bit nasty. It's going to take Shag [Hansen] a couple of years to mould him into that, and get that hard edge to him. But if you haven't got basic athleticism and skill to start off with it's a pretty hard job, and he's got that."
Evans won two caps in June and to this day, no one really knows why.
9: Daniel Braid starts in Sydney 2008
The Tri-Nations of 2008 was played under the so-called Experimental Law Variations where free kicks were being mostly awarded instead of penalties.
It meant that games were being played at lightning speed with masses of aerobic content.
It was almost unfathomable then, that with Richie McCaw injured, the selectors recalled the erstwhile Daniel Braid to the starting team to play the Wallabies in Sydney.
Braid was a good player, but the problem was he hadn't played for five weeks due to injury and so, after just 30 minutes of the test, he was almost dead on his feet – not helped by the fact the All Blacks had run from everywhere that night.
Braid couldn't get anywhere near the ball and was subbed after 50 minutes and the All Blacks fell apart – losing 34-18.
10: Sosene Anesi
The Chiefs fullback-cum-wing had tremendous pace, but that was really the extent of his game.
He didn't look great under the high ball or have obviously good decision-making capability.
He certainly didn't look All Black ready when they picked him in the squad to play the Lions in 2005. He was given one half of football against Fiji before the series and that was deemed enough.
To get the day's top sports stories in your inbox, sign up to our newsletter here