Carlos Spencer's return to the Blues might be temporary for now, but the former star first five-eighth admitted he wouldn't mind making the move a permanent one in the future.
The 42-year-old was in Auckland this week gearing up to play for his old club at this weekend's Brisbane 10s tournament.
While he currently coaches the Sunnix Blues in Japan, Spencer said he would like to return to the Auckland Super Rugby franchise in a coaching capacity one day.
Read more: Blow for Blues as first-five Stephen Perofeta breaks hand
"The aim was always to come back one day if the opportunity was there. I'd love to come back here and coach one day when the opportunity comes up.
"But I'm happy where I am at the moment."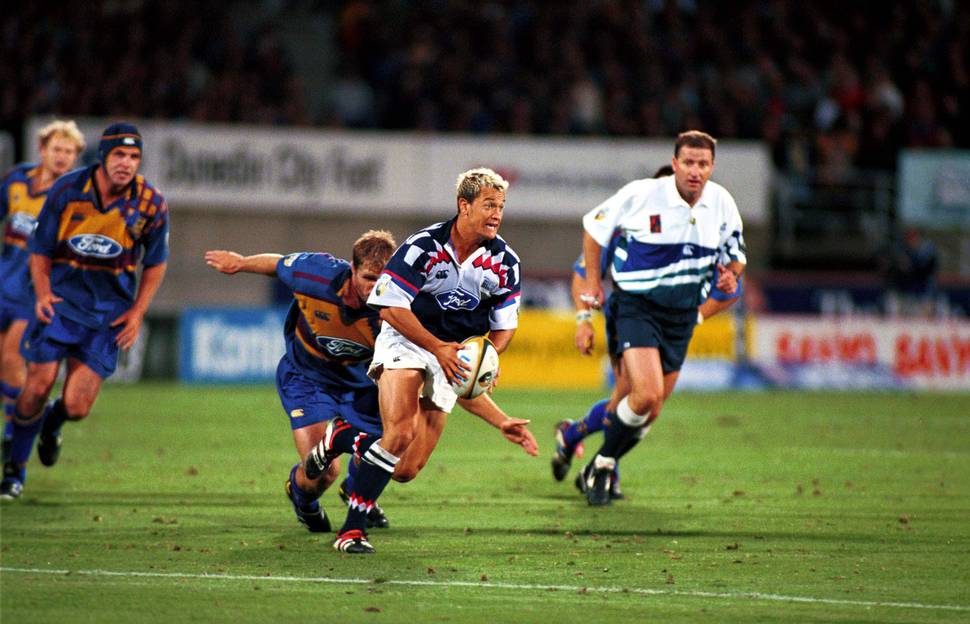 Spencer left Auckland in 2005 after over 90 Super Rugby games, heading to England and enjoying a stint with Northampton.
He rounded off his playing career back in Super Rugby, but in South Africa with the Lions.

After over a decade away, Spencer had returned home to the Blues and was looking forward to throwing the old jersey back on and reconnecting with his old club.
"I'm very proud about this club so just to be back here amongst these young boys having a run around is a privilege and an honour."
It remains to be seen how much time on the pitch Spencer will see, but he remains fit.
However he admitted the contact side of the sport was a bit harder to get back in to.
"It's just taking the initial contact, which I've never liked any way.
"(The team's) main focus is building toward super rugby and I realise that so I've just got to play a part in whatever they want me to do."
Blues coach Tana Umaga said he had no expectations of Spencer heading into the event, and they would distribute his minutes on a 'play it by ear' basis.
"When he wants to go on, we'll put him on, and when he wants to go off, we'll take him off and we'll see how long that lasts."
To get the day's top sports stories in your inbox, sign up to our newsletter here