New England Patriots head coach Bill Belichick will coach in his 11th Super Bowl. With 2018's being the 52nd Super Bowl, Belichick will have coached in 21.2 per cent of them. Christopher Reive looks to see how some Kiwi and international coaches and managers compare.
You can love the Patriots, you can hate the Patriots - but you can't deny head coach Bill Belichick knows how to get the job done. With his Tom Brady-led New England side claiming a come-from-behind 24-20 win over the Jacksonville Jaguars in Foxborough, Massachusetts in the AFC Championship match, he'll head into Minnesota on February 5 (NZ time) with a chance to win his eighth ring at Super Bowl 52.
The 65-year-old won his first two rings in 1987 and 1991 as a defensive coordinator with the New York Giants. He left empty handed in his next trip to the Super Bowl in 1997 when he was a defensive backs and assistant coach with the Patriots, before winning five from seven appearances as head coach with the New England side between 2000 and 2017.
Read more: Everything you need to know about Super Bowl 52
Since taking the reins in New England in 2000, Belichick-coached teams have won 241 games with just 83 losses, taking the points in 73.4 per cent of his matches. When he's reached the Super Bowl, Belichick has left with the Vince Lombardi Trophy 70 per cent of the time.
Simply put: the Belichick era in New England has been a dominant one. Are there any coaches in New Zealand or internationally who stack up against his success?
Steve Hansen – All Blacks 2011-present
Record: 73 wins from 82 tests
Winning percentage: 89.2 per cent
Key accolades: 2015 Rugby World Cup winner, five-time Rugby Championship winner.
You can't have a conversation about the world's best coaches without Steve Hansen. Since he's been in charge of the All Blacks, the side has lost just six times. During his tenure, the All Blacks average around 35 points per match, while allowing just 16.
Last year, England coach Eddie Jones said he was embarrassed to win the World Rugby Coach of the Year award ahead of the All Blacks' leader. It goes to show the respect Hansen's counterparts have for him. That kind of respect is earned, and the results during Hansen's time at the helm of the All Blacks speak for themselves.
Sir Alex Ferguson – Manchester United 1986-2013
Record: 895 wins from 1500 matches (338 draws)
Winning percentage: 59.7 per cent
Key accolades: 13-time English Premier League winner, five-time FA Cup winner, two-time UEFA Champions League winner.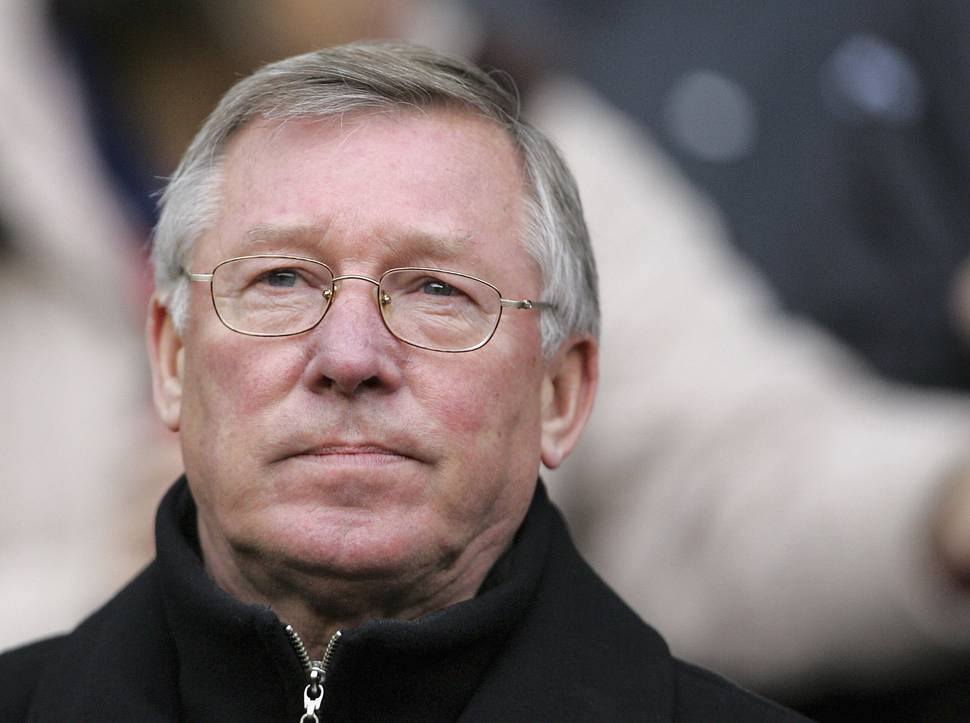 It's a little tougher when you compare the great Sir Alex Ferguson to Belichick as you have to factor in draws.
While Ferguson's winning percentage of 59.7 is a touch underwhelming on first glance, his loss percentage of just 17.8 per cent. That means 88.2 per cent of the time Ferguson's side came away with at least one point from a match. Further to that, he won half of the possible Premier League titles during his 26 years in charge.
While avoiding a loss in 88.2 per cent of his matches in charge is lower than that of Hansen, it's higher than Belichick's, and the fact that the football calendar is much more demanding than that of the All Blacks or the Patriots makes his record all the more impressive.
Pat Summitt - University of Tennessee women's basketball team 1974-2012
Record: 1098 wins from 1306 matches
Winning percentage: 84.1 per cent
Key accolades: Eight-time NCAA division one winner, Naismith Coach of the 20th Century, inducted into the Basketball Hall of fame in 2000.
There have been few coaches in the world of basketball as successful as Pat Summitt - be it at professional or collegiate level.
With 1098 wins to 208 losses over an outstanding 38 years at the helm of the Tennessee Lady Volunteers, Summtt worked her way into the Basketball Hall of Fame for her success. Her 1098 wins is the most by a head coach in the history of the National Collegiate Athletic Association (NCAA).
On top of her success at the collegiate level, Summitt also coached the United States' women's team to a world championship in 1979 and Olympic gold in 1984.
Sir Graham Henry – All Blacks 2003-2011
Record: 88 wins from 103 tests
Winning percentage: 85.4 per cent
Key accolades: 2011 Rugby World Cup winner, five-time Tri Nations winner.
When Sir Graham Henry took over the All Blacks, the side was in need of improvement if they wanted to capture another World Cup title, having just been ousted in the semifinal of the 2003 tournament by Australia.
It didn't happen straight away – with the All Blacks finishing bottom in the 2004 Tri Nations - but the side's rise to dominance to come to fruition. Under Henry, the All Blacks flourished – winning 88 of 103 test matches and taking out the 2011 Rugby World Cup in front of their home fans at Eden Park.
John Buchanan – Australian men's cricket team 1999-2007
Record: 213 wins from 284 matches across all three codes
Winning percentage: 75 per cent
Key accolades: Three-time ODI Cricket World Cup winner, three-time winner of the Ashes.
Depending who you ask, John Buchanan could be one of the greatest cricket coaches ever or he could just be a bloke who inherited a very good team. With names like Waugh, Bevan, Gilchrist and Ponting, it could be argued that Buchanan had quite the lineup to work with.
And, in fact, Shane Warne – who played under Buchanan – did argue that in 2013, telling reporters in India Buchanan had "no idea" about coaching.
"The Australian team I was part of hardly needed a good coach. Even my 13-year-old son could decide when to bowl (Glenn) McGrath, (Brett) Lee or (Jason) Gillespie."
But whatever side of the fence you sit on, you can't argue against the success Buchanan had at the helm of the ship.
To get the day's top sports stories in your inbox, sign up to our newsletter here